August has been another jam-packed month here at Flamingo, with lots of exciting things to fill you in on – so let's get stuck in! 
Interview with VP at Salesforce | Author | Keynote Speaker
This month, I had the opportunity to talk with Karen Mangia and Authority Magazine as part of their new interview series 'Can You Hear Me Now: Top Five Strategies Leaders Use to Diminish Distractions & Win in the Attention Economy.'  
It was a fantastic opportunity to share some tips on leadership, culture, teamwork and everything in between.
Get started with email marketing
Email marketing offers businesses one of the most effective ways to engage with prospects. With its low-cost and high ROI, you can't afford not to implement it in your marketing strategy. 
We've written an 8-step guide on how to get email marketing up and running from scratch – from how to choose an email marketing platform to implementing the first steps for personalised marketing campaigns. We've covered everything you need in just a 7-minute read. 
You can visit the email marketing blog here. 
If you aren't sending out emails as part of your marketing strategy, it's time to start now! 
The best reason to lose a client…
Over the last few years, we've had the pleasure of working with a huge range of clients. Seeing them build up their brand, generate more leads, and find success with our help, is exactly why we love what we do.  
Recently we've parted ways with one of our first clients, Jenny from Untapped Pricing. However, we are proud to say it's because her growth since working with us has meant she's outgrown the need for an outsourced marketing department and is able to hire marketing roles in-house.
Read the full case study here.
It's not easy to say goodbye to a client, but we celebrated a successful partnership (and wonderful friendship!) as Jenny went from 'Zero to Hero', with a glass of wine to say farewell.  
A thrilling whodunnit
For a small team of 6, we have a huge mixture of hobbies in our team... 
… This month, Chris was marketing by day and performing by night! 
Chris is heavily involved with his local theatre group where he often directs and stars in the productions. From donning fancy frocks and playing the Dame in his annual panto, to taking on a lead role in a thriller – there is no ends to his talents!  
We took a team trip over to Solihull to see him in his latest production, a murder mystery, last week. Well done Chris – 5 stars from Team Flamingo!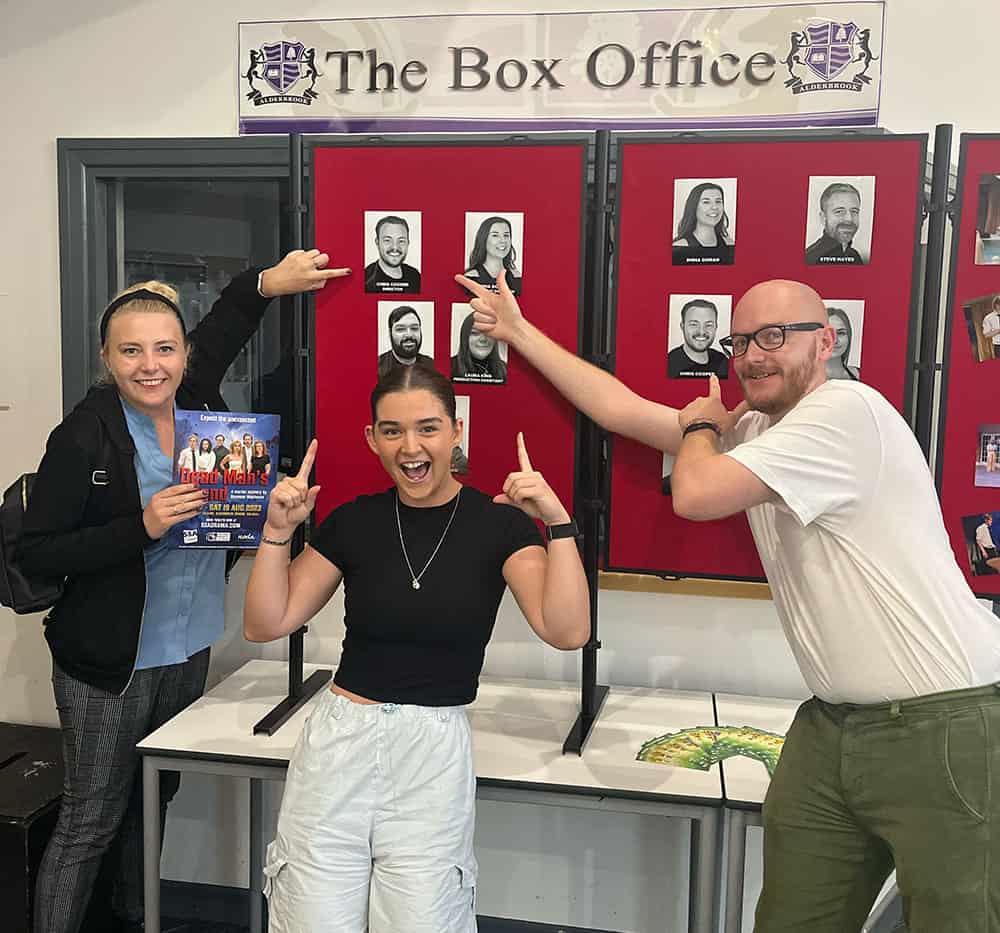 Flamingo... the film studio!
It has been a busy month for us on the Video Marketing side of the business!  
We have been filming office behind the scenes, interviews, and product showcases for some of our clients throughout August, even using the office as a makeshift film studio.
At Flamingo, our number one mission is to make you stand out. One of the best ways to do this is through targeted video content. 
Get in touch with us today to discuss how video marketing could benefit you and your business! 
That's it for this month's newsletter, but we're sure September will be just as busy! 
Until next time, 
Emma 
We're here to help!
We'd love to offer you 60 minutes of our time to find out more about what you do for your customers and show you how we would tackle your marketing (and messaging) to drive the best results. We'll spend up to 60 minutes on Teams where you can share what you're doing marketing-wise and we can give you some ideas, feedback and suggestions of additional things to throw into the mix.
You can watch the video below to find out more.