Video marketing is a valuable sales tool. It's one of the fastest ways to engage with customers and showcase your brand, allowing you to provide true value and form genuine connections. We create all kinds of video content for our clients, including but not limited to:
Video advertisements
Short-form videos for social media
Detailed footage of your products
Vlogs and informative training videos
However, it's not just a case of filming and uploading. In order for video marketing to be successful, it has to form part of a wider marketing strategy, designed by an expert video content marketing agency like Flamingo.
We research the market and use brand understanding to make targeted, high-performing content. Together, we'll plan a key focus each month, guaranteeing meaningful engagement. With our help, you'll get so much more than likes. We'll get you seen by the right people – the ones likely to convert and purchase your products and services.
How will

my Business Benefit?
The first step in any marketing strategy is ensure you are targeting the right audience. Our Leamington Spa agency helps you to do this by connecting you to relevant people across relevant channels. We then feed them engaging content that not only makes them aware of your products but also tells them who you are as a brand. We'll communicate your values and use emotion to connect, making you much more memorable as a result.
Create a relationship with your audience
In the age of TikTok and fast-paced video content, you have to be able to connect with your audience – quick! People want real human connection. We research the market to find out who your customers are and what makes them tick, using this knowledge to craft video content they identify with – be it through humour, emotion or feeling understood. Both our templates and services are exclusive to you, maximising your return on investment.
Introduce new products and show your expertise
High-quality video can capture details that words never could. Video content allows potential customers to see how your product or service works in real life and is generally more trusted than heavily edited images when it comes to consumer decisions. Because Flamingo tracks key metrics like clicks and conversions, you'll get real-time feedback on what works, too. Plus, video is an excellent opportunity to showcase your expertise, be it through vlogs, webinars or tutorials.
Host webinars to inform your followers
Webinars are yet another powerful video tool that help you to connect with your followers. In sharing high-quality, informative content, you are adding real value, helping you stand out from a sea of other companies simply looking to sell. The lead generation experts at our Leamington Spa agency bring all your connections from LinkedIn, Outlook and other databases together, also generating new leads. Your webinars, whether live or pre-recorded,  help with your future networking strategy, too!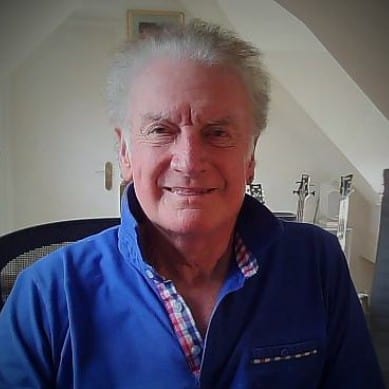 "I learnt more about marketing during a 20-minute call with Emma, than I have learnt from working with numerous marketing agencies over the last 20 years!"
Video Marketing Services

that Convert
With the majority of people now on social media, short-form video has never been more important when it comes to conversions. TikTok videos and audio-visual Facebook posts provide a unique opportunity to create a sense of closeness with your clients. They showcase your personality and help you to come across as authentic, rather than limiting your output to pushy sales. The resulting engagement could increase your conversion rate by 1200%. Despite these astonishing figures, however, 80% of businesses continue to operate without an adequate video marketing strategy.
It's not just your social media strategy, either. Rather than reading through vast amounts of content to find what they're looking for, people want snappy, visual information that's easy to digest. Nowadays, consumers rely on brand marketing videos to research products, so a well-crafted video could be the difference between a conversion and them going to your competitors. Don't get left behind – call Flamingo instead.
How our


Video Marketing Services Work
Flamingo is the go-to agency for all things marketing in Warwickshire. Our video marketing solutions form part of a wider marketing strategy that we'll discuss in detail with you in your free sixty-minute strategy call.
We'll spend the first half of the call finding out who you are, what your key messages are and who you want to connect with. Then, once we've worked out what you're doing well and where the gaps are, we'll come up with a detailed marketing strategy. We're completely transparent about our processes, so you'll benefit from our input whether or not you decide to work with us.
Once you're on board, we'll create a Miro board for you, where we can share ideas and determine your key focus for each month. It usually begins with increasing your number of positive leads, before using the marketing funnel we have created to engage meaningfully with your target audience in a range of different ways.
We'll plan your video content in advance to ensure it's creative, engaging and published in the right place at the right time. We can film at your site or you can come to us – it's entirely up to you.
It doesn't stop at creating and publishing your videos, however. We'll also monitor key performance indicators – rather than vanity metrics – to find out what works and keep finetuning your strategy for maximum results.

Exclusive Partnership between you and us
When partnering with Flamingo, we will agree to not work with your competitors in your local area (or within an agreed radius), so you know your campaigns will be completely bespoke to you.

Working to build great relationships
For us, the relationship with our clients is so important. That's why we have regular in-person and online meetings so that we can build trust and we're always in the loop with what's going on.

Creative services that get you noticed
From email marketing to websites, brochures to social media, we use print and digital technologies to make you stand out from the crowd. We'll help get your name out there to grow your business.

Valuable results and tracking ROI
When you work with Flamingo Marketing Strategies, you know exactly how your campaigns are performing thanks to our comprehensive, detailed reporting so you can track its value.
Why Choose Flamingo as your

B2B Video Marketing Agency?
At Flamingo, we practice what we preach. We're a multi award-winning agency here to make you stand out. But what exactly makes us unique?
First of all, we're exclusive. When you sign with us, we promise not to work with your competition. If you're a local business, we won't work with anyone else in your industry within a specified radius. And if you're a national company, you'll be our only client in that field in the whole of the UK.
We never take on more than 20 clients at a time, ensuring that we get to know you personally. What's more, absolutely everything we do is checked by senior members of the team before it gets signed off. You'll have regular, in-person or virtual meetings with members of the team too.
Our personal touch has earned our Leamington Spa agency an excellent reputation since we started out in 2019. Between us, we know how to combine creativity with analytics to achieve unrivalled results. We're passionate, we're committed and we know how to put together a bulletproof marketing strategy guaranteed to generate growth.
Video marketing forms an essential part of any successful marketing campaign. It's all about sharing valuable information that will inform potential customers about your brand and product. It's also about creating a personal connection with them to improve their perception of you. You may wish to add video content to your website to add variety of interest and give consumers real-life insight into what you have to offer. Alternatively, you might want to increase social media engagement to help people to remember and identify with your brand or associate it with positive values.
Webinars and vlogs are another great way of using video content to your advantage. They help to establish authority in a saturated market, making you infinitely more valuable to your target audience. The experts at Flamingo are here to determine which types of video would work best for you in accordance with the goals you are trying to achieve. We then use our carefully curated funnels to make sure you are seen by the right eyes.
At Flamingo, we believe companies need to adopt a variety of different types of marketing in order to be successful. Our video marketing services therefore form part of a wider strategy designed to help you succeed. We'll generate leads and use databases and funnels to connect you to your target audience, in addition to filming high-quality video content for you, be it for your landing page or social media. We'll also create a long-term video marketing strategy with you, helping you to time your posts and ensure they are relevant for maximum engagement and consequently, conversions.
Without a doubt, yes. It is estimated that the average person now spends 100 minutes a day engaging with video content. People are used to being consistently bombarded with new information, so companies have to work hard to capture their attention. Video is one of the most effective ways of getting seen by your target audience, since it simulates more of the senses, allowing you to make a more memorable impression when you get it right. And that's the key. Whilst publishing streams of unplanned content may not see results, with a proper video marketing strategy supported by the experts here at Flamingo, your brand will be more visible, you'll make more sales and you'll be in a position for continued growth.
As life gets busier and attention spans get shorter, video content allows you to get your foot in the door by capturing people's attention. Rushed customers are likely to use video content to decide whether or not they want your products or services, while those looking to relax on social media are more likely to view your brand positively if you make them feel understood or provide them with some kind of value. Social media engagement also makes the right people aware you exist, which is essential if you want to make sales.
In an online world where we all have access to millions of companies across the globe, it's important to stand out now more than ever. Whether you choose to do this through personal video posts or informative webinars that establish you as a voice of authority, the most important thing is getting out there and showing your value.
Put simply, a video marketing strategy is the plan you will follow to ensure the video content you put out is successful. It's no good having amazing products and brilliant footage if it's not getting engagement or being seen by the right people. That's where professional marketing agencies like Flamingo come in. We generate relevant leads and increase your connection to key decision-makers in your target audience to make sure your message is received where it counts. We research your market and get to know your customers inside out to make sure you're saying the right thing at the right time, ultimately ensuring your video content will thrive, not fail.