The sheer fact that 99% of marketers who use video continue to do so bolsters the view that video has become the most effective type of media regardless of the industry.
From speeding up conversion rates and enhancing social media posts to improving SEO rankings, videos can significantly boost a brand's credentials in multiple ways. And none more prominently than "the explainer video".
In this blog, we'll be providing a breakdown of explainer videos, including what they are, why they're so effective and how to make them.
What is an Explainer Video?
An explainer video simply explains a product or service in video format. Normally, this involves someone or a narrator highlighting valuable information, benefits, or instructions relevant to the product or service.
Explainer videos can be presented through various forms, such as:
Animation
Live-action
Screencast video
Whiteboard drawing
Popular across online marketing, explainer videos are often seen on company landing pages, homepages, or product pages on company websites.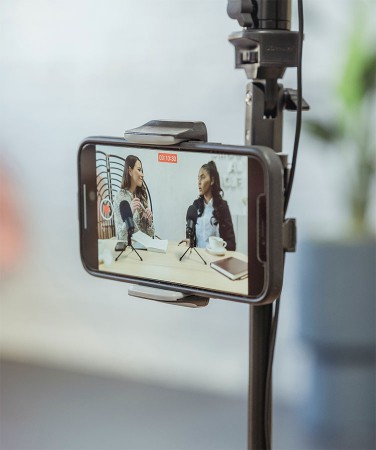 Why Explainer Videos are Effective  
To get a basic understanding of how explainer videos help businesses, let's look at some statistics:
Explainer videos are an awesome way to introduce a product, service or company to your consumer. User engagement is the key to online marketing, which is why explainer videos are becoming so popular and effective.
It comes down to a combination of visual and audio stimulation. Studies prove retention increases by 68% with video compared to 10% from isolated auditory senses. So, there's no real secret why video explainer videos are so effective, it's just science.
Put it this way, if you ask someone to watch a video or read a book, most people will opt to watch a video.
Video content is much more accessible and offers an easy route to engage your consumers with your brand.
How to Make an Explainer Video?
Now you understand how explainer videos help businesses, it's time to think about how to make an explainer video. Here's a step by step guide.
Have Access to the Right Tools
Before you can create any magic, you need the right tools for the job. The chances of engaging your audience are increased significantly by the quality of your video content.
If you don't have access to a decent video camera or animation software, perhaps hire a professional video marketing agency or freelancer. No matter how good your script is, the visual quality is imperative to capture your audience's attention.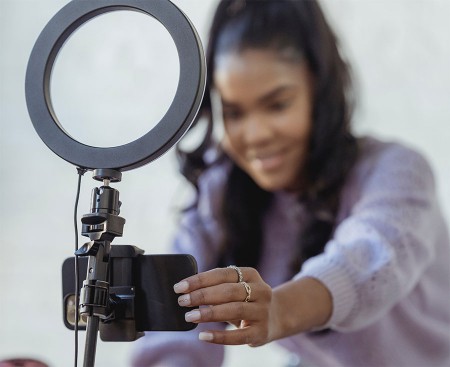 Write the Script
Whether your video is for a product or a background history of your company, writing a well-crafted script is essential.
Your script should focus on the benefits, solve a problem, and end with a call to action. Ensure every detail has a purpose. Think, "Chekov's Gun".
The best way to manage your video is to create a storyboard with the script. Adopting this structured approach allows you to organise each scene as if you were writing a comic book strip. So, when you get to filming, you have a clear vision in mind.
But most of all, be creative and have some fun. It's to unleash your inner Tarantino!
Audio
While the video might look the part, how does it sound? Remember, audio is a key part of the video and should be addressed before you start filming.
Some cameras won't have a microphone capable of capturing the crisp audio you need to produce a quality explainer video. Remember, every word being said matters and needs to be heard clearly by your audience.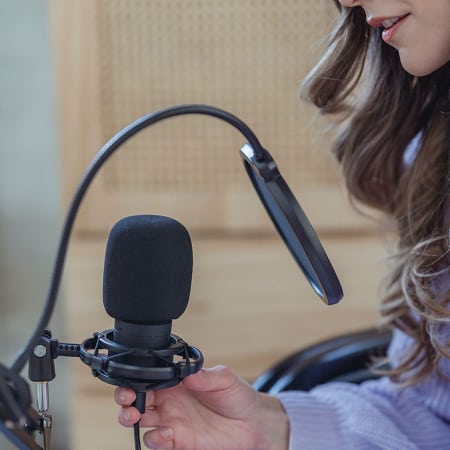 Video Editing and Production
Video editing is the last stage of the process. Make sure to align your audio correctly with your action and remove any unwanted bloopers.
Ask yourself, do the colour and lighting run consistently from start to finish? Are the audio levels equal across all scenes? Is every second of your video adding value?
Be ruthless and remember the more concise the video, the more your consumer will like it.
How Much Does It Cost to Make an Explainer Video?
Generally, an explainer can cost anywhere between £500 to £5,000. Like most things in marketing, it all relies on how much you're willing to invest. Some explainer videos have been known to cost up to £20,000.
Ultimately, if you already have all the resources, technology, personnel and software at your disposal, then an explainer video can cost you next to nothing.
Speak to the Explainer Video Specialists
Now you know why you need an explainer video, it's time to get some developed. We know not all businesses have the time or resources to dedicate to making high-quality explainer videos. So, if you're interested in adding video to your content marketing arsenal, get in touch with us at Flamingo Marketing Strategies.
As a video marketing agency based in Leamington Spa, we're specialists in producing outstanding video content, including explainer videos. We have the eye and expertise to turn your business into a local A-lister.