We live in a world full of technology, and it seems like every day there's a new tool that's going to revolutionise your business.
Don't get us wrong, we still use plenty of Word docs and spreadsheets. But there are some brilliant tools out there that have changed the way we work, manage our time, share work with our clients and plan out our marketing campaigns.
Today, we're going to share 4 brilliant tools we use every day that could help take your marketing up a gear or two!
One of the biggest blockers to great marketing for small businesses is a lack of clarity. Small business owners are typically time-poor, so it's even more important to use your time effectively, and project management tools like Asana can help you do that.
It certainly helps us!
Add your projects, tasks, team members, and deadlines, and then sit back and enjoy the beautifully simple dashboard that brings it all together.
Keep track of your progress, and what's holding things up.
Assign tasks to team members and build timelines of what needs to happen and when.
If your marketing plans currently exist across 3 different notebooks, 4 Excel spreadsheets dating back to 2010, and the back of an old receipt that was lying around when a killer idea popped into your head, Asana could be the painkiller you need to takeaway those marketing planning headaches.
Get started with a free plan here: https://asana.com/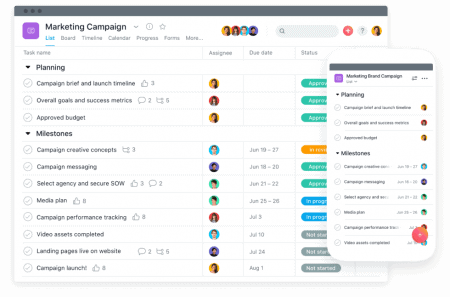 If you think Asana sounds great, bolstering it with Harvest takes it to the next level.
Do you ever think a task or meeting has taken 10 minutes, only to check the clock and come to the haunting realisation that an hour has gone by?
You're definitely not alone.
Tracking your time to-the-minute may take your mind straight to 'Big Brother is Watching You' but it's been a game changer for our team at Flamingo.
Return-on-investment (ROI) is crucial to properly valuing your marketing spend, both in terms of money and time, and Harvest will help you figure out how long things are actually taking.
No more guesswork, folks.
Perhaps you're spending 30 hours a month updating your blog, but getting zero clicks.
Or you're not spending any time on lead generation, but one of your key performance indicators (KPIs) is booking in 4 new sales calls a month.
Harvest puts all of this on display for you with their easy-to-use reporting feature, and if you're taking all our recommendations on-board, you can actually sync Asana and Harvest together for even more gains.
The best part about all of this? Their basic plan is FREE!
Check it out here: https://www.getharvest.com/
These days, some people say social media marketing IS marketing. And for some businesses, they could be right.
When you're posting every day though, it can be very difficult to keep on top of it, so social media scheduling apps like Kontentino have become very popular for both agencies like Flamingo Marketing Strategies as well as in-house teams.
There are dozens of options to choose from though, so what's so special about Kontentino?
Well… it has a different view for just about everything you'd want in a social media planner.
Want to see every post in a calendar view? Done.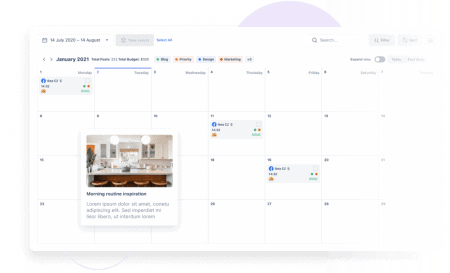 What about a break down of which posts have been approved this month, and which haven't? Easy!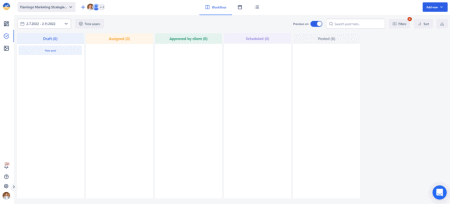 Let's say you're out and about and need to keep tabs on it from your phone? Kontentino have got you covered.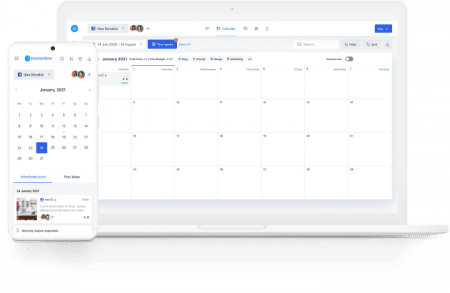 And one of our favourite features is the comments tab on each post.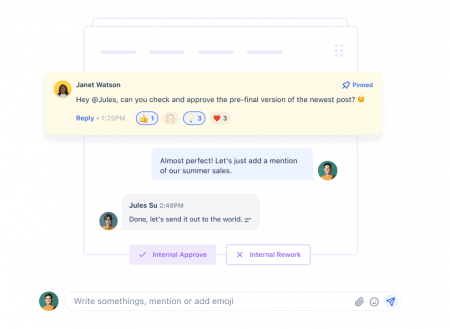 Put your team to work creating brilliant content for your business, and rest easy knowing you can approve each post before it goes out.
With plans to suit every budget and a 14-day free trial, using Kontentino could be a great way to help your business shine online. Check them out here: https://www.kontentino.com/
Miro is the latest addition to our suite of marketing tools, but in a short time it has made a big impact.
Think of it like a huge, digital whiteboard that'll help you turn complex ideas and plans into simple, visually appealing diagrams and charts.
Use Miro for a team brainstorming session, to plan out your marketing, or just to visualise an idea you've been working on… and bring in your whole team… wherever they are!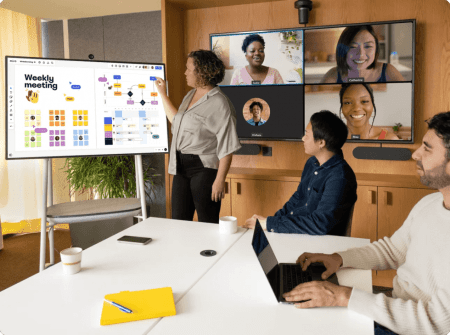 This short video explains it better than we ever could: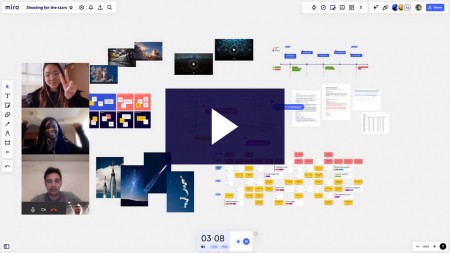 One the big conversations we've been having at Flamingo recently is how we can do an even better job of collaborating with our clients, make it really easy for them to see what we're working on each month, and strengthen our relationship with them – which is such an important detail for any agency. Miro has helped us to do just that.
It's a place for all their marketing activity to live, and if they want to share it with more team members, it's as simple as pasting the link to their board into a quick email or Teams message.
Our clients love it, we love it, and we think you'll love it too.
Knowing how budget conscious businesses are when they start to explore marketing to grow their business, this is yet ANOTHER tool with a free starter plan.
Find out more about it here: https://miro.com/
We hope you've enjoyed this peak behind the curtain into what's helped the Flamingo team work smarter, save time, and deliver more value to our clients.
We really do use all of these tools every day, so if you take our advice we'd love to hear how you get on. Drop us an email at info@flamingostrategies.co.uk and check out some of our other blogs for more great marketing tips.