In the digital world of immense celebrity status, marketing is never going to be far away. That's why one paid Instagram post from footballing legend Cristiano Ronaldo pockets him around £1,000,000. But in all honesty, one word from the likes of Ronaldo can send reverberations across the globe. It's for reasons like this that influencer marketing has become such an effective tool for both corporate brands and SMEs. The power possessed by iconic individuals, nano influencers, and everything in between really have the potential to change the world.
What is influencer marketing?
Influencer marketing is defined by a company marketing its products through a form of personal endorsement, usually involving social media. Nowadays, influencers don't necessarily have to be famous to you and me. They only need to be relevant to the brand, product, local area or service and have a credible following on social media. That's why it is influencer marketing, not celebrity marketing. Influencer marketing is accessible to all types of brands, with many utilising it to grow their online presence. So much so that the influencer marketing industry was worth in the region of $5 – 10 billion in 2020. To develop a stellar influencer marketing campaign, you need to find a trusted, relevant, and specialist individual in the field of your brand's products or services. Secondly, this influencer must have a track record in helping businesses boost sales and engagement through promotion on various social media channels and paid advertisements. The hardest job you'll have is coming up with campaign ideas.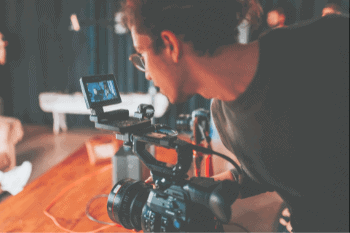 Why influencer marketing is starting to grow up
Social media
The rise of social media has really accelerated influencer marketing, becoming what we associate it with now. But in one way or another, it existed a long time before. Influencer marketing can be closely connected to testimonial advertising as a form of product methodology. This tried and tested marketing form involved getting a customer or celebrity to leave a testimonial about a product to encourage potential customers into making a purchase. But with the rapid rise of social media, it's entwined itself with the concept of influencer marketing. In fact, a staggering 99.3% of brands use Instagram to capitalise on influencer marketing campaigns. Despite the cynicism associated with social media, it does give influencers a platform to advertise, consumers more choice and businesses a chance to increase brand exposure. The role of social media has placed more responsibility on all aspects of a marketing campaign which ultimately produces more genuine advertising and consumerism.

Regulations
Now, it's easy to assume a paid celebrity is going to "appreciate" a brand's product without some sense of sincerity. In recent years, advertising standards and regulations have done more to break the scepticisms associated with paid advertising campaigns. The Advertising Standards Authority (ASA) has implemented rules such as when an influencer is paid or loaned a product, '#Ad' is placed in the post or it is otherwise clearly stated. This shows the audience that the influencer has been hired to target you.
Affordability
As we mentioned earlier, influencer marketing isn't just for corporate brands with big budgets. There are several types of influencers on social media:
Nano influencers (1k-10k followers) – These influencers are perfect for advertising products on a budget, as they're cheaper and have a highly engaged audience.
Micro-influencers (10k-100k followers) – When you want to start generating more focused, high-quality leads or customers, invest in micro-influencers.
Macro influencers (100k-1m followers) – Macro influencers have a broader audience, making them perfect for increasing brand awareness.
Mega or celebrity influencers (1m+ followers) – If you have a big budget and want a mass audience to view your offering, mega/celebrity influencers can prove to be a very smart investment.
Stellar influencer marketing campaigns
Now you know the ins and outs of influencer marketing, it's time for some inspiration. From household brands to small budget start-ups, here are four stellar influencer marketing campaigns to swipe and deploy.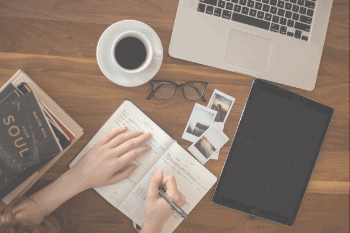 1. WHSmith and Zoella: My Book Club Picks
In 2016, WHSmith teamed up with Youtuber, Zoe Sugg, to boost book sales targeting their young adult category. Seeing as the majority of Zoella's 11.5 million following is made up of 13–18-year-olds, the first post was aimed at this demographic. The result? A return on investment (ROI) in just one day. According to The Bookseller, the sales of each book increased somewhere between 1,817% to 11,164%  after a day of advertising. WHSmith then reported a steady 8% rise in profits a few months after the launch. The combination of Zoe's enormous, loyal, and trusted following with WHSmith's established brand meant this influencer marketing campaign was a huge success and remains so to this day.
2. TikTok tackles the Western World
Despite thriving in Asia, TikTok wanted to spread its presence further into the west. Knowing the power of influencer marketing, TikTok sought to do just that with a huge influencer marketing campaign. Through YouTube, Instagram and Snapchat, TikTok hired over 100 influencers to make over 3 million audience engagements. With a bombardment of 'how to download app' guides, custom hashtags, and link campaigns, TikTok vastly increased its influence. TikTok now has 689 million users worldwide. A big proportion of that was made possible by this influencer marketing masterclass.
3. Microsoft and National Geographic
Microsoft's 'make what's next' campaign encouraged a younger female generation to pursue careers in science, technology, engineering, and mathematics (STEM). On International Women's Day, Microsoft paired up with National Geographic to feature lots of images of young women scientists and adventurers across social media channels. The campaign generated over 3.5 million likes and a staggering amount of interest in a short amount of time. It just goes to show the kind of impact influencer marketing can have in a matter of hours.
4. Daniel Wellington
Swedish watchmaker Daniel Wellington didn't bother with traditional marketing. Instead, went down the influencer marketing road. As a $15,000 start-up, the company made a whopping £220 million in revenue in 2015 through the power of Instagram influencer marketing. By enlisting top influencers on social media and crafting clever user-generated content, Daniel Wellington has become a staple in the fashion world. Without such a strategy, most people would never have heard of Daniel Wellington, let alone buy its products. It's a prime example of how a small budget can take you a long way in the world of influencer marketing.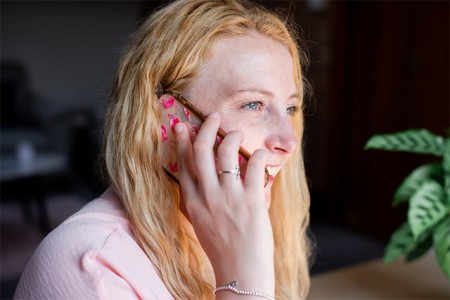 Digital marketing vs influencer marketing
In the battle between digital and influencer marketing, both styles will share the same trait to victory. That is quality content. We've seen, when executed properly, influencer marketing has the capability for a huge consumer reach and almost instantaneous results. However, believe it or not, not everyone is on social media. Some people prefer to inform themselves rather than be influenced by what they engage with and invest in. Digital marketing adds value through quality content and drives consumers to take action. After all, a brand needs a digital presence first before going down the influencer road. Establishing a digital foundation is crucial to building a brand. If you require any advice with either digital marketing or influencer marketing, contact Flamingo Marketing Strategies. Our team can help guide you through the challenges of both digital marketing and influencer marketing. ____
About us Flamingo Marketing Strategies Ltd is a marketing agency in Leamington Spa. We work with small to medium-sized businesses, creating bespoke marketing ideas for B2B and B2C. If you are targeting a local audience, we won't work with any other companies from the same industry within an agreed mileage radius. If you're targeting a national or international audience, we won't work with any other companies from the same industry at all. Our job is to make sure we position YOU as the flamingo of your marketplace.