It's the most wonderful time of the year, especially for expenditure, with Brits spending £24.2bn on gifts in 2020 alone. To put this into perspective, that translates to nearly £500 per person. 🤯
As a B2C business, there's no bigger push to make sales than during the festive period. However, with such potential comes great competition. So, what Christmas themed sales incentives can your business deploy to stand out from the crowd?
What is incentive marketing?
Incentive marketing is a strategy that encourages and motivates an individual to act. In the world of marketing, this would involve a customer making a purchase or signing up to a mailing list. When we define an incentive as a motivator, it helps us understand it from a marketing perspective as a form of persuasion.
Incentive marketing can take many forms, from games and competitions to loyalty bonuses and special prices. These methods incentivise customers to engage with a brand, purchase its products, or hire its services.
The proof? Well, Annex Cloud claims 69% of consumers will try a brand if it gives rewards 🔥
What are the three types of incentives?
There are three types of incentives that can be applied in marketing. These include:
Economic
Social
Moral
These incentives can also be aligned both intrinsically and extrinsically. An intrinsic incentive comes from an individual's inner beliefs and motivations. This would apply to moral incentives as it contains personal fulfilment as a motivation.
On the other hand, extrinsic incentives apply to economic incentives because it involves a material reward. Social incentives apply to both with the capability to overlap intrinsic and extrinsic incentives.
Understanding incentives on a deeper level can help you target your sales strategies with accuracy and influence, inspiring results through creative incentive ideas.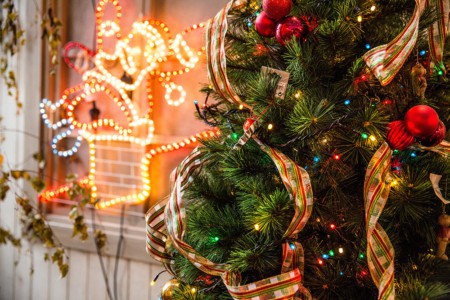 7 Christmas themed sales incentives
Now you have a clear understanding of incentive marketing, the three types of incentives and how they are received, here are some Christmas inspired sales incentives for your small business to try this December.
Advent calendar marketing
Christmas is packed full of themes and cliches to incentivise marketing strategies. As you know, the Christmas advent calendar takes place each day of December, running right up to Christmas itself.
Advent calendar marketing is a great opportunity to introduce a competition or loyalty programme. The longer the customer engages with the incentive, the more special offers can be made available to them.
You can persuade your consumer to stay loyal with special offers that can occur closer to Christmas. This loyalty can be fulfilled through completing tasks beforehand. These tasks can involve signing up for email lists or completing surveys.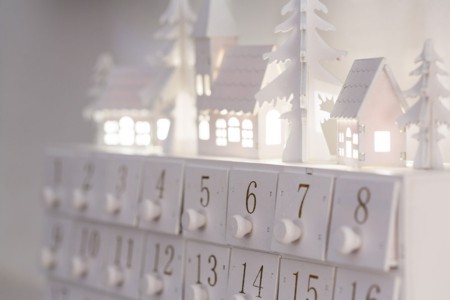 12 days of Christmas sales
This Christmas themed sales incentive is a smart way of keeping people interested in your brand beyond Black Friday and Cyber Monday. Each day has its own theme, so whether it's gold rings or drummers drumming, there is an opportunity to add flavour to each incentive.
Make every offer exclusive to each day, lasting only 24 hours. This will motivate your consumer to act quickly.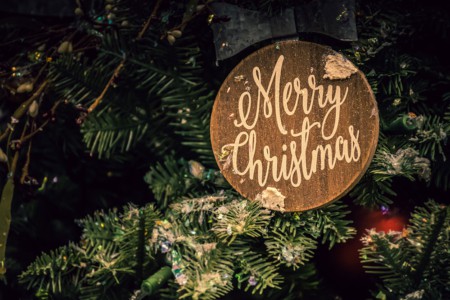 Time-sensitive offers
Building on our second tip, it's safe to say timing is everything when it comes to Christmas marketing. Even though most people get their shopping done with plenty of time, there are always some who leave it late. In previous years, last-minute festive shoppers have spent a staggering £1.7bn during the final days before Christmas Day 😬
Maximise on this opportunity with time-sensitive deals and offers running up to Christmas day. Can you target specific characters who leave their shopping last minute?
Targeting specific customers with time-sensitive offers can be a decisive incentive marketing strategy. Provide them with that miracle offer and fast delivery to ensure they finish their shopping in time.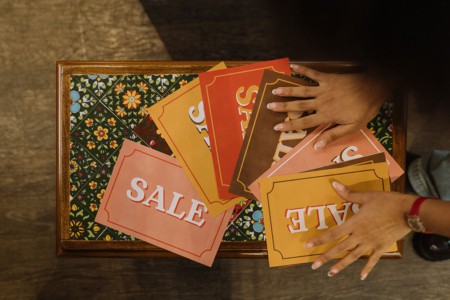 Gift guides
There should be no shortage of creative ideas when it comes to gifts during the Christmas period. Incentivising your gift guides with personal information is a brilliant way to target your consumer and make them feel extra special over the holiday season.
Rather than just targeting by age or gender, help generate more personality by including past purchases and preferences. This is an opportunity "crying-out" for a Christmas quiz or questionnaire that can give you more personal information about your target audience. Gaining this data will go a long way in aiding you with the who, what, and how of Christmas promotions.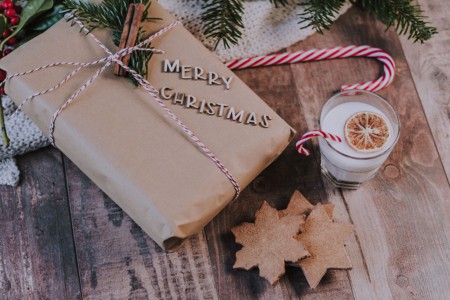 Partner with a charity
Just because there is so much sales talk doesn't mean we can't apply intrinsic moral incentives to our Christmas themed sales offers. Emotional marketing is one of the most powerful marketing forms during the holidays.
Christmas is a peak time for charity donations. Charities Aid Foundation reported 36% of people gave to Charity in December 2018.
Incentives such as, "a percentage of each sale goes to charity", or "for every product purchased, we will match with a donation", can help you seal the deal with more customers. You can also encourage them to donate when they reach the checkout.
All these charity incentives apply to the three types of incentives: economic, social, and moral.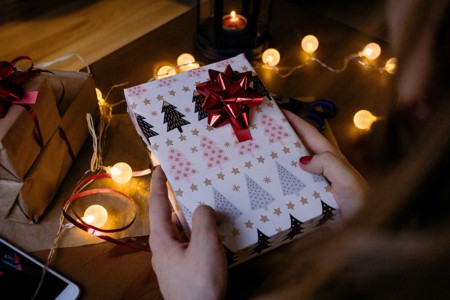 Mystery savings
Gamify your Christmas marketing campaign and introduce some mystery savings into your sales offers 🎮 Mystery savings can be promoted across digital marketing channels, such as social media, transforming your offer into a "prize".
Mystery savings are another great way to encourage engagement with your brand. For example, customers can share on social media what mystery prize they received to help spread the joy of your Christmas themed sales incentives.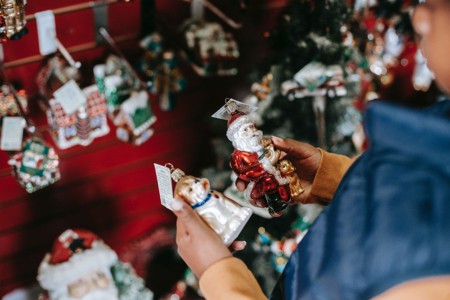 Lumpy mail from Father Christmas
Christmas can be a tough time on B2B sales, as many companies start to wind down. But this could also present you with a golden opportunity.
One of the best B2B sales incentives is a piece of "Lumpy" mail. Instead of just sending a regular sales letter, you jazz it up with colourful envelopes/packaging and include a lumpy gift inside.
It produces intrigue by having something more valuable inside rather than being flat. You can then follow this direct mail send with some automated emails.
Oh, and seeing as it's Christmas, you can have a lot of fun with this incentive by saying it's from Father Christmas. Leaving it anonymous will heighten the intrigue and encourage people to get in touch to find out who the mystery person or business is.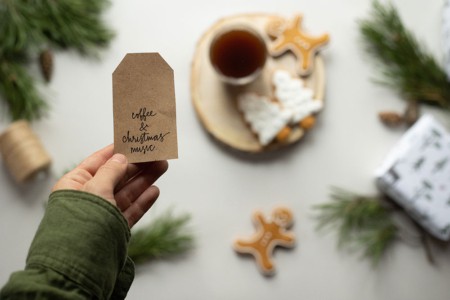 Maximise success on your Christmas themed marketing sales incentives
Christmas is a special time for many reasons. Just like our three incentives, it works economically, socially, and morally. Ultimately, it's a time we can all connect back to our childhood.
Remember this in your sales incentives. Can you tap into nostalgia? Can you make a consumer feel like a kid again? Achieve this, and you'll find success. And remember, Christmas is supposed to be fun! So, don't forget to make your Christmas themed sales incentive ideas as fun as possible.
If you need any more advice on how to best incentivise your marketing this Christmas, contact Flamingo Marketing Strategies. One of our friendly little helpers would love nothing more than to make your Christmas themed sales incentive dreams come true 🧝