Happy July!
Working from home has become the norm for so many businesses, so we're happy to hear that the restrictions are finally lifting later this month.
This also means we can invite you over to our brand new office, which we've been fixing up to make it cosy and welcoming. Curious? Give us a call and we'll arrange for you to come and see it.
As we start year 3 of Flamingo Marketing Strategies, we have more exciting news to share with you as we introduce another member of the team…
Meet Heather!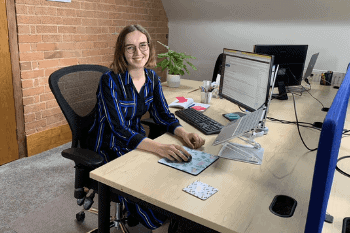 This pandemic hasn't stopped us from growing. This month we'll have DOUBLE the workforce we had at the start of March 2020 so we are very excited for the year ahead.
Born and raised in nearby Belgium, Heather recently moved to Leamington Spa to start a new adventure at Flamingo Marketing Strategies as our Digital Marketing Executive. With a background of working as a customer care and social media manager across several sectors, Digital Marketing is her forte! Good luck Heather
She loves…
Animals, portrait photography, plants and a good film. Heather is now our dedicated plant lady in the office!
What Heather says about joining Flamingo Marketing Strategies…
"I want to thank Emma and the guys for giving me a warm welcome. I can't wait to see what the future brings and am so excited to get stuck into the work and learn about our clients!"
In today's TikTok-loving, meme-obsessed world, video is establishing itself as a picture-perfect form of marketing.
And it's hardly surprising when Cisco's Annual Internet Report suggests that around 80% of all traffic consists of video.
However, to truly utilise the potential of this channel and ensure your key concepts are heard (and seen) by the right audience, you must tap into the power of social media.
Want to find out more about the basics of video marketing? We'll get you started with some helpful tips here.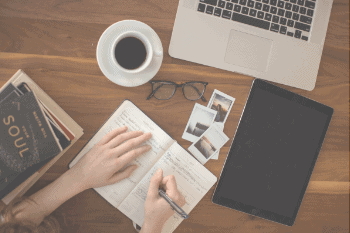 Are you getting tired of writing five, ten or even twenty articles every week without making significant gains on your existing levels of online traffic? Wouldn't it be great to push them even further?
Sure, a great individual post may generate a spike in website traffic, social engagement and business enquiries for a week or so at least, but your source for new prospective customers will soon flatline.
For most businesses, this simply isn't good enough. Especially when 76% of UK companies use organic traffic to measure their content success.
If you share this struggle, it's time to think long-term and create content that'll continually attract website visitors all year round.
Evergreen content is the tried-and-tested vessel to do just that. But what is evergreen traffic and why is it so important? Let's explore the what, the why and the how in our latest blog.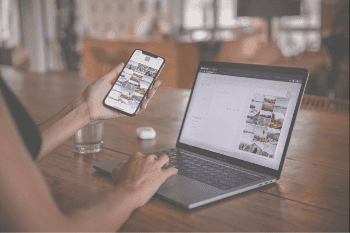 Content marketing is hot property right now, from blogging and social media to email newsletters and videos.
So, whether you're looking to update your SEO strategy, improve social traffic or find new ways to draw eyes onto your excellent editorial, these top 7 content marketing future trends might just do the trick.
Are you struggling to drive new business from your website? Spending hours writing emails but getting nowhere in terms of results? We can help!
I offer free strategy calls to any business owner that's looking to stand out to their potential customers. In this call I'll give you tangible actions you can implement right away that will put you on the path towards marketing success.
If you'd like to book in a call, you can reach me here. Alternatively, you can drop me an email at emma@flamingostrategies.co.uk.
Have a great day,
Emma