I must admit, I do love Autumn!
There is no feeling more satisfying than wrapping up in a scarf, hat and gloves and going on a woodland walk round our local, Oakley woods. Pure bliss.
Although, my favourite part is returning home to a hot chocolate and a Sunday afternoon film or getting stuck into our jigsaw puzzle (not that my partner helps me!)
However, when most people think of October, they generally think of Halloween.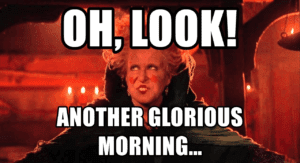 So why not, take advantage of the upcoming holiday, get inventive with your marketing by injecting a little bit of fun and creating some Halloween-centric content. Here's a couple of quick ideas for you:
Add Halloween elements to your branding to get noticed
Change the colour scheme of your social media cover photos
A themed social media marketing campaigns, get creative with your visuals
Halloween newsletter content, humanise your brand – share images of your team and how you are celebrating Halloween in your office
Halloween promotions & offers (seasonal discounts)
Halloween-themed giveaway on Facebook to generate brand awareness
Be helpful and give advice (for example, if you sell security systems, it's a great opportunity to talk about the dark Autumn evenings and the importance of looking after your home and possessions)
I know creating content can be time consuming, so another top tip of mine is to repurpose content – you may be able to add a twist to an already great piece of content instead of starting with a blank canvas.
But remember once you've planned your awesome Halloween campaign the key is getting your audience to see it. You may have the best Halloween costume ever, but if nobody sees it, then it may as well have stayed up in the loft!
Utilise your channels from social media right through to email and ensure your content is either educational, entertaining or inspiring for your audience. For example, here's a short blog we wrote last year as part of our Halloween themed content, take a look here.
From our marketing agency in Leamington Spa, we have two new blogs to share in this month's newsletter and a great BIG announcement.
Check out our Halloween special article where we share some scary Marketing statistics.
Creating contacts which lead to demand – The anatomy of a great lead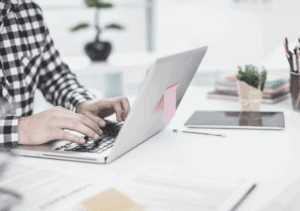 Throughout the course of the past 20 years, digital sales and marketing has picked up in popularity, with an abundance of themes and jargon thrown out into the ether.
Although not designed to confuse, it's all too easy for business owners to not know the differences in the types of 'leads' they will generate.
In this blog we break down the difference in the three core means of generating interest – contacts, leads and demand. Read it here.
4 ways to generate more *free* traffic to your website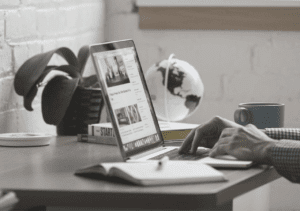 Nothing in life is free.
That is something we have all heard, right? There is always a catch, there is always a hidden cost, somewhere, somehow.
Your website is your home, your digital storefront. If you don't make it clear who you are, (like us, a marketing agency in Leamington Spa) what you're selling, show your knowledge and offer value to your footfall (your web traffic), then you're going to go the way of the dodo…
We've compiled a list of 4 completely free ways that you can generate more traffic to your website – from content to on-page SEO, these are the 4 things that prove the exception to the rule of nothing in life is free. Read the blog here.
We have a WINNER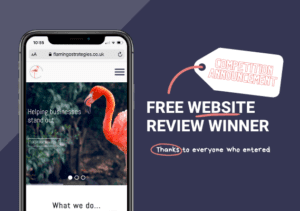 You may have noticed that we ran a competition last month to 'Win a free website review'. As the competition has now closed, we would like to thank everyone that entered and announce our winner. (Who we have shared the good news with already!)
Congratulations to Sheldon Bosley Knight, Land and Property professionals based in Warwickshire.
We are really looking forward to introducing our marketing agency in Leamington Spa to the team and providing their page by page website review.
If you didn't get chance to enter our competition but are looking for marketing advice surrounding your website, just get in touch here we would love to help.
It's okay to mention the 'c' word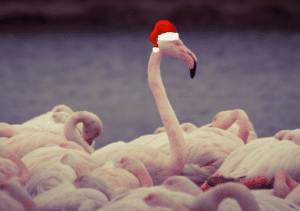 When is the right time to start preparing your Christmas campaigns?
Even though the holiday season looks to be a little different this year than those we've known before, we all know Christmas seems to arrive earlier every year – so if you have something in mind, start planning your festive marketing now.
We'll be sharing our own 'Christmas campaign' over the next couple of months, so be sure to keep an eye out for that.
As always, we are here to help
Whether it's a themed campaign or a day to day marketing campaign you need support with, we offer a free consultation call to talk through your objectives and see how we can help you.
Click here to schedule a call, or drop me an email to emma@flamingostrategies.co.uk
Look forward to speaking with you soon,
Emma