Nothing in life is free.
That is something we have all heard, right? There is always a catch, there is always a hidden cost, somewhere, somehow.
Your website is your home, your digital storefront. If you don't make it clear who you are, what you're selling, show your knowledge and offer value to your footfall (your web traffic), then you're going to go the way of the dodo…
Today we've compiled a list of 4 completely free ways that you can generate more traffic to your website – from content to on-page SEO, these are the 4 things that prove the exception to the rule of nothing in life is free.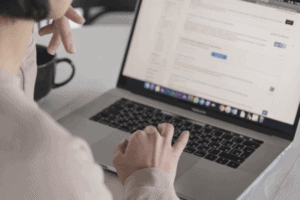 1) Compelling content
Content marketing is the foundation for your business because it builds on the idea of your core buyer personas (those people you want to buy what you're selling).
Content marketing works backward from that point of sale and guides you to create blogs, videos, webinars, eBooks and much more that talk to people who are exploring their problems, seeking free solutions and then want to compare vendors.
There is nothing more effective than content marketing. Our job as a marketing agency in Leamington Spa is to make sure our clients are all publishing interesting and relevant content.
And good news, you don't have to write War and Peace, as OptInMonster shares:
What's most effective when blogging? Hubspot's research indicates that blog post titles with 6-13 words get the most traffic. And Orbit Media suggests that the average blog post is 1142 words long.
It's effective because it is targeted, aligned to your offering, and it's free. Providing you know the area you're selling, and we would hope you do, or you have an internal subject matter expert, it means you can create compelling content.
The buyer personas will show you your audience's pain points and helps to frame what comes.
Now, in terms of web traffic, if you create content that you know your audience is looking for, and it is optimised for search engines (more on that next), then you'll be in a position to generate free traffic.
However, it is worth noting that standalone blogs aren't enough. Consider a pillar a cluster content strategy that is tied into the wider SEO strategy of your site.
After 3 months your topics will gain traction in search engines, and in turn climb in the rankings and mean that you drive more traffic to your site, all for free!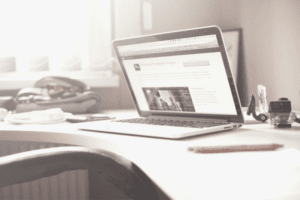 2) On-page SEO
If your website is the storefront, and content is the foundation, that means SEO, on-page SEO at that, is all about fortifying the pillars of the building and ensuring your windows are sparkling clean so people can see just what it is you are.
On-page SEO is a topic in and of itself, but in a nutshell, it means you are optimising your website and individual pages, blogs and content landing pages according to your geographical target area, buyer persona and the topics you want to be found for.
That will look like assessing:
The use of header tags (H1, H2, H3 etc.) – these should cover your theme and shout clear about what the page is about
Meta descriptions – a short snippet which appears on search results which tells someone what the page is about and offers a clear CTA
Alt text – adding alt text to images so that they're accessible to those with visual impairment, using the theme and a helpful descriptor
File names – adding your theme to the file name of the image on the page
Quality – offering top quality content on the page which demonstrates your expertise, your authority on the theme, and why you're trustworthy
Internal links – using CTAs and hyperlinks you link to pages on your site that relate to the page you are on
External links – where appropriate, linking to other sites to support your content (remember, the internet is a free place, where learning comes first, be helpful)
Pillars and clusters – own a topic and ensure that you build out content that is about that theme and helpful to your persona
Video – offer video to give a different experience
Paragraphs – use these to break up text
Bullet points – use these to break up text
Non-passive copy – write using active verbs and in a way which is confident
Schema markup – follow Google's advice on this to help your content feature towards the top of search results, e.g. when you have FAQs
By applying these rules across your site you'll be able to make it clear who you are, and this will help Google understand that, and therefore help them to direct more traffic to your site. All. For. Free.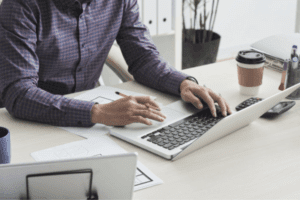 3) Promotional emails
This does exactly what it says on the tin. You promote something about your business that sits on your site, and naturally, that will point traffic to your site.
But there is more to it than that, of course.
You must, again, go back to the content and buyer personas to know what messaging in email form will resonate, as well as if you want to do one promotional email or a series.
However, by pushing your contacts to your site you are keeping your database engaged, and that only will help you to generate more trust in your brand.
Once more, this is completely free and, if it's used in an automated manner, can push traffic to your site on a consistent basis. When connected to on-page CTAs and a nurturing system in your CRM, you can generate consistent traffic and, ultimately, business from this.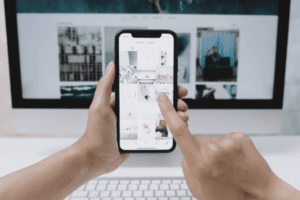 4) Social media
Naturally, all roads were leading to social media. With your content set, your website well built, and emails routinely going out, your next point of call will be social media.
We're spending over 2 hours a day on social media. That's a number that's ever-increasing, too.
While social media has shown to be destructive at times with offensive material, it still represents a way for your business to cultivate a following of people who are passionate about what you do.
Do not underestimate the power of social media in the 21st Century.
While some people gravitate to a blog, or others an eBook, a social media poll or behind the scenes photo can get people engaged with your page.
You can then build on that by sharing content and offers through your page. Those offers and content, obviously, will need to be related to your buyer personas and their needs, but actually serve as another route to pushing traffic to your site.
Yes, there are paid options that should also be considered, but starting a grass roots level engagement with your audience doesn't cost a thing on social media.
Likewise, we would be remiss to not mention LinkedIn. You can build out your network of connections and engage with their content to build trust. Then, using InMail you could point those people to content on your site which will help them. Again, all free.
Closing thoughts
There you have it. The exceptions to the rule that nothing in life is free.
While that is somewhat tongue in cheek, these 4 ways to generate more free traffic to your site have been nothing but a case of highlighting creative ways to get more from your existing tools.
However, it is worth noting that seldom will a business stick to an organic (free) approach to driving traffic. It pays to have PPC activity to extend your reach.
When PPC is used alongside organic activity you can ensure that you drive a steady stream of traffic to your site and ultimately create business from your visitors.
How's that for home improvement?
Have a great day, if you need a hand with any of this you know where we are!