Nowadays everything we do comes back to social media, but that doesn't mean we should post for the sake of posting. Here's what you need to know about becoming a lean, mean posting machine, and cutting the fluff.
Facebook, Instagram, Twitter, LinkedIn, Quora, Reddit… the list goes on. The possibilities are endless on social media for us, our friends and the brands we buy from. We're a far cry from watching ice bucket challenges, the Harlem shuffle and Gareth Southgate x Drake memes, in fact, there's more noise than ever on Facebook alone.
Facebook has 2.4 billion monthly users. LinkedIn has 280 billion feed updates each year. 500 million tweets are sent out each day. Quora has over 4 million questions posed. And Reddit generates 14 billion views per month. Amazing, right?
There is more noise than ever on social media. What do we mean by noise, and how can you become a better social media user for your business? Read on to find out…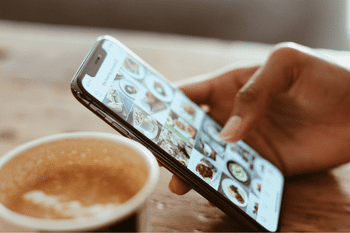 What is social media noise?
One glance at those statistics paints a pretty clear picture: there is an unprecedented count of social media platforms, users and content being shared.
That's a lot of content to sift through. There's no clear way to find information you need, and that creates a lot of clutter, or noise.
We're all culprits of it. Every election, every Wimbledon, every GBBO – we add to the noise and post content about those things. Sure, we use hashtags to help group together what we're talking about, but even then that's just categorising our posts.
As we continue to churn out content, our messages get diluted. Maybe we really wanted Federer to walk away with the trophy again, perhaps we had a great point. We'll never know.
Now, that applies to you just posting to your friends.
Imagine how much tougher it is for businesses to make waves on social media in 2020.
Every post we make has to be well thought out and sent at the right time.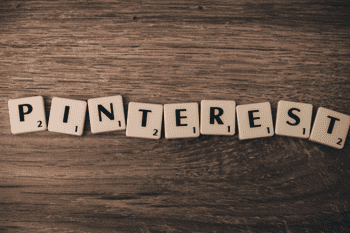 Thinking smartly about social media
Now, it's easy to say 'don't mindlessly post' on social. But, what should happen instead is the important part. We need to think smartly as business owners.
Social platforms are giving less attention to businesses. It's quickly become a pay to play kind of game, but thankfully the algorithms and logic that sit behind these platforms don't make it impossible for your social posts to reach the right people at the right time.
It remains a great way for small business owners to truly connect with their audience (prospects and customers), and that's why these 10 tips will guide you away from the fluff and to the real stuff:
1) Set out what you want to achieve
When you started your business you knew what you wanted to achieve – you had clear objectives. Don't see social media as a 'must have'. if Instagram doesn't suit your business, then don't have an account. Ask if the goal is to build up an audience of people who like your page, drive traffic to your site, create Messenger interactions, or educate your audience with how to guides etc. Once set, all you do will serve this.
2) Strategise
Don't dive head first into posting any and everything, or if you are right now, stop! Step away from the keyboard and ask yourself: who is my audience and / or who do I want my audience to be? Go research what they're looking to learn, what are their problems etc., all the issues that your product already addresses. Then consider where your audience typically posts, do they go to groups and showcase pages? Make a note…
3) Plan
You've set out that you want to use LinkedIn, for example. That's great, but is your page set up and optimised? How about reaching out via your own profile to get people to connect with your page? Will you spend money on Sponsored Content to boost awareness of your business? What's your budget? How frequently will you post?
4) Schedule
This can't be said enough, if planning is preparation for success then scheduling is delivering that success. That's right, map out the different themes or types of content you want to post on social media, and then post that content at a particular time with set hashtags to use. Getting into a rhythm of scheduling your own posts is a great way to make sure you are set up for the week.
Check out social calendar templates like this or platforms such as Hootsuite to become a scheduling pro.
5) A litte *more* conversation
The king of rock'n'roll had it wrong on this one. Social media is all about socialising, not random content posts. If you are at a party you wouldn't spew a rant about subject X and then walk away. Ask for opinions, use polls or ask your audience to tag friends to get the conversation going. Remember, we're not selling, we're marketing our business, and that means having conversations.
6) Personality over everything else
We know that you're a business, but what we don't know is the type of people behind the business. So, show photos of you and your team at work, a happy customer, or just post a thank you video. These small moments do much more than any post about a blog or sale ever could. Win hearts. Win minds. Win business.
7) Let's get visual, visual…
Words are fine, but actually what captures attention as we scroll through our feed are moving objects and photos. So, get to creating great video and including imagery in every post you make. Don't make it hard for your audience to find your post.
8) Quality over quantity
This is a simple one. Choose one quality post over 3 average ones. Why? Because this isn't a war of attrition. No, it's about creating memories and engagement, so give your audience a reason to stop, read and engage.
9) Measure, measure, measure, monitor
Facebook, Twitter and LinkedIn give great insights into how your social content is performing, and you can even connect this to analytics platforms such as Google Analytics. The benefit is that you can see what is and isn't working, the optimum time to post (bonus points for tying in your social post timing for when people are mostly visiting your site, you smart cookie), and to replicate and build for success. Oh, and when you monitor you can be on hand to join the conversations you've started!
10) Know your limits
We're all entrepreneurs. We've built our businesses from the ground up, and that's something to be proud of. But, adding social media on top of this is a tremendous ask of any one person. So, consider automating your social media activity or reaching out to a marketing agency to help you achieve your social media goals.
If you need some help with your social media strategy, you know where we are!