Well, as you can see by the time stamp of this landing in your inbox, we have got off to an incredibly busy start to 2021.
Lots of wonderful things are happening here at Flamingo, so I am going to start our first newsletter of the year by sharing some company news with you all!
Meet the team
Our team has grown!
With a huge increase in demand for our services towards the back end of last year, we made the decision to recruit in the New Year.
So as you can imagine, these first couple of weeks have been pretty intense when it comes to training the new Flamingos alongside all of our clients having their 2021 Marketing Kick-Off Meetings.
We have also acquired 2 new clients just before Christmas and 4 since we started back on the 4th January! We can't wait to get stuck into their marketing… and I'm so pleased to introduce you to our new incredibly talented marketeer who will be a massive part of their journey in 2021!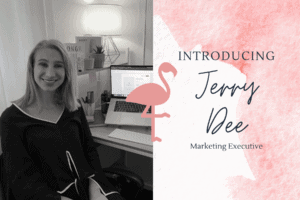 About Jerry…
Jerry is a creative, self-starter with over three years international experience as a Marketing Executive. Specialising in her strong Adobe Creative Suite Skills, Jerry can confidently create a vast array of marketing materials whether it be brochures, infographics, social media assets or video creation. She holds a Publishing Media and Film degree from Oxford Brookes University and so far in her career history she has designed exhibition booths for trade shows in the US, edited videos for QVC and worked on exciting campaigns for Wimbledon!
She loves…
Being outdoors, cooking new foods from countries she has visited, live music, foreign films & audiobooks
What Jerry says about joining Flamingo Marketing Strategies…
I'm really looking forward to working closely with all of the clients and getting some fantastic campaigns designed and well under way! I feel fortunate to be working with such a brilliant team, let's get creative!
What is progressive profiling?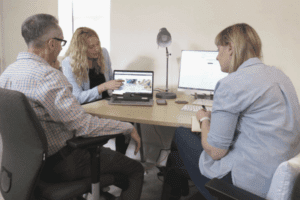 So, you're generating record numbers of leads. The marketing funnel is full to the brim.
You're happy with the number of people downloading your eBook. Your webinar smashed it. Blog reads are through the roof.
But something, somehow, is missing.
Sure, you've created all this interest and people have given you their information, but that's not converting into your sales pipeline.
Those leads aren't quite as hot as you think, and it takes you longer to identify the stone colds vs piping hot contacts that are ready to talk to you.
We get it – we've all been there. Sometimes a spade isn't a spade.
Here's what you need to know about progressive profiling and why it might just be the best weapon in your arsenal.
Your marketing plans for 2021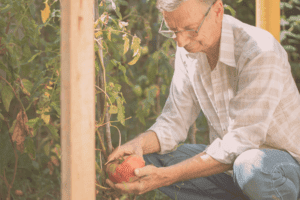 I want to share a quick story with you to end this newsletter, some of you may have seen it if you opened my email earlier this month (if you aren't seeing my fortnightly marketing emails, add me to your contact list or move me into your inbox from your junk – emma@flamingostrategies.co.uk).
I had some lovely feedback on it and it even got re-shared a few times!
An elderly man, living alone in Salisbury wanted to plant his annual tomato garden, but it was very difficult work, since the ground was too hard.
His only son Paul, (who used to help him) is now in prison. The old man wrote a letter to his son and described his predicament:
Dear Paul,
I am feeling pretty sad today, because it looks like I won't be able to plant my tomato garden this year. I'm just getting too old to be digging up a garden plot. I know if you were here my troubles would be solved… I know you would be happy to dig the plot for me, like in the old days.
Love, Dad
A few days later he received a letter from his son.
Dear Dad,
Don't dig up the garden. That's where the bodies are buried!
Love, Paul.
At 4 a.m. the next morning, Salisbury CID officers and local police arrived and dug up the entire area without finding any bodies. They apologised to the old man and left.
That same day the old man received another letter from his son.
Dear Dad,
Go ahead and plant the tomatoes now. That's the best I could do under the circumstances.
Love Paul.
…….
The moral of the story…
… there are multiple ways to reach the end goal, sometimes you just need to think outside the box to get there. If 2020 taught us anything, it taught us that. Here at Flamingo, we had to pivot our marketing campaigns like crazy to make them successful for our clients during such an unstable and challenging year.
Catch up on our 12 days of Flamingo client successes here.
I'm sure you're busy getting the ball rolling with your 2021 strategy plans (but who's to know what this year will bring especially now we have all gone into another lockdown!). SO, if you are looking for marketing support from a team that will inspire you to think outside the box and who will be with you every step of the way, give us a call – 01926 423170
Alternatively, book yourself a marketing strategy call with us. Spend 60 minutes on the phone, we will discuss your thoughts and ideas and I promise to share some exciting lead generation ideas for you and your business for the New Year.
We are taking strategy calls from February onwards as we need to focus on our valued clients for the next 2 weeks to get their first set of 2021 campaigns live by the end of the month!