In our increasingly interconnected world – with approximately 58.4% of people around the globe using social media – now may be the best time to fine-tune your marketing strategy and connect with your target audience via social media marketing. Social media marketing (SMM) is a proven method of building your brand and increasing your commercial prospects, though it does take time and effort. Customers only have so much time, attention and disposable income – cleverly and effectively implementing a digital marketing strategy can transform a business and create opportunities for future growth. We'll look into the details of what makes social media marketing great for your business and how to do it right but first things first, let's get started by defining social media marketing.
What is Social Media Marketing?
If your company uses social media to advertise its products and services, you are already using social media marketing – it's as simple as that. Social media marketing gives your business the perfect opportunity to create quickfire marketing campaigns featuring tailored ads to target a specific audience across various social media platforms. Unlike traditional marketing, SMM gives you a direct line of communication with your audience, allowing your brand to develop stronger relationships with new and existing customers alike.
How Does Social Media Marketing Work?
Social media has fundamentally changed the way we interact with one another, consume media and purchase products and services. With 4.62 billion social media users around the globe and people spending more and more time on social media every year, it's only natural that social media marketing enjoys a steady year-on-year growth too. Think of the world before the advent of mainstream social media and smartphones and compare it to now: it is night and day. With 54% of potential customers turning to social media to research before making a purchase, social media marketing offers a much more direct route to promoting your products and services. It allows you to engage with your ideal customers on their favourite social media platform and in a format that they actually want to interact with. Successful social media marketing campaigns are built on strategic targeting, great content and frequent optimisation. Social media marketers use specially-designed programmes and analytics tools to draw practical insights from engagement data, refine their advertising approach and increase the return on investment (ROI).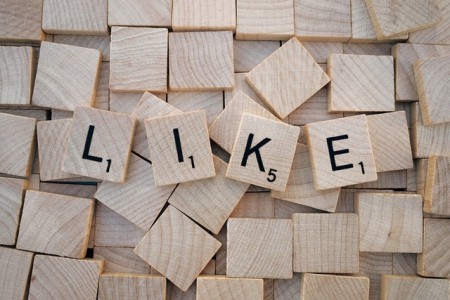 Top 5 Benefits of Social Media Marketing in 2022
Social media marketing is a solid route to reaching your marketing objectives and it should be on your radar in 2022 and beyond. Need more convincing? Here are the top 5 benefits of social media marketing according to a recent study by market data expert, Statista:
Building brand awareness through social media exposure – Increased exposure is the main benefit cited by 88% of social media marketers in 2021
Driving more relevant traffic to your website is a close second with 79% of all votes which comes as no surprise. Social media is the perfect space to capitalise on sharable content with a clear call to action and relevant links to your products and services
Generating quality leads comes in at 69% as social media marketing allows you to target the right audience ensuring that you source qualified leads that are likely to convert
Growing your loyal customer base was named as a benefit by 61% of the social media marketers who participated in the study. Social media platforms allow for direct interaction with thousands of potential customers and that's something no traditional marketing channel can offer
Driving more sales and conversions is the goal of every marketing strategy and with 60% of marketers listing it as one of the top benefits of social media marketing, perhaps they were saving the best till last
The 5 Keys to Doing Social Media Marketing Right
Every successful social media marketing campaign taps into the right amount of customisation to resonate with your target audience, so there will be many differences from the budget to the content used, and the platforms you choose to share your content on. However, there are five key elements that you always need to keep in mind when building your social media marketing plan.
Strategy
As the first step before commencing on an SMM journey, you must determine the goals you wish to achieve and which platforms/channels you want to use to spread your message and promote your products. When doing this, keep your core audience in mind: Generation X prefers to use Facebook, whereas Instagram is largely frequented by Millennials and those of Gen Z, with 64% of active users being under the age of 34. You'll also need to establish the type of content you wish to share to best appeal to your target audience. Are you creating videos and images? Writing blog articles? Which social media platform best suits promoting that content? Getting this decision right is crucial in ensuring your content lands successfully.
Planning and Publishing
All businesses looking to integrate social media into their marketing strategy should be planning a content roadmap. What are you sharing and when? Timing can be the deciding factor when it comes to the success of your content marketing campaign. To cultivate engagement, you must ensure that your content is not only suitable to the audience you wish to attract but it's also shared at the right time to get maximum exposure. Being consistent when it comes to the frequency and timing of your posts can help you build a better connection with your audience. For that, you need to understand the pattern of their behaviour and target them when they are most likely to engage with your content.
Listening to Your Audience and Engagement
As you establish your brand identity via social media marketing, consumers will increasingly engage with your brand to provide feedback and share your products. You should stay proactive in your approach to customer engagement and take ownership of negative feedback to ensure that consumers have an overall positive experience with your business.
Analytics and Reporting
After engaging with SMM for a reasonable amount of time, you will be interested in the performance of your campaigns so that you can evaluate the reach and effectiveness of said campaigns and develop strategies to make future marketing efforts even more successful. Many social media platforms will provide you with basic analytics tools, though you may wish to turn to dedicated analytics solutions so that you can gather even more actionable insights.
Advertising
Social media advertising is definitely something worth taking into consideration.  It can allow you to widen your reach and target specific audiences based on interests, location, and demographics. Measuring trends and statistics can help you formulate your SMM strategy. According to official statistics from Instagram, approximately 90% of people follow businesses, while  YouTube has found that mobile devices and increasingly reliable mobile data have helped the steaming giant reach more young adults (18 – 24) than any television network.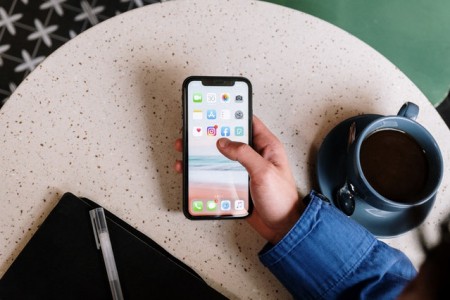 Social Media Marketing: Things to Consider
Social media marketing has definitely created flexibility in the way businesses market their products and services: quickly and easily appealing to a wide range of audiences. The data-driven approach of SMM means that campaigns can be tailored to the task at hand and to varying audiences, even though the core message of the campaign may be the same. However, getting all of this right requires industry knowledge and experience. Data, for example, is an amazing tool, but only if you know how to interpret it. This is why it could be a smart solution to outsource your SMM to an experienced social media marketing agency that can help you strengthen your brand identity and its visibility in the marketplace. Social media reputation is also an area of consideration. If consumers express their dissatisfaction with your brand – whether legitimate or otherwise, this could have a negative impact on your brand reputation. To protect your company, you must take ownership of the situation and respond to the negative feedback quickly and accurately. It's always best to stay polite and respectful when dealing with such situations, regardless of how stressful they may be. Whether you choose to manage your social media marketing strategy in-house or externally, one thing is certain – social media will be key to successful marketing in 2022 and beyond. ____ About us Flamingo Marketing Strategies Ltd is a marketing agency in Leamington Spa. We work with small to medium-sized businesses, creating bespoke marketing ideas for B2B and B2C. If you are targeting a local audience, we won't work with any other companies from the same industry within an agreed mileage radius. If you're targeting a national or international audience, we won't work with any other companies from the same industry at all. Our job is to make sure we position YOU as the flamingo of your marketplace.