With more than 3 billion active users, Facebook has undoubtedly made the world smaller: connecting people across the globe in a seamless fashion. For businesses, the platform has provided a great channel for connecting with their audience.
In fact, Facebook is the world's biggest social media advertising platform, used by 93% of all marketers. So, no matter how big or small your business may be, Facebook advertising is a definite must-have in your social media marketing arsenal.
What is Facebook Advertising?
Simply put, Facebook ads are paid, targeted messages that your business can put out on the social media platform to reach your ideal customers. A Facebook advertising campaign can be optimised to target people based on their gender, location, behaviour, interests, online habits and many other factors. You can go as broad or as specific in your targeting as you'd like.
Facebook ads can also be adjusted to your budget and your goals.  For example, you can set out an overall amount you would like to spend, as well as a daily budget and you can even select what user actions you would like to be billed for (i.e. clicks, views, comments).
Facebook advertising comes in many shapes and sizes, including photos, videos, collections, stories, carousels, slideshows and even interactive playable ads. There really is something for everyone.
Why Use Facebook Advertising?
With 38.9 million Facebook users in the UK at the start of 2022, the potential reach opportunity that the platform gives your business is undeniable. Facebook is also a powerful advertising tool as it allows you to reach an already-interested audience that is more likely to convert.
Check out the top 10 benefits of using Facebook ads: 
Target only your ideal audience
Block audiences you don't want to see your add
Adjust the Facebook ad to match your business goals
Design a low-cost advertising campaign
Set up and modify your ads with ease
Enjoy a great choice of ad types and formats
Achieve excellent results fast
Get all the data you need to optimise your campaign
See what works best with A/B testing
Connect with people who are already interested in your product through remarketing
As there are over 10 million advertisers actively using the platform, building the skills needed to create a targeted Facebook advertising campaign is key to getting a great return on your investment (ROI).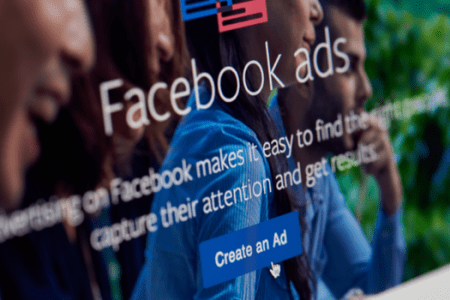 Who Should Make Use of Facebook Advertising?
Although the most appropriate answer to the question is a resounding "everyone", there are certain businesses and enterprises that could make more use of the platform, depending on the industry and product or service to be sold. Find out who can make the most of Facebook advertising below:
Small Purchases or Long-Term Sales Cycles
Though exposure of your business via Facebook advertising is useful in establishing your brand and increasing sign-ups, your business will only thrive when it converts those leads into sales.
Businesses that incentivise smaller purchases – through daily deals or promotions – and subscription-based businesses can benefit greatly from advertising on Facebook, as they can build a level of trust amongst the market, whilst not requiring much investment from the customer.
Low-Friction Conversions
Companies that rely on little-to-no initial commitment from the user – low-friction conversions – can also see a great return on investment from Facebook ads. Usually, when the customer sees a product or service which resonates with them, they'll be happy to sign up with an email address to learn more.
A long-form route to sales conversion, convincing a customer to sign up to your website or newsletter can open doors to upsell products and services later on through other channels, such as email marketing.
How do Facebook Ads Work?
Whether your goals are to attract more visitors to your website, promote a new product or service, or simply connect with a wider audience to improve your brand awareness, Facebook ads help you target the right people. Typically, you will cultivate audiences based on a combination of criteria and characteristics, such as demographics, location and overall profile content of the user.
Once you create your ad and it is ready to be displayed to the world, you may either allocate your budget towards click-through rate or per 1000 impressions. Wondering what those are? Not to worry – here's a little bit of an introduction to those key terms used by Facebook advertisers:
Click-Through Rate (CTR)– This refers to the number of people who have clicked on your Facebook ad after seeing it. It's one of the best KPIs (key performance indicators) to measure when analysing the success of your paid ads
Impressions – This shows you how many people have seen your ad, regardless of whether they have clicked on it or not. It gives you a good indication of the number of unique users you have reached with your current targeting settings
Facebook ads are a reliable tool for getting more exposure online but the ultimate goal should always be to drive traffic directly to your website or storefront. Don't be afraid to experiment with your Facebook advertising and use the data to optimise your campaign – that's the route to achieving better sales and conversions.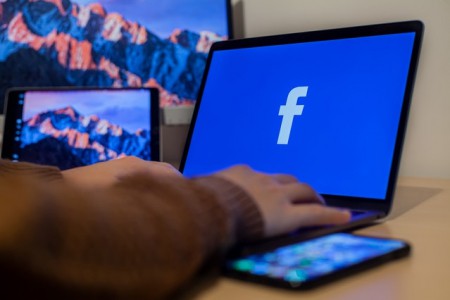 Seven Common Types of Facebook Ads
As technology advances, Facebook ads will reinvent themselves and bring additional formats to its service. We will take a look at some of the most common:
1. Image Advertising
Simple enough, image-based ads look like typical Facebook posts with a promotional image attached to give them more richness and get more eyeballs on your product
For a platform such as Facebook – which primarily relies on scrolling – creating an engaging, worthwhile image ad can be enough to grab the attention of the user. Of course, a splash of colour, a catchy slogan and a dash of humour can go a long way too.
2. Poll Ads
Poll ads are used to target mobile users only. This interactive advertising strategy is useful when your goal is higher engagement: lots of people like voicing their opinions when asked, and a poll gives them a way to do it.
You can add a poll option to a video or image ad to get better engagement and conversions, ideally boosting your post through relevancy.
3. Video Advertising
These will usually appear in Stories or the News Feed when they are of short duration: when in long-form, videos will appear as in-stream ads. In-stream ads are short ads that play before, during or after non-promotional video content you've shared on Facebook.
Video advertising is useful as it can be made more personable and entertaining while providing a unique opportunity to demonstrate your product in action. It's important to note that video ads don't necessarily require big budgets; it can be a simple GIF, animation or meme to create that instant wow factor.
4. Instant Experience Advertisements
Formerly known as Canvas, Instant Experience ads are full-screen, interactive advertisements designed to capture the attention of your audience. A simple tap on your otherwise unassuming ad will open a full-screen experience that can be fully customised.
Increasing engagement amongst mobile users, instant experience ads on Facebook boast a super-fast loading speed, on average, 15 times faster than a mobile website alternative.
5. Slideshow Ads
Providing the same eye-catching draw of video ads but with far less data draw, slideshow ads allow you to create short-form video clips from your existing collection of promotional materials such as photos, videos and text.
Short, snappy and undemanding, they are useful for attracting the attention of those who are on the go or have slower internet speeds.
6. Carousel Ads
Using up to 10 images or videos, carousel ads are useful in showcasing a small catalogue of your products, or the various benefits of one, casually creating an interconnected landscape image or piece of content.
Each segment of the panoramic carousel image will have its own link to your website, storefront or relevant sales page.
7. Lead Ads
Ideal for trial sign-ups, newsletter subscriptions or requests for more information, lead ads are only available on mobile devices due to the nature of aiming to provide your business with contact details and leads to follow up on.
This type of Facebook advertising is a great lead-generation tool for businesses that offer high-value services which are considered less impulsive, such as cosmetic procedures, insurance and automotive test drives.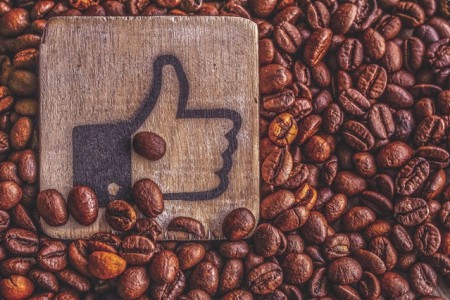 Seven Key Steps to Advertising on Facebook
Ready to give Facebook advertising a try? Get your first campaign live in just seven easy steps.
1. Name and Direct the Campaign
Create a name for your ad campaign and determine whether the advertisement fits certain categories or niches.
2. Determine the Objectives of Your Campaign 
When getting started with a new Facebook advertising campaign, Facebook will offer 11 marketing objectives relating to your new campaign:
App Installation: Prompt people to install your application
Brand Awareness: Market your business to new audiences
Conversions: Get people to visit your website, subscribe to a newsletter or buy a product
Engagement: Attract a wider audience to increase followers, post engagement & conversions
Lead Generation: Encourage prospects to request further information or share their contact details
Messages: Engage directly with prospective customers via Facebook Messenger
Reach: Reach a broader audience
Traffic: Increase traffic to a specific location, channel or advertising/sales
Video Views: Promote your video content to generate more views
3. Establish Your Budget and Timeframe
Specify the amount of money you are willing to spend on your Facebook advertising campaign by either allocating a daily or lifetime budget.
You may also determine the duration of your ad campaign, start and end dates and whether you wish for it to go live immediately or schedule it for a future date.
4. Target an Audience
You can also hone in on various audiences dependent on location, age, language and gender. Your audience size indicator will differ depending on the criteria you include or exclude, so pay attention to this as it demonstrates the potential reach of your campaign.
Consider using more intensive audience targeting strategies such as:
Connections: You may target or exclude individuals who may have connected with your business via Facebook, your app or attended any events run by you before
Detailed Targeting: Using detailed targeting strategies enables you to include or exclude individuals based on interests, demographics or certain behaviours
5. Facebook Advertising Placement
Though you may select Automatic Placement of ads, you can go into more depth and select ad placements yourself. Variables to consider include device type, operating system, social media platform and page location.
6. Block Unwanted Content 
Be sure to establish the boundaries as to the types of content you do not wish to associate with your brand. For example, to prevent your ad from being shown alongside sensitive or explicit content, politics, and other controversial topics you can utilise block lists to exclude specific content creators, websites, videos and posts.
7. Finalise Your Facebook Ad
Once you have all of your content and digital materials finalised, you can begin creating your Facebook ad by selecting the appropriate ad format and inputting any necessary information and media. Once you are confident that you have finalised your Facebook ad, be sure to preview it to determine whether it is a good fit for your brand and all of the placements you have specified.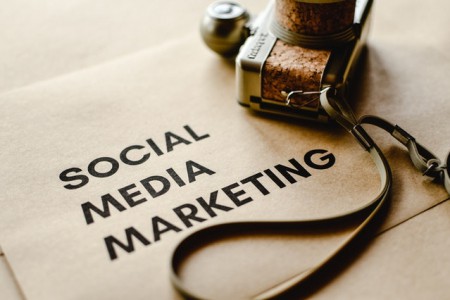 Expand Your Reach With Flamingo Marketing Strategies
Billions of people worldwide use social media and any business would be wise to incorporate social media marketing as part of their outreach strategy, particularly the powerful tools of Facebook advertising.
Even though you won't convert every potential customer, social media marketing can increase your sales potential dramatically. With Flamingo Marketing Strategies, your business can command attention and be a 'flamingo in a flock of pigeons' as we help you reach wider audiences and get noticed amongst increasingly competitive and overcrowded markets.
If you wish to discuss your next Facebook advertising campaign with a team of industry experts, please give Flamingo Marketing Strategies a call today.