Whether you are a business owner or you are responsible for building the sales strategy for an organisation, you will have probably come across the term lead generation. Leads are crucial to the sales process and incorporating effective lead generation into your business's marketing strategy will support your business's sales, in turn allowing your brand to go from strength to strength. To help you get started with lead generation, we've put together a handy guide covering everything you need to know about leads. Read along to find out more.
What is a Lead?
A lead is any person who shows interest in your brand's products or services, filling in a web form allowing you to capture their contact information. Rather than responding to a cold caller, genuine leads tend to be people who have opened and responded to direct communication, often those offering a trial subscription or offer.  Leads are crucial to all businesses, regardless of their sector. Without them, a brand will struggle to grow and expand, enabling them to scale up its operations. After all, a lead is needed to transition visitors into customers. These leads can then be categorised, allowing brands to identify where their interest is coming from and the likelihood of their interest converting into sales.
Marketing Qualified Lead
Marketing Qualified Leads (MQLs) are often people who have interacted with your marketing efforts but are not quite ready to commit this interest to a sales enquiry. It is too early in the process to consider an MQL lead as a guaranteed SAL (sales accepted lead). Instead, MQLs are those people who respond well to lead nurturing. Initially, they may visit a landing page and complete a form for an offer of subscription.
Sales Qualified Lead
Sales Qualified Leads (SQLs) are leads which show more promise of making a purchase; but, currently, these people may have more questions about your company/brand that need addressing first. People who take the time to complete contact forms about a product or service should be nurtured by your sales team. As these leads are already qualified, the chance of conversion to a SAL is much more likely. Aligning your marketing and sales efforts will result in an increase in lead generation as well as converted SQLs.
Product Qualified Lead
To help identify those people who have experienced or previously used your product and are now showing interest in paying consumers, they can be referred to as Product Qualified Leads (PQLs). PQLs are more common for brands that offer free trials of products or free limited versions of their wider product. By teaming up with your sales team it is possible to nurture these leads, encouraging them to inquire and explore paid features.
Service Qualified Lead
Service Qualified Leads (confusingly, also abbreviated to SQLs) refer to people who have expressed an interest to your service team about becoming a paying customer. This would include people who have contacted the customer service department regarding upgrades or additional paid extras. To convert this lead, your service department will need to refer the customer to the appropriate member of your sales team.
Sales Accepted Lead
Sales Accepted Leads (SAL) are MQLs, PQLs and either SQLs that successfully move potential customers along to your sales team. SALs have shown enough interest in your brand's products or services to be worth pursuing by Sales. It is at this point that your sales process can begin, with the aim of securing a financial commitment.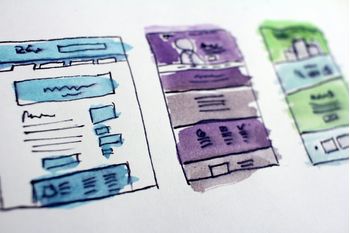 So, What Is Lead Generation?
Therefore, lead generation is a company/brand's efforts to increase the amount of consumer interest they receive, with the aim of converting this interest into a sale. Put very simply, increasing the number of leads your business receives, has the potential to increase the number of sales you make. How businesses increase the number of leads is through lead generation.
Once someone has shown a direct interest in your business, with some nurturing it is possible to encourage them to make the transition from potential customer to a consumer. This can be achieved through a number of different strategies, and it is advisable to implement multiple to guarantee the most successful lead generation.
Lead generation can be divided into three sub-categories: Inbound Marketing, Outbound Marketing, and Sales and Marketing Alignment. The aim of these three branches is to ensure brands can target leads across all stages of the buying cycle.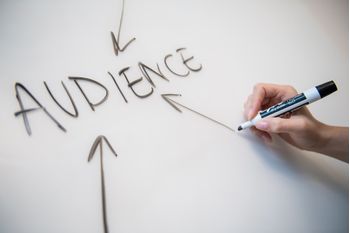 Inbound Marketing
The first lead generation strategy is inbound marketing. Often sub-categorised into two, this approach is best understood as generating interest in your brand through content creation and promotions. Content creation focuses on offering answers to specific questions and searches, with the aim of enticing more leads to visit your website.
This marketing strategy pushes the creation of blogs, video content, eBooks and guides, using organic SEO to appear high up on the SERP (search engine results page).
Another method is using content promotion, improving how many potential customers view your content. For example, through PPC (pay-per-click) advertising, Facebook Ads and social media posts, your content can be promoted to more suitable leads, in the attempt to achieve a higher conversion rate.
Outbound Marketing
With the rise of the internet, some areas of outbound marketing are becoming less popular. However, certain methods can still be a useful tool in generating leads, especially when combined with other inbound marketing techniques.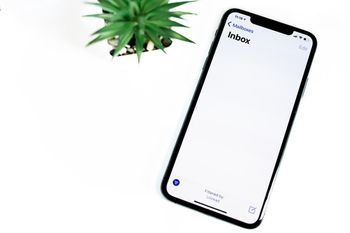 Outbound marketing can be an effective way to target particular opportunities. Methods include Email Marketing, Event Marketing, Display Ads and Content Syndication. For example, emails are an easy way to streamline your communication, from sending new content and information about upcoming events to generally keeping in touch and sharing discounts. Email Marketing is a great way to ensure your content reaches your potential leads.
Sales and Marketing Alignment
The last of these branches is Sales and Marketing Alignment. For any brand looking to improve its lead generation strategy, aligning your marketing methods with your sales is crucial. While good marketing should generally increase traffic to your website, there is no guarantee these leads will purchase your products or services.
By linking sales into the process, through methods such as social selling, linking in outbound email marketing and networking, it is possible to see an increase in the number of sales. However, pushing a lead for a sale too early in the process can have the opposite effect. This is where Lead Qualification and Filtering come into play.
Customer demographics and behaviours are a good indicator of whether or not a lead is ready to be passed onto the sales team. You can filter some leads out from strategies such as Demographic Targeting, as unqualified leads will waste your time, money and resources. Customer Relationship Management (CRM) Software can help brands track their leads, evaluate the likelihood of conversion and help to decide when they should be passed to sales.
Lead Qualification: Lead Generation And ROI
When it comes to ROI and lead generation, a successful lead generation strategy will take into consideration that different leads require different sales funnels. To achieve the maximum ROI, a brand must incorporate multiple funnels into their process, giving some leads more time to consider their options and come round to your product or service. We cannot stress enough that if you push every lead towards a sale from the off, you will discourage a sale.
The Process Of Lead Generation
There are many different ways a company can generate leads. However, when a lead generation strategy is built around inbound marketing, there is a basic step-by-step model to follow.
A person discovers your brand through one of your marketing channels, such as a blog article, video campaign, social media page or the website's homepage.
They interact with your CTA, this can be a button, message or image that asks them to take action.
The CTA will link to a landing page. Landing pages are web pages which are purely designed to capture lead information (personal details) and exchange an offer, subscription or ebook/information guide in return.
Once on this landing page, the visitor will complete this exchange, inputting their personal contact information.
Once you have received a marketing lead, you must then assess how far along the sales process they are and how much nurturing they require. Outbound marketing, email communications, in particular, will allow you to assess their level of interest.
Implementing And Optimising Your Lead Generation Program
Your business can implement and optimise a lead generation strategy in five simple steps.
Step 1: What Makes A Good Lead?
Your first step is to decide what is a good lead for your brand. Each business will have its own wish list when it comes to its ideal customers, understanding their characteristics will allow you to find quality leads.
Step 2: Align Sales And Marketing
Once these have been identified, you then need to ensure sales and marketing are working together. Not only to filter out these preferred customers but also when these leads are moved towards your sales team. In essence, which leads are Marketing Qualified Leads and which are Sales Qualified Leads. When implemented successfully, this step in the process is seamless.
Step 3: Identify Your Methods
This step is where you decide on which inbound and outbound marketing methods will best deliver Step 1 and Step 2. Do you need to focus your efforts on creating blog articles? Or do your current blogs need SEO optimisation? Sometimes it helps to build these methods into a roadmap so there is a clear direction of where your efforts are going and how they will support your lead generation.
Step 4: Nurture Your Leads
Once your marketing methods are in place, it is time to assess the leads that are coming in. Where do they feature in your marketing funnel? It is easy for brands to entice top-of-funnel (TOFU) leads; but, these are furthest away from making a sale. It is recommended that businesses invest their efforts into middle-of-funnel (MOFU) leads. These people are often impressed and interested in your brand, and they only require a little more nurturing to encourage them to take the leap.
This step can also be referred to as lead scoring. Lead scoring allows businesses to rank their leads, deciding whether they are likely to result in a sale. The score is determined by both demographic and behavioural measures. When a lead hits a certain score, it can be moved along to the sales team for further analysis.
Step 5: Evaluation And Optimisation
When your lead generation strategy has been implemented, the final repeated step is to evaluate and optimise where necessary. The more you know about the leads your efforts are generating, the more you can do to improve your strategy.
The Importance Of Lead Generation For Your Brand
The importance of lead generation is paramount to your brand's growth, profitability and success. While it is extremely possible for your business to organically attract leads with minimal interjection, these will not sustain your business in the long term. Your business aims to provide a product or service for an intended audience and lead generation strategies help to reach these people. By enticing the right people to your website and products, the chances of them converting to sales-qualified leads significantly increase.
Quite simply, with the right people visiting your website and interacting with your content, it is more likely for you to generate more sales. And, of course, more sales help to secure your business's future and progression.
Lead Generation Can Solve Common Problems
Lead generation strategies allow businesses to tailor their search for new customers, filtering out those who are furthest removed from their intended audience. By putting a program in place, it is possible to streamline your marketing, improve your sales conversions and save your time, money and effort advertising in the wrong places.
In fact, by implementing a lead generation strategy, your brand can look to solve some common problems surrounding potential leads. For those who are just starting out, rapid lead generation is needed to get your business off the ground. With a lead generation program in place, your business will be able to quickly build new relationships by promoting your brand in the right places. With more brand awareness and more website traffic, it is possible to see an increase in sales. If you consider your target audience's concerns and include these 'pain points' in your marketing content, you will be able to locate high-quality leads.
Moreover, your strategy can also be enhanced by taking into account that approximately 96% of website visitors will not be ready to buy. By putting methods in place that enable your leads to be nurtured before they are passed onto your sales team, your business is more likely to see the benefit. Without a lead generation strategy that understands generating leads is only half the battle, you are likely to lose potential customers here. Once leads have been generated, they need to be guided towards your sales team at the right time.
Having a strategy in place also allows a brand to be able to quantify its efforts, demonstrating a clear ROI (return on investment). With a plan and projections mapped out, the marketing methods that your lead generation strategy incorporates can be evaluated, allowing for regular updates and improvements. Without a strategy, it is difficult to determine where your business's problems are coming from if there was ever a drop in sales.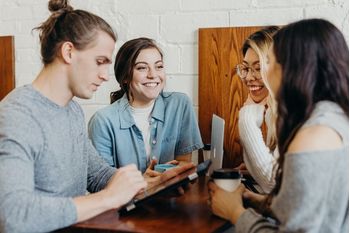 The History of Lead Generation
Lead generation has come a long way from the days of purchasing contact details and cold calling people in the hope they bite. Often associated with scams and unlawful dealings, technology has enabled lead generation to be carried out in a much more appropriate manner.
It is now possible to generate leads using specific criteria, funnelled by demographic information. Brands can now collect the personal information of interested parties through above-board web forms, allowing people to choose to be contacted. This contact book can then be filtered again using marketing methods, funnelling the possible lead into the right approach for them.
Lead Generation In Our Digital World
Without digital channels allowing inbound and outbound marketing to come together, optimised lead generation would not be possible. The development of the internet has significantly revolutionised how businesses can attract and nurture suitable leads. Ultimately, leading to greater success in acquiring new customers.
With information readily available online, potential customers no longer wish to be contacted by businesses trying to promote their products and services. While some outbound marketing strategies are still beneficial, a brand's attention must turn to ways to increase their internet presence, coming up in SERPs for all relatable searches by improving their inbound marketing.
Improving Your Lead Generation
Unfortunately, implementing a lead generation strategy will not guarantee quality leads. If your business is struggling to see the benefit from your lead generation efforts, there may be other areas in need of improvement.
A basis of lead generation is high-quality content. Without it, leads that do visit your website may leave before reaching your CTA. Improving your blog's tones and style, while understanding CTA placement, can help retain potential leads on your content. Another key aspect to the success of lead generation strategies is the lead form. Are you asking for too much information? Or, is your form too wordy and complex? Experimentation with different capture forms is always recommended.
Still struggling with your brand's Lead Generation, or you would like some support with your Digital Marketing Strategy? Contact the Flamingo Marketing Strategies team today. We are dedicated to helping your brand stand out and get the attention it deserves, as we always say be a flamingo in a flock of pigeons.