Whether you're an accountancy firm, a business coach, or you work in customer care, you never want there to be a barrier between you and your clients.
Stop hiding behind your business!
As a corporate business, you might feel like there are certain expectations on how you present yourself. This can result in many companies shying away from making their unique personality part of their brand. The truth is, by doing this you're only creating distance between you and your target audience and missing the obvious…
People buy from people!
If you're offering a professional service, you could be having a daily impact on people's lives. Financial advice, accountancy support, marketing support — these are big decisions and long-term commitments; your customers want to feel like people and not just numbers.
That's why it's so valuable to bring your own people and personality into your communication as a business. When you and your team are seen throughout your marketing, potential clients are able to see who they'd be working with, get a glimpse into your process, and imagine themselves being a part of it. All relationships are built on trust, openness and honesty.
So, let's look at ways you can stand out from the crowd with branding and communication that better represents your business.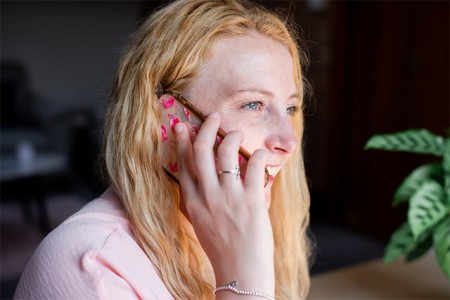 It's all about having brand photography
Are you guilty of using stock photography all over your website and social channels? Or using low-quality team photos that are inconsistent with your brand guidelines? These are important things to keep in mind when developing your brand.
If you read this and you know you're guilty of not having your personality shine through enough, we can help you. To avoid the mistakes mentioned above, it's time to consider investing in great brand photography. You need professional images that represent your business visually and fit in with your brand identity through the use of colours, tone, props, setting and more.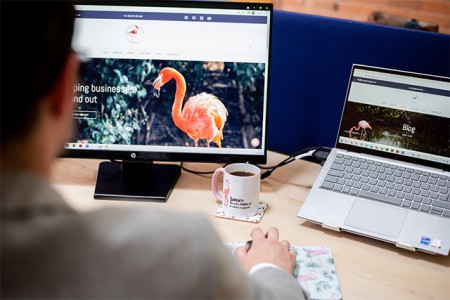 Still need some convincing?
Photography increases engagement! You must have noticed it when scrolling on your feed. Content that uses images or videos gets way more engagement than text-only posts. To achieve this for your own business, you need good high-quality, on-brand images.
Consistency is key. Having your logo, fonts and colours all set out may be one thing, but if your photography doesn't match, you're missing a trick. In the long run, it's also going to be challenging, not to mention time-consuming to keep finding stock images that convey your brand message, that truly reflect your brand.
Brand photography creates a fabulous first impression. People form a first impression in just 50 milliseconds, so everything you share needs to wow your viewers in the blink of an eye — and brand photography is a simple and effective way to achieve that!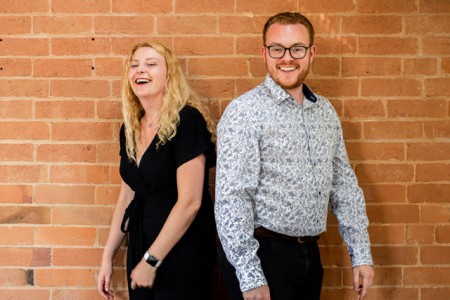 Here's where we come in!
Heather has just joined our growing team as our Digital Marketing Executive, but she's also a talented photographer and videographer. We're really excited to have this new resource in-house but we don't just want to keep her skills to ourselves, so we're now offering professional photography as a service to all our clients. We can capture your business's unique identity in just a few hours with your team, giving you photo and video content to use for months or even years to come.
This will help humanise your brand, making you more relatable to your customers, and saving you the headache of scrolling through Google Images every time you want to post something online.
Get in touch with us and we'll tailor a photography package to your needs.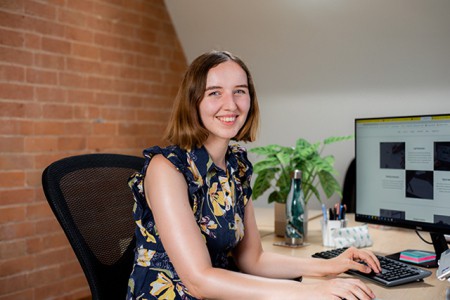 Camera shy? No worries! We had our own team photos taken here at Flamingo Marketing Strategies Ltd. last week. From one non-supermodel business owner to another, I can assure you that it's doable, not as scary as you think, and totally worth it! The photos throughout this article are just a small selection of our pictures. The biggest challenge I had was controlling my hair when it was 30 degrees outside…the rest was a walk in the park!
Give us a call on 01926 350040 to discuss our photo packages and start adding more personality to your brand today.