To TikTok or not to TikTok?
That's the question that thousands of businesses are now considering. And it's hardly surprising when you look at some of the latest TikTok statistics.
In terms of consumer spending, TikTok is the second-highest performing app in the world (Source: Hootsuite)
As of August 2020, TikTok had been downloaded two billion times (Source: Court Filings)
UK TikTok users spend 69 minutes on the app every day (Source: TechCrunch)
TikTok marks a new era of social media, with a fresh wave of content creators and companies trying to grow their audience, produce viral-worthy material and endorse products. Yet, despite these promising facts, does it mean this hip, dance-crazy app is right for your business? In this blog, we weigh up the pros and cons of TikTok for business to help you decide before investing heavily in another social media channel.

The pros and cons of Tiktok for Business
Let's look at the pros of TikTok for business
Even with very few followers, TikTok enables businesses to create, edit and share posts that have the potential to receive millions of views. How? Because TikTok users spend most of their time on the app's "for you" page. This displays content that the channel believes is best suited to the viewer, regardless of the creator. Similar to Instagram's discover section. So, if engagement is high and users watch to the end of the video and hit the "like button", your content will then be shared with more users. It doesn't take a lot for it to spread like wildfire. To fan the flames, showcase your brand's personality with creative and fun videos. This approach helps to build genuine connections with possible customers. Inspiration for developing such videos is easy to find on TikTok. There are key trends to follow that can provide the unique content opportunities you crave. These include:
Skits
Lip-sync battles
Memes
Dare challenges
Transformation videos
Reaction videos
Just don't be afraid to try something new. Highly polished content is for Instagram. TikTok isn't centred around aesthetic visuals, it's mostly about connecting with people's emotions and helping them find their smiles. Like most other social channels, you can track views, followers, likes and better promote your account via TikTok Pro Insights. So, you can provide thorough progress reports every month to key stakeholders, managers and other employees. Other notable benefits of using TikTok for your business include:
TikTok Live – If your business has over 1,000 followers, you can go live, to stay in close contact with your followers. Just make sure you plan an interesting session
TikTok Ads – From brand takeovers to hashtag challenges, there are numerous innovative advertising opportunities on the app. Targeting, insight and management tools are also available to improve chances for success
Hashtag Challenges – Businesses can set hashtag challenges or take part in others. This strategy will increase your chances of creating trending content, as potential customers will quickly follow popular hashtags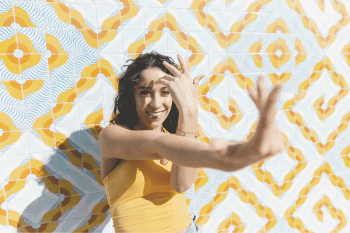 The cons of Tiktok for business
TikTok isn't everyone's cup of tea. Ultimately, it all depends on your audience. After all, the main reason why we market our businesses in the first place is to generate leads and build a profitable, renowned brand. If you're looking to present a fun, vibrant brand image to help bring in the younger masses, TikTok for business is a no brainer. However, if you're looking to land big financial corporate deals, you may want to save face and stick to other trending forms of content marketing. Although it's worth noting that social media platforms always evolve. When Instagram started taking off, its core audience was made up of teens and young adults. Fast forward a decade and the audience has diversified, with older generations and millions of businesses using it every day. The price of advertising is another deterrent. To make your presence felt, you may need to experiment with budgets and apply further resources to find your niche. One effective strategy is to partner with influencers and piggyback off their fame. Another disadvantage of the app lies within its analytics features. While you can track basic metrics with ease, TikTok analytics doesn't offer the same granularity as other social media offerings. For example, TikTok only displays certain organic data for 28 days. So, you'll either need to kick it old school and track the data on a spreadsheet or invest in popular social media management platforms. But again, business TikTok is still in its infancy. When LinkedIn first started to become popular in the UK in 2015, the analytics features on both organic company pages and their paid ad services were a mere shadow of what you see today.
How to use TikTok for business?
If you think TikTok is a good choice for your business, don't tip your toe in and out of the water again. Instead, invest properly in creating a consistent brand image that people can connect with. There's no value in TikTok for business when you simply do things because you should. Invest, learn and adapt. To do this properly, you must embrace the innovative features, test different filters, take part in challenges and immerse yourself in the latest TikTok trends. If your brand is feeling particularly adventurous, there are other opportunities for fun, including TikTok Duets. Here's a great example from Puma, who encouraged users to recreate their logo.
In this example, Puma partnered with barista and influencer, Leo Gonzalez. This post is a perfect example of how to draw more eyes to your content.
Other ways to increase TikTok views include:
Incorporating a trending song
Keeping videos concise
Following trends
Using hashtags
Collaborating/creating videos with followers
The key is to focus on quantity and quality. Sporadic posting will only make you yesterday's news in the space of an hour. Stay relevant, post often, and have some fun!
Is TikTok for business free?
Both the TikTok Pro app and TikTok for business are completely free. Yet, as you know, all advertising does come with a price tag. However, the good news is that the paid opportunities are interesting, unique and can help your brand make a real impression.
Brand Takeovers – With a takeover, a brand's advert will play as soon as a user enters the app. Users will not see other adverts all day, meaning no competitors can steal your thunder
Top View Adverts – Brands can position themselves at the top of the "for you" page, drawing more eyes onto their videos. Their advert will appear three seconds into the user's experience to avoid bombarding them right away
Sponsored Hashtag Challenges – Brands can set challenges for users, who then complete them and share their videos. TikTok can advertise your challenge at a price, encouraging people to take part. There's also the more expensive Hashtag Plus Challenge, which provides a space for users who take part to shop for your products within the app
Now for the sting in the tail, these can be expensive. Very expensive. According to AdWeek, Hashtag Challenges alone can cost brands $100,000+. In addition, TikTok advocates for a further $100,000-$200,000 in ad spend to promote the challenge. With this being the case, you may want to stick to cheaper, native ads and SEO to optimise video performance.
Is TikTok good for business? (The verdict)
It turns out "TikTok" is much more than a great Kesha song and the noise that a clock makes. The channel has the potential to transform your business's social strategy and brand image. But only if you're willing to embrace the chaos and commit to making it a success. So, are you ready to grab the TikTok bull by the horns? Here at Flamingo Marketing Strategies, we're experts at developing social strategies for businesses of all shapes and sizes. To discover how we can help your business strut its way into the TikTok world and turn it into a profitable channel, get in touch.   ____
About us Flamingo Marketing Strategies Ltd is a marketing agency in Leamington Spa. We work with small to medium-sized businesses, creating bespoke marketing ideas for B2B and B2C. If you are targeting a local audience, we won't work with any other companies from the same industry within an agreed mileage radius. If you're targeting a national or international audience, we won't work with any other companies from the same industry at all. Our job is to make sure we position YOU as the flamingo of your marketplace.