The first email was sent back in 1971, and boy it's progressed as a medium since then! In fact, 86% of marketers say email is a vital part of their multi-channel marketing strategy and it's estimated that for every £1 spent on email marketing, it returns £35.41 through retail sales.
Like a fine wine, email marketing has evolved and improved. It draws on creative techniques to keep it relevant in the ever-changing digital marketing landscape.
Get it right, and email is an incredibly effective source for driving purchasing sales. But get it wrong, and you could waste a lot of time and resources. To maximise success, you need to analyse your industry and know what makes people tick – starting with these email marketing statistics.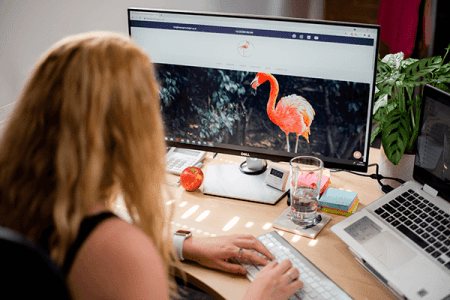 Latest email marketing conversion statistics – how do yours compare?
In 2021, the average email conversion rate was 1.22%. That is just over one sale per 100 emails sent
The top 25% see a 5.31% conversion rate
The top 10% see an 11.45% conversion
The average person receives 121 emails daily
From these figures, you can see the range in quality for conversion rates. The bottom of the pile will be making a conversion rate of barely 1%, while the top over 11%.
So, what are these top email marketing campaigns doing to be so successful?
Here are some surprising email marketing statistics that could be impacting click-through rates and conversions.
Boom! Personalising your email subject lines with a call to action appears to be a clear winner. Further research suggests that 50% of companies believe they increase customer interaction within email through personalisation.
Like it or not, personalisation is coming up trumps. Rightly or wrongly, the things we are exposed to online are being tailored specifically for us.
How to increase email click-through rates and conversions?
Let's get personal. Knowing your customer is integral to getting their attention. Being neutral simply is not enough anymore.
Use data, market research, and target audience strategy to determine personalisation and calls to action.
Things like including their name in the subject line, sending targeted emails based on their interests and peppering their name in the email body content can show your audience that you value them.
Although they can appear unprofessional and a bit silly at times, emojis are becoming more popular, even from a marketing and business perspective.
So by not using them, you could be missing a trick.
How to increase email click-through rates and conversions?
Again, it goes back to personalisation and first knowing your target demographic. Emojis are not for everyone. Research so far shows younger generations appreciate them more. So, don't just splurge out as many emojis as you can.
Keep it positive and spice things up. Valentine's Day-themed marketing can include roses and kissing lips, while deadline offers can include a clock to create urgency.
Another tip, emojis tend to work well at the end of subject lines.
Emojis can also help determine the identity of your brand and help build trust and association. If there's an emoji that directly links to your brand and appeals to your customer, use it at the beginning of the subject line. Then, every time you pop in their inbox, they'll instantly know who it is.
Once your audience has opened the email, use emojis to signpost the all-important call-to-action. For example:
? Book a free marketing strategy call with Emma ?
Enter the colour conundrum. Ever wonder how important colour is? Very!
On average, people will make up their minds about a product in 90 seconds. Translate that to email marketing, and we're talking split seconds. In that time, 62-90% of that judgment is based on colour.
Therefore, colour is hugely important!
How to increase email click-through rates and conversions?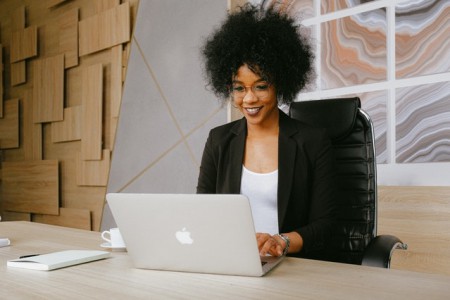 Know your colours. With millions to choose from, it can be difficult to know what one to go for. The top 5 colours for spending are burgundy, black, green, blue, and orange. Red is also a powerful colour that grabs people's attention. Each colour has fascinating psychological effects, so do some research.
Be wise and try not to use or overuse certain colours such as grey and brown.
Email is not only a useful early-stage content marketing tool but a successful method in the entire sales process. As a leading channel for securing and nurturing leads, and second place for converting them to sales, email newsletters are a potent powerhouse for conversions.
However, be mindful that newsletters can also be off-putting to someone. The open rate for emails with 'Newsletter' included in the subject line declined by 18.7%. 
How to increase email click-through rates and conversions?
Make sure you have more calls to action integrated into the content. If you want to showcase your content and direct readers onto your website, give them a chance to do so. A tiny link at the bottom is asking too much for people reading in a rush. Try to naturally incorporate links within the body content and add various CTA buttons.
Finally, don't make your newsletter all about your brand and how amazing you are. Target your reader and make it about them. The content must appeal. It's like meeting a new person, and all they do is talk about themselves. Boring!
Final thoughts
Email has dominated the marketing scene for years, and its influence continues to grow. Hopefully, this piece has helped you understand the psychology and principles of mastering this valuable channel. Now it's time to take action.
If you need a hand creating and delivering quality email marketing campaigns that convert, contact Flamingo Marketing Strategies. We can help your business become a "flamingo in a flock of pigeons" within the email marketing world.