Struggling to get your head around all the different marketing options? Here are five top tips for marketers to keep in mind when building their next strategy.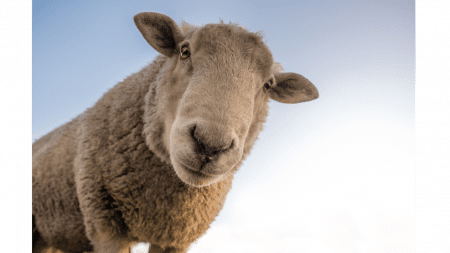 Look, we understand, the flock is safe, the flock is comfy, the flock is home, but you can flock off with that attitude right now as it isn't going to make you stand out in a crowded market!
Your business deserves more love and attention than to just copy what everyone else is doing. People are much more likely to see the red spot in a sea of green, than they are to see the green one.
'Going viral' is a great way to get your brands name out there, but it doesn't always translate to long-term sales, and you should always be thinking long-term.
When building a campaign, you should set out a clear goal and construct everything around that goal. With consistency and individuality, you can build a following and from that following, build a customer base.
A really easy way to give your brand some individuality is put a face to your business. Everyone is unique and people want to buy from people. That's why networking is so important.
It can be as simple as ditching the corporate speak in your social media posts, or if you've got multiple employees posting/replying to comments, encourage them to put their names after so people know who they're talking to. People remember these personal touches!
The main point here is that your business will have its own tone of voice, its own story and its own image. Therefore, keep that in mind whenever you write an email or create a social post.
Spending a bit of money to have some professional photos and videos taken, or a little extra time to write posts that educate and inspire (and don't just sell!) will go a long way in 2023.
So remember, don't be a sheep… be a Flamingo in a flock of pigeons! 🦩
Data, data, data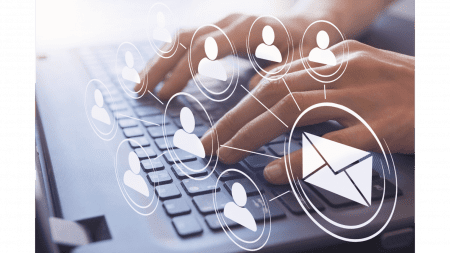 Data is the glue that holds everything together, you can build a campaign without it, but there won't be anyone there to see it.
Nearly every business owner we speak to has data saved in different places, from Excel sheets, to hidden in email threads. Some have them across multiple CRM systems and others have a pile of business cards on their desk they never got round to doing anything with. Sound familiar?
When we start working with a new client, the first thing we do is consolidate any data they have (some of which they don't even realise they do – such as LinkedIn contacts) and get it into one place so we can start talking to the right people, as quickly as possible.
We work closely with the client to segment the lists into customers and prospects. If you haven't already done this, make it a task for 2023. Once you know WHO you can market to, the marketing bit becomes A LOT easier.
Knowing as much about your customers as you can is not just a great way to keep them engaged in your business, but also a great way of identifying patterns in your current base and expanding outward.
As long as you have an email address for every customer (past or present), it's a smart idea to send out check-in emails, which can work wonderfully to keep your business in the mind of your customers and more importantly, show that you care.
This can be made even more personal the more details you have on your customers, a birthday message or a founding date for B2B businesses. You can create simple surveys to send to new clients to find out these facts about them. If you're a B2C business, you can use this info to send e-birthday messages with offers on your products! Who doesn't love a '£10 voucher as a Happy Birthday from us' message?!
Regarding getting new customers, did you know the average open rate of an email to prospect data is 20%. So, you'd need to send five of them to have any chance of one of them being seen.
It's time to get over your imposter syndrome and build an email marketing funnel that will engage with your database regularly. If you need a hand with this, let us know. Building email funnels is one of our favourite things to do for our clients.
Market, Message, Media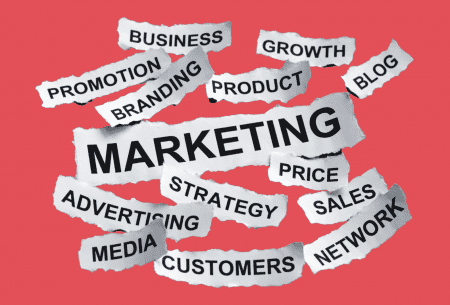 Data is huge, but squandering it can happen easily. Knowing your market isn't just the key to marketing, but to keeping a business going.
Who are you trying to engage with? What do you know about them? Do they know anything about you yet or is it a brand-new person who has never heard of you? How old are they? Where did you get their contact details from? These are all questions you should know the answers to because they determine how you're going to engage with them and what you're going to say.
After you've considered your market, next comes the message. This is where you decide how you're going to communicate with your potential customers.
If you're releasing a new product, are you going to show off certain features? Or go all in on how much better it is than your competition? If you're offering a service, will you focus on how much money you could save a client? Or how much easier your process is than your competitors?
Think about the language you choose to use. If you're talking to someone who is really savvy with what you offer, there's no need to simplify it! If you're selling to someone in their seventies, you wouldn't use the same tone and style as you would to someone in their twenties. That's why you start with your market, then talk to them in the most appropriate way.
Of course, a campaign can come from many angles, but having a central message with a clear goal will make it much easier for your potential customers to understand and much easier for you to build your campaign around that central message.
Now you've studied the market and have cracked the message you want to send them; you can move on to media.
Having the message is one thing but now you must decide where it's going to go, whether it's on social media, email, bus stops, magazines, or a hundred other options.
Often, the more unique your choice of media, the more the message stands out. Just last year, horror movie Smile hired actors to stand at baseball games wearing shirts with the name of the film on.
This made my night 😂😂😂 #SmileMovie pic.twitter.com/peQbyclDbC

— B Dub (@MontegaDubb) September 27, 2022
This sort of marketing works on a large scale, but for smaller business, something simple and unique can work really well to keep your business's name in mind for customers and clients.
We see the most success with personalised LinkedIn connections and nurture (nearly every client we work with loves our approach here – happy to talk it through on a call if it helps!)
We also love to create dreamlist style campaigns where we send lumpy mail to key people you want to get in front of. From stress balls, stationery, or even more unique items to get them to pick up the phone. Marketing doesn't just stop at emails and socials… there's a lot of ways to get noticed!
Let your customers sell for you!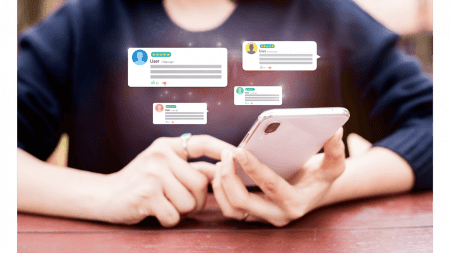 Customer reviews – whether they are on Google Business, Tripadvisor, Facebook or just dotted around your website, if you're not getting them, prospect customers will wonder why.
The quickest way to convince someone to give your product or service a go, is to let your customers sell for you.
Whether you have nice feedback buried in your email inbox, or random comments from happy customers on Facebook. It's time to put them in a place where they will actually get seen.
Sometimes it's even as simple as replying to the nice email you receive, re-writing it to include a bit more info then asking them to copy and paste it onto a Google Review for you. Share the review link with them and make it nice and easy.
Getting reviews on your Google Business account will also help more people find you online.
Our Financial Services client had a lovely booklet of nice emails and letters in their office, but nothing visible online. We created a SurveyMonkey campaign to go to existing clients, and within 3 weeks they had around 60 testimonials they could use across multiple channels.
If I lost you at Google Business, SurveyMonkey and sharing your review link, it might be a good idea to have a chat to a marketing expert because they are simple tools you can use to really get your business noticed in 2023.
The best part is, if you're working with a marketing company – they'll do this all for you!
Marketing can feel like a huge task, from analysis to strategy, copy to design, to photography and video, to social media, to data capture, to website design to SEO – there are more jobs for one marketer to do than can sometimes be in a whole team of people in different roles.
Here's the thing, you're not alone. There's no shame in looking for help and expecting someone to have all those skills is a big ask. Companies often make the mistake of hiring the cheapest most junior member of staff in marketing and expecting them to be able to do all of this… it's never going to work.
You don't need to do everything; you just need to do some things really well.
Search the internet for ideas, see what the rest of your industry is doing, speak with family and friends or even existing customers and clients. There are lots of different communities you can join that share marketing ideas for businesses and there are also hundreds of blogs online about different marketing approaches. Including this one!
Our promise to you for 2023 (because we admit, we've been a bit rubbish at writing blogs recently – our clients are keeping us very busy!) is to write at least one new blog a month to guide you with your marketing. So, make sure you're following us on LinkedIn, Facebook or Instagram to ensure you don't miss them!
As a massive thank you for reading our first blog of 2023, right to the end, our MD Emma Sansom would love to offer you 60 minutes of free advice, tailored to your business. To see if she can kick your 2023 marketing plans off the right way… book it here