I recently attended a one-day free course in Birmingham and one of the delegates asked the question, "is email marketing dead?"
I waited with bated breath whilst the speaker worked out what to say and to be honest I was disappointed with his answer as not only did he not answer her question, he said something that was even more confusing than a simple yes or no.
So I waited for the next break and I went to speak to the lady (whose name turned out to be Rachel) and attempted to give her a more substantial answer to her email marketing question. However, before I could, I needed to know what she actually does (which the speaker didn't even think to ask) but the truth is every company will have a different 'right approach' to take with their marketing depending on their target market.
To be blunt, you don't target 70-year old men with snapchat messages or an insta story (unless he's the hippest grandpa in town!)
Rachel's product range includes bespoke wired jewellery and personalised wired sculptures – she also designs beautiful murals and other decorative pieces for domestic and hospitality decor.
After finding out a little bit about her business I was able to give her the answer she was looking for.
When it comes to email marketing, the short answer is 'No, it isn't dead'.
However, you need to understand what you're trying to say and when it's beneficial to email your target audience over all the other forms of digital marketing that are taking over nowadays and discouraging people from building email databases.
The bottom line is – it is always beneficial to build an email database no matter what. If people are giving you their details, save them and utilise them because just like postal mail is 'exciting' nowadays, in 10 years' time an email might be a rarity so it's a good idea to prepare for that.
Also, let's take social posts and online marketing. Social media 75% of the time is just noise. If all you ever do is add to that noise and post your messages on social channels there's no guarantee your posts will be seen and your voice will be heard. You are also posting to all the same people, in all the same places as your competitors. Don't get me wrong there are some incredible entrepreneurs that build up million-pound businesses on social media alone.
However, I strongly believe if you build up a list of email addresses of people who are engaging with your content, you'll always be able to send them your latest success stories, new products and offers straight to their inbox without them having to scroll through noise and competition to find it.
So here are some questions and answers that might help you...
How do I build a database?

How do I send automated emails?

How do I even get people to sign up for emails from me?

How do I know what to write?

What about GDPR?
Let's tackle these one at a time.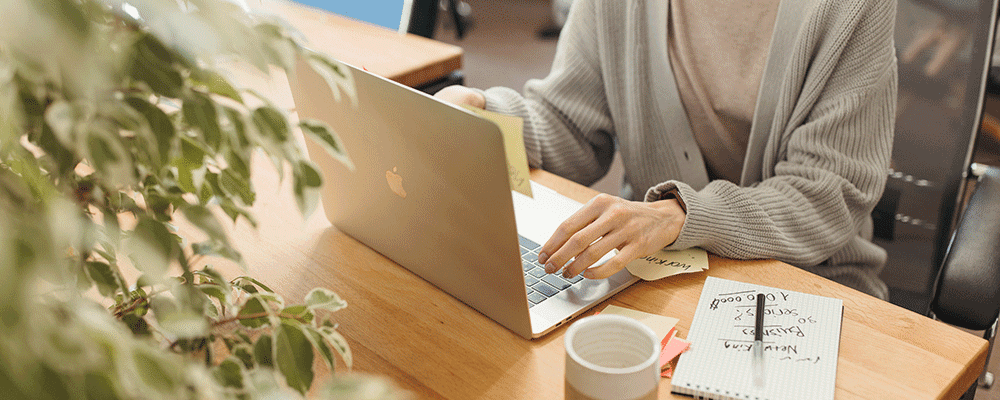 1. How do I build a database?
If you're starting out on building a list, an excel sheet will do the job. But if you're serious about building a list of subscribers to send stuff regularly to, your best bet is to get a proper CRM system.
Here's a link that shows you a number of different options but our chosen software is called InfusionSoft and it's been bringing us clients without fail, for four years now. 
If you want a copy of a standard database excel template, email info@flamingostrategies.co.uk with 'database template' in the subject and we'll send it over to you.
2. How do I send out automated emails?
People often get confused between the terminology 'email blast', 'automated emails' and 'autoresponders' – so let me clarify.
An email blast is when you blast a group of people the same message by using email merge fields and sending a one-off email at a specified time. Mailchimp is often used for this sort of approach.
'Automated emails' are the kind that are built into a campaign. The receivers are going on a journey and different actions may trigger off different messages based on how cold or warm the prospect is.
An 'autoresponder' is the automatic reply you get when you sign up to things. 'Hey Emma, thanks for downloading our guide on XYZ, if you need anything else click here etc'.
3. How do I even get people to sign up for emails from me?
This is not a 'one size fits all' kind of answer so your best bet is to book a strategy call with me and I'll give you some bespoke tips on the phone.
You can do that by clicking here.
But as an overview, things like 'how to' guides, writing content of value and asking for their data in exchange to read it, competitions and newsletters are good ways to collect data.
The strength of your marketing approach will determine how many people sign up and subscribe.
4. How do I know what to write?
My favourite question.
And the answer is less about you…and more about your customers (or prospects!)
Who are you targeting? What do they like? What are they interested in? What sort of information is likely to be useful to them?
And once you've worked that out, you'll know exactly what to write in your messages to your audience.
Let's take blogs for example. Often people wrongly assume that if you're a business owner writing blogs, it's a platform to sell and they write in a terrible salesy approach and all they ever do is sell sell sell.
What you need to remember is your blog is your diary. It's a place where you share your opinions, knowledge and experience and if people like who you are and what you have to say, they will naturally want to work with you anyway.
I appreciate writing doesn't come naturally to everyone so that's where you can work with marketing companies or copywriters to help, but as long as you can get something down on paper (or MSword because we don't often write with paper and ink any more) in a form of bullet points that could create a message of interest to your audience, you're 90% there.
At Flamingo Marketing Strategies, a marketing agency near Birmingham, we do offer a blog writing service you can enquire about here, but we prefer to inspire you to write great content by giving you the encouragement you need!
5. What about GDPR?
That dreaded question.
The truth is people take GDPR to mean different things.
The way I see it:
For people who sign up – as long as you have a tickbox saying that they give consent to be emailed, the data policy is on your website somewhere, and they can opt-out at any time – you're fine.
For people whose data you've sourced yourself – if there's a legitimate interest, as long as you give them an opportunity to opt-out from your emails and you immediately remove them – you're also okay. Different parts of Europe have a different opt-in requirement process but you can have a look at that here and it explains the legitimate interest approach in more detail.
You can of course use social media to spark up conversations that way because you'll be protected by the policies of LinkedIn, Facebook etc.
All I'd say is don't let GDPR put you off emailing your database. It was introduced to reduce nuisance calls and uninvited selling by protecting personal data – but if you're a business and you're working with other businesses who need or might need what you sell – go for it!
If any of the information covered above has triggered even more questions and you're looking for advice from a marketing agency, don't hesitate to contact us.