Welcome to our 
brand-new
 website! If this is your first time visiting since the launch last month, please do 
hav
e a 
look
around we'd love to hear your thoughts. 
So, the 'back to School' month has arrived! September is as much a new year for business owners, as it is for teachers and pupils. It's the perfect time to start afresh and plan for a successful lead up to Christmas. Is it time to review your services, audience and freshen up your website?  
Win a Website review in October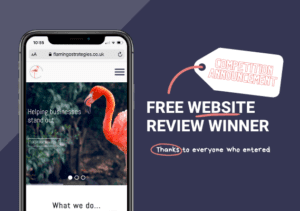 In the month of October, we are giving one lucky business the opportunity to have a complete website review (worth £500), free of charge. 
When was the last time you read the copy on your site? It can be tough to keep on top of website maintenance when your to-do list just doesn't seem to be getting any shorter! 
It's not just about having a website; it's about having a website that reflects what you do. When potential customers visit your site, it's often the first experience they have with your organisation. What does your website say about your business? 
Our website review will help evaluate where your website is currently at and offer those all-important pointers for giving your site the freshen up its craving. 
P.S. Closing date is 30th September, so if you're interested in entering be sure to do so before then! 
Marketing nurturing v sales sequencing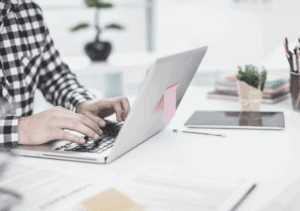 What is the difference and when should you use them?

 




 




When you have great content, the leads produce themselves, correct?
Not quite. Just as when forming your content marketing strategy, you will map content to buyer personas, you must take the same approach with mapping content based on a buyer's journey and use a fully comprehensive modern, digital sales approach where appropriate. 
But how do you know when marketing should be nurturing and when sales should be sequencing their way to a closed deal? 
Have a read of this blog to discover the difference between marketing nurturing and sales sequencing, and why you should use them both in your lead and demand generation. 
Pillar pages 
could be your secret weapon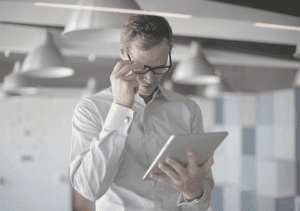 Modern marketing comes down to one thing – customer experience. 
If you keep your customers happy, they will come back and repurchase whatever goods or services they've had from you so far and may even add more into the mix. 
But how can you do this when seemingly even the blue oceans are becoming red, where the niches of the world are becoming commoditised. 
Inbound marketing, pillar and cluster content marketing specifically, is the key to standing out from the crowd, and indeed the secret of filling your pipeline with quality contacts. 
Click here to discover the truth behind pillar and cluster strategies, and their role in COVID-19 era marketing. 
As always, we are here to help
Here at Flamingo Marketing Strategies we work with B2B & B2C companies who want an ongoing strategy, and for us to become their virtual marketing team. 
We offer a free consultation call to talk through your business objectives and see how we can help you. 
Click here to schedule a call, or drop me an email to emma@flamingostrategies.co.uk 
Look forward to speaking with you soon, 
Emma