'I always thought marketing agencies rip you off'
There are definitely a large number of businesses who believe this to be true and I completely see why it's the case.
So many marketing companies try to be all things to all people, they are focused on giving you a cookie-cutter approach that promises to make you into a million pound plus business. They promise you the world and they charge ridiculous amounts of money a month and you're not even completely sure what it's covering.
Therefore yes, one might say that marketing agencies rip you off.
However, there are benefits of outsourcing your marketing to the experts and if you find the right marketing company, nothing listed above will happen and you'll be able to build a great relationship with a marketing expert who cares massively about making your business a success.
We all know that recruitment is one of the worst parts of growing your business. I interviewed every single one of my most recent team 2-3 times each and set a task/presentation to make sure I got the right people in the right roles. Many of you are probably reading this thinking 'I was only planning on doing one interview, three is a bit excessive' and it absolutely is, but it's necessary to make sure you make the right decisions because this isn't just your business that needs to be taken into consideration. Your culture, your team and your team's productivity can all be affected massively by one bad recruitment decision.
If you decide to outsource your marketing, this task is completely removed.
You don't need to worry about getting the right person for the right role, because the right marketing company will be telling you what you need and ensuring that they have all the right skill-sets in place to do the job. They will act as an extension of your team and even come into the office every now and again for meetings or to work from there with the rest of your team.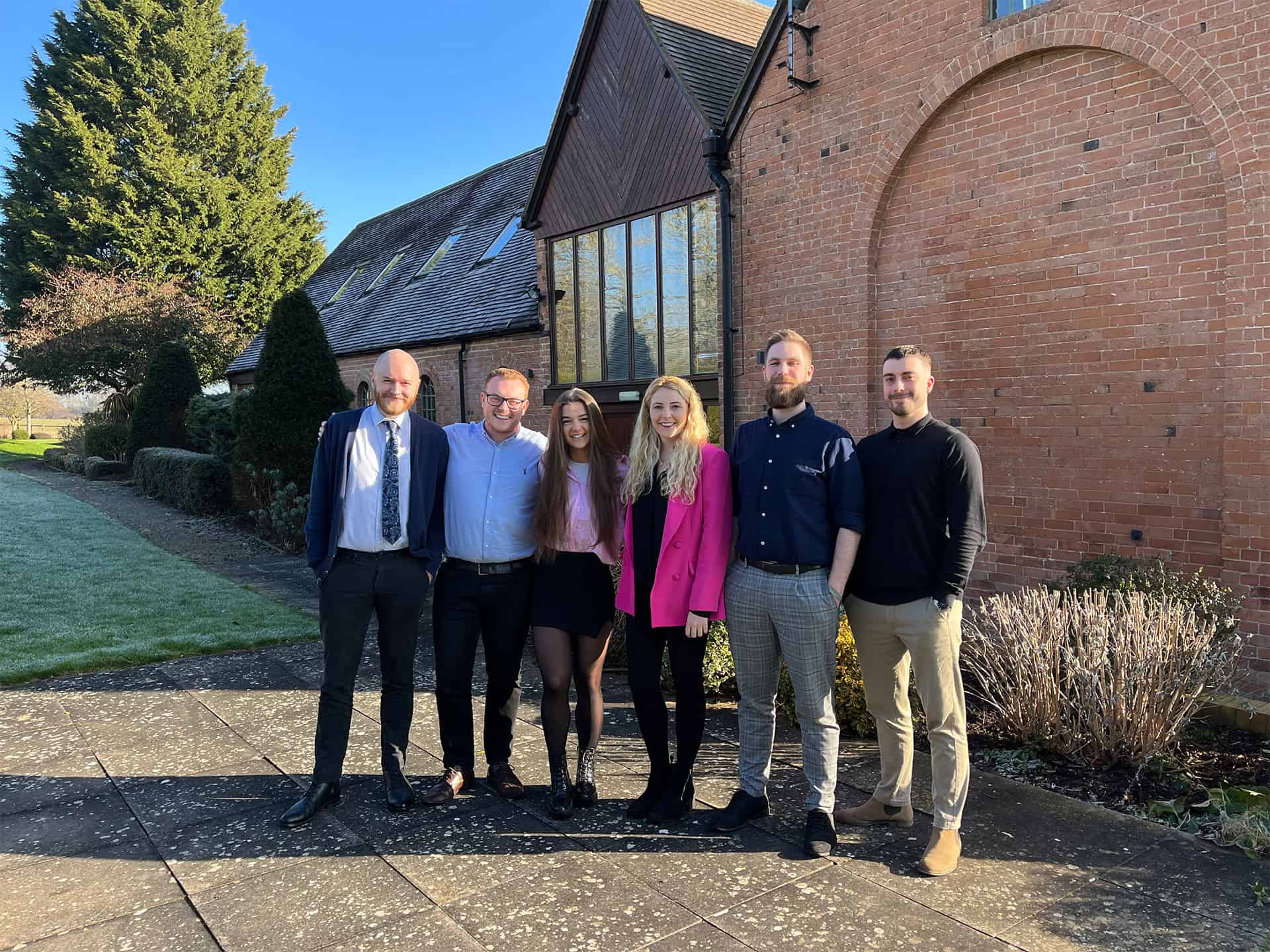 When you're the business owner, or you are managing a team and you need to recruit more people into it the next challenge you face is finding time when they start to actually train them and introduce them to the business and the rest of the team.
From showing them the Tea/Coffee making facilities and toilets right through to how to unlock the building and use the software the company uses on a daily basis – there is SO much to think about.
So, before they can even get cracking on your marketing, there's two weeks to one full month of standard training, making sure they settle in okay, and teaching them everything they need to know about the business.
If you decide to outsource your marketing, this task is redundant!
At most, your marketing agency/consultant will need to receive a few pdfs/videos about the business and your logos/graphics and logins to social channels etc – but everything else that's tedious about the introductory training period is completely removed.
Got some new starters joining you?
One thing I will say is if you are planning on recruiting new team members, please make time to make them feel welcome and involved. I've seen it so many times that the culture is non-existent, they don't get given a buddy, they are left to their own devices and are completely miserable – looking for a new job in a few months. So if you want to recruit a full-time role and you know that there's a few things you could/should be doing better during their onboarding – give me a call I can help share some tips on making your new team members feel happy and like part of the furniture from their very first week – the best number to get me on is 01926 350 040.
Marketing is one of the fastest-changing industries that requires constant development.
My parents are both retired accountants and it seems the software that's popular now in 2021 s VERY similar to the software they started when everything became computerised. They didn't have to learn a new skillset every few months because there were new tools available that people are discovering, like there are in marketing.
Buzz words like Facebook Adverts, PPC, SEO, Instagram.
Webinars to watch such as 'Ways to get new leads through LinkedIn', 'double your profits in 90 days' and 'how to grow your social following to 1 million followers with these secret hacks' come up on my newsfeed every single day and the truth is, if you don't take time to keep learning and developing yourself – you become old hat.
I feel incredibly sorry for these junior marketeers coming out of University feeling fully qualified to tackle their first marketing role, but who soon discover that within 6 months their approaches are out of date and there are new shiny tools that they should be using.
If you're taking on marketing staff, it's really important to budget for their development every couple of months. Lots of courses come up for free but most of them are less than £50 or £100 for a day or two, and it will benefit you massively in the long run.
Alternatively, you can outsource – then you know that the marketing company you're working with has a responsibility to keep on top of all the latest trends (and it's definitely something you should be asking them about before you start working with them).
This is absolutely possible in house.
If you have a strong marketing leader with a solid strategy for your business, the rest of the marketing roles have a part to play to drive these results, and your leader will make sure everyone is doing their job.
Where it often goes wrong is that the leader (or lack of) is letting the rest of the team down and you don't see results each month for the money you're forking out on marketing overheads. Your staff do what they know how to do and what they think they should be doing, but they aren't really sure why they are doing it and where it fits into the bigger picture.
What I also see a lot of is businesses recruiting internal staff who then need to work with external experts and specialists anyway because they don't have the skillset or time to do everything themselves. In which case, why not just take on the experts?
I know all marketing agencies are different, but I don't charge retainer fees each month. I charge per agreed project. I give you an estimated cost of what each project will cost at the start of the month, how long it will take and what results you should expect to see over a certain period of time.
It's completely results focused.
The best part about using an external marketing company is that they absolutely have to deliver! If you've been working with them for a handful of months and see no return, it's a lot easier to shut down the relationship than it is to fire someone internally. You have a lot more control.
If you are reading this section recognising you have an issue within your marketing team around the leadership element or that your team need some direction, I can definitely help with this. From mentoring packages right though to leading on the strategy and working with your team to make it happen, we can get your marketing wheels in motion.
I hope this gives you a good insight to the benefits of outsourcing your marketing.
I am by no means saying you shouldn't build your own team in house eventually, because as you grow it's the right thing to do to have a team of 5-10 specialised marketeers with a strong leader. I've loved building strong marketing teams and we've driven amazing results for the companies we've worked for. However, if you're looking for your first marketing role or a leadership role for your junior marketing executive in-house – you should consider outsourcing before you start the recruitment process. For £25,000-£30,000 per annum, you can get a marketing manager. Or for £1,000-£2,500 per month you can get ahead of marketing, with design, digital marketing, copywriting and social media skills, no management needed running all your campaigns and managing them through from start to finish. It's important to consider all your options.
Please do make sure you look out for those companies who are promising the moon and stars, at a massive cost. These get-rich schemes may work for some companies, but if you absolutely live and breathe your business, your team and all that you do – you need to find someone or a team of people who will treat your business the same way they treat their own – with respect, commitment and love!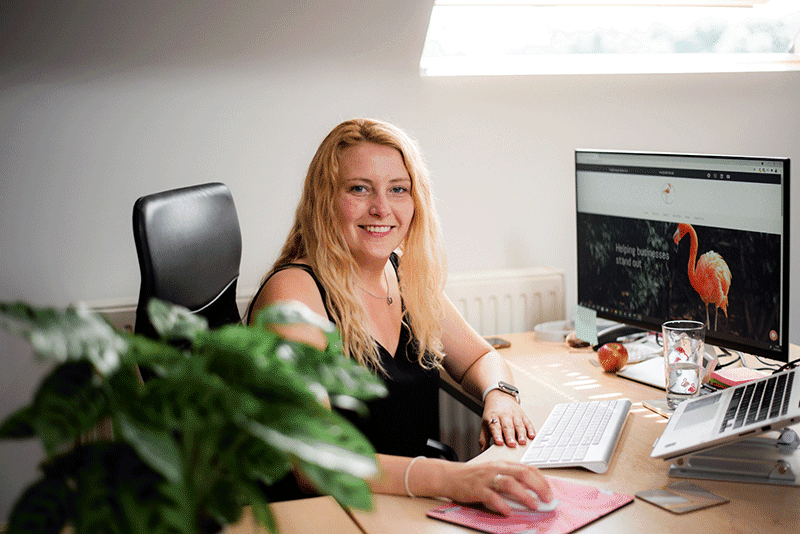 At Flamingo Marketing Strategies we aren't trying to be all things to all people. We do not want hundreds of clients and we won't implement mundane marketing initiatives that make you look the same as everyone else in your industry.
We treat your business like it's our business. We will take the time to learn about you and your goals for your organisation. We will take the time to meet your team and become an extension of it. We will read pdfs and watch videos daily if it means we get to the root of what you do quickly and are able to drive results for you.
Our bespoke approach is written in our name. You will become the Flamingo in a flock of pigeons with bespoke marketing that no other company from your industry will be rolling out.
Project by project, month by month – our low commitment relationship will ensure you keep full control, you always know what you're paying for and you will WANT to work with us month after month because you are loving the results, not because you are tied in over a period of time.
We offer a free strategy call (no commitment!) where we ask a series of questions and put together a proposal which includes an analysis of where we think your business is right now with it's marketing and the first project we would implement and a handful of other ideas you could implement down the line. If nothing else, this proposal will outline a handful of opportunities (and campaigns you could craft) to crank your marketing up a notch or two.
If you'd like to book a call in – click here and fill in the form.
If you'd like to have a chat about your existing team set-up and plans for recruitment, I'm more than happy to advise, give me a call on 01926 423170 or email emma.sansom@flamingostrategies.co.uk