Having recently been invited to join our new clients, Callwell, at an evening event for the Sales and Lettings industry, we thought we'd take a look at what makes for a successful event…
When it comes to putting on an event, it can seem very overwhelming, especially if it's your first time. That's why it's important to be organised and to have a clear plan of action.
There are 5 key areas that you need to consider when it comes to organising your event. Let's take a look: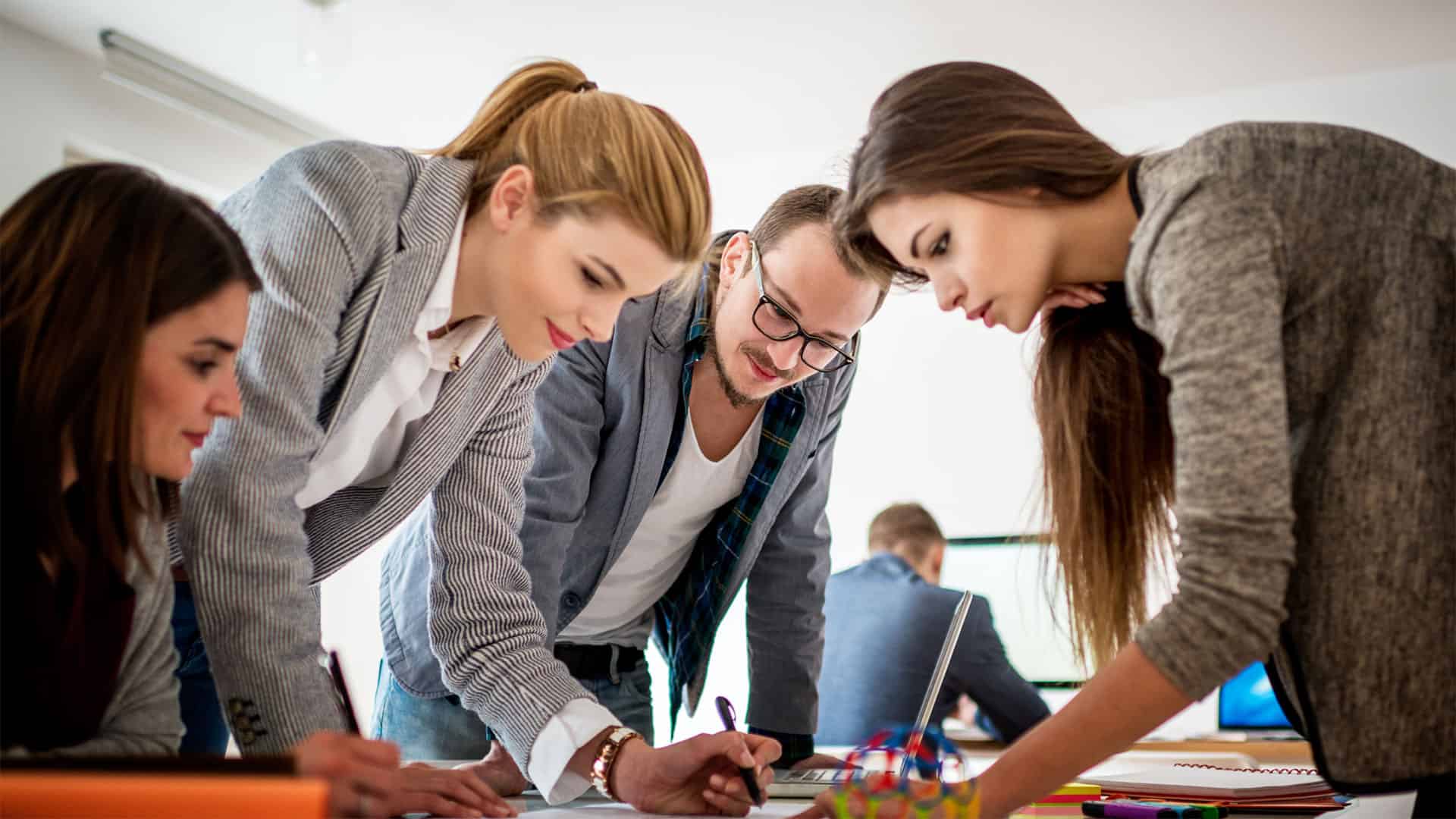 1. Planning
It might seem obvious, but holding any kind of event takes time and there are lots of moving parts. Therefore, having a plan in place is crucial so that things don't get missed. It's already going to be stressful on the day – so do what you can to mitigate any additional issues!
Start with a spreadsheet and drop in everything you can possibly think of that you'll need to arrange. Categorise according to the type of activity – such as Venue, Set Dressing, Technical, Catering, Guests etc. and then compile all the actions you'll need to carry out under each section.
You'll also want to include dates for when actions must be completed by, and have a system for marking up once they are in progress or have been completed (whether changing the colour of rows or a dropdown of statuses etc.). And if other people are responsible for anything, you need to be clear about who's looking after what. It's also useful to include any notes if there's anything else you need to be aware of.
For instance:

Be careful to ensure you have enough time to do everything. Once you've got your provisional date in the diary, work backwards and give yourself realistic deadlines to complete everything. As you're likely organising the event alongside your existing workload, there's only so much you can do in a day. It's better to tick off a few things per day so you see progress rather than keep missing deadlines and have to keep re-arranging dates, or bring on a nervous breakdown!
Also use this document to include any suppliers and their contact details so that you don't need to go digging through your emails every time you want to touch base with someone.
And don't forget to include your guest list and mark people off as they RSVP. If you're serving food, are there food options or dietary needs? Do any of your guests have access requirements? Be sure to include any important notes in one place so that on the day you and your team will be as prepared as possible.
Treat this document as a central point for all key information about the event. And make sure you (and others involved in the planning) have access at all times by hosting it in the cloud. If guests RSVP overnight, it's easier to jump into the document and mark them as attending there and then rather than having to filter out any replies amongst your busy inbox the following morning.
But the most important bit is ensuring you include every action you need to do as you don't want to miss something. Imagine having organised everything and then realising you'd forgotten to send out the invitations! Get everything down and if additional actions come in, make sure to add them so they don't get forgotten.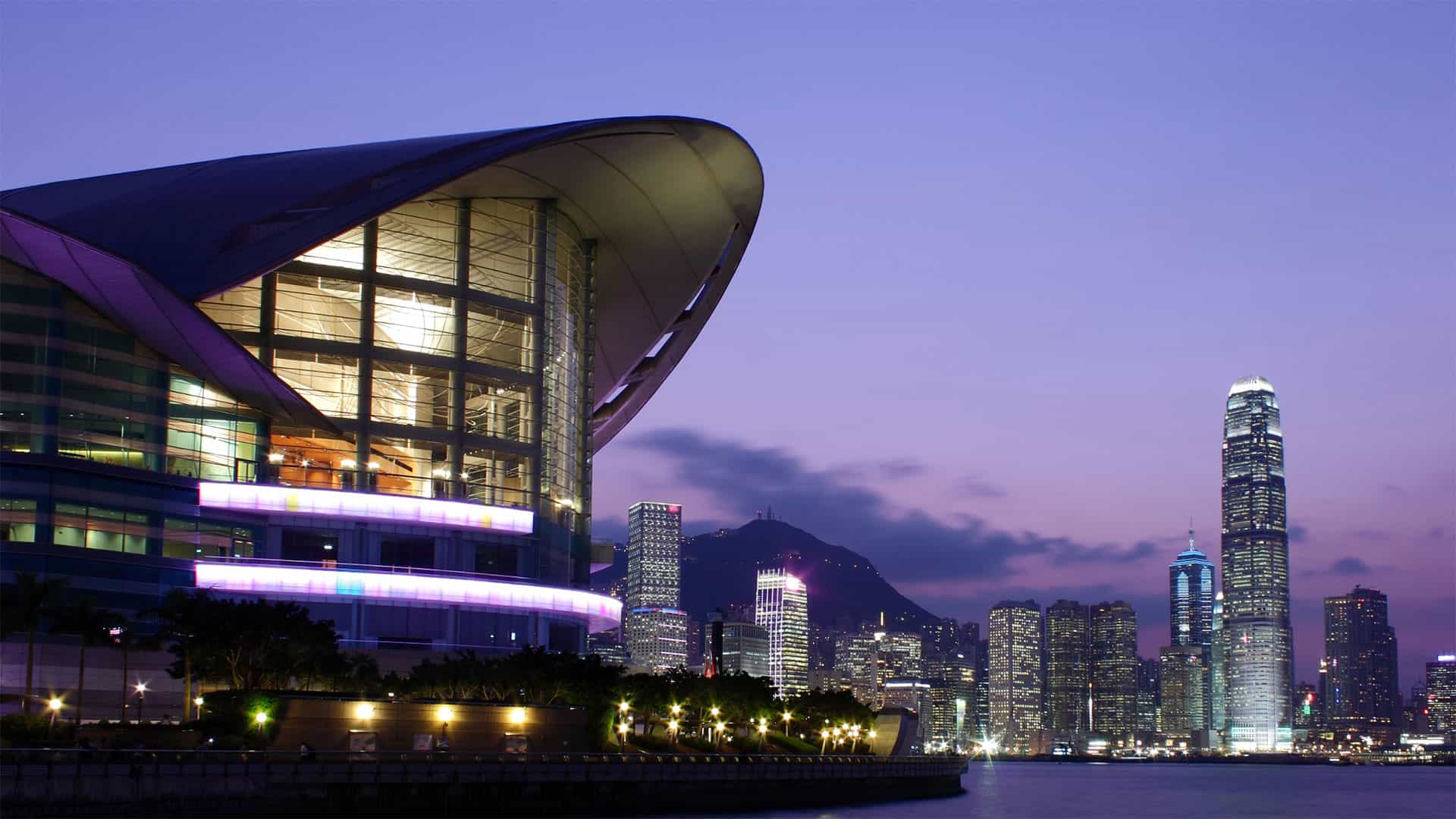 2. Venue / Location
This is perhaps the most important of all, as your choice of venue may be a big decider in whether attendees choose to show up.
Firstly, from an 'impression' point of view, does the venue present you or your business in the way you wish to be seen? Whether you're choosing a hotel or art gallery, a conference and events centre, a school or a village hall, does the location give the right impression to your prospective audience? A venue may be beautiful inside, but if the outside is run down, or it's in a not-so-nice area, it will not inspire guests to take time out of their day to attend.
Secondly, how practical is the location, both for guests to find, but also for you / your suppliers to ensure they can deliver supplies and dress the space accordingly? Is it in a town centre or in the middle of nowhere? Is there signage? Does the postcode actually take you to the venue? This is especially important if the venue is new as it can take time for Google and sat nav providers to update their maps.
Are there enough parking spaces for the number of guests you hope will attend? Is it a shared location and therefore spaces may be limited or will there be any other events taking place at the same time? If you end up needing an overflow parking, is the walk 'clean'? You don't want guests getting their best clothes muddy.
Within the space itself, is it big enough for the number of guests invited? Or will it look empty if there are any last minute drop-outs? Are there enough toilets and are they in a sensible location? For those with access requirements, is the space suitable? If you're planning to have food, is access easy for your caterers and are the kitchens close to where you wish to serve up?
Are there plenty of sockets for any lights and screens you wish to use? Is there built-in kit, or will you need to hire sound equipment in? Is there room for the lighting / sound operator?
If you're hiring in any room dressing, again, is access suitable? Do you need to hire any staging so that your MC can be seen? Does the venue have its own tables and chairs or will these need to be brought in too? If the room you plan to use is miles away from the carpark, this can make getting everything into the space a logistical nightmare. So ensure there's easy access and that multiple suppliers arriving at the same time isn't going to cause a problem.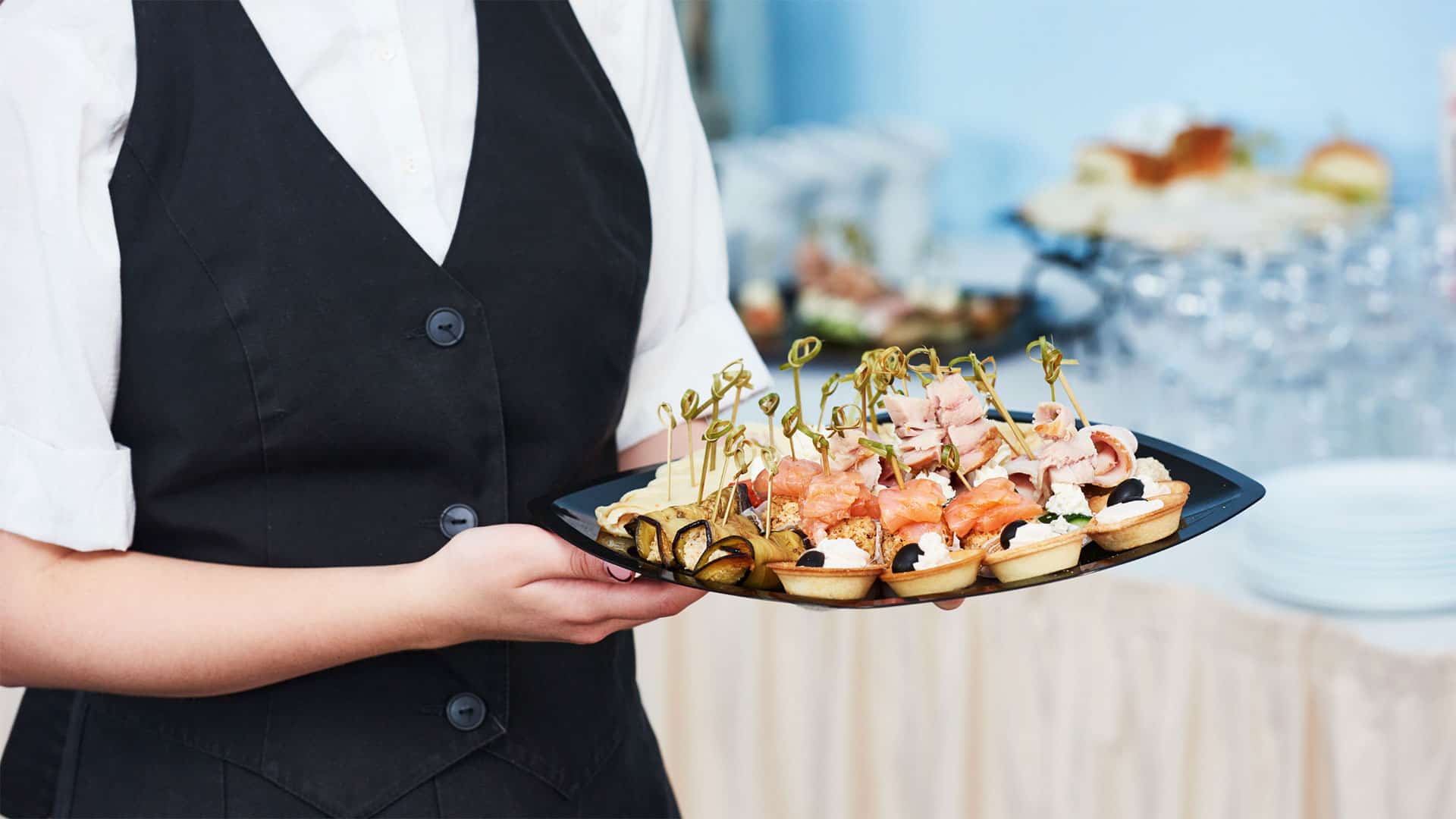 3. Catering
When it comes to attending an event, one of the most frequently asked questions by your guests will likely be 'is there food?'. If your event is happening around lunchtime or in the early evening after work, be mindful that people may be giving up the time when they normally eat – so if there's something to keep them going may play an important part in them deciding whether to attend or not. Unless it's a full evening event, you don't necessarily need to be providing a three-course meal, but a buffet or canapés may be enough to get people there and sustain them for a few hours.
Once you know what type of food is going to be needed, it's time to reach out to catering suppliers. Your venue may deal with this in-house – in fact, some venues won't let you bring in external caterers – so make sure you know what's allowed before confirming the venue.
If you've got caterers coming in, ideally you want these to be local – that way you know that food is fresh and hasn't been sat in their van for hours. Make sure you know whether they're preparing off-site and bringing in, or whether they need to use the kitchens at the venue.
Either way, you'll have menu options to choose from. Make sure to get others' opinions of the choices and ensure your guests' dietary requirements can be catered for. Ideally, it's best to get samples too – so see if that's an option and make sure you give yourself time to try everything and get any relevant stakeholders along if they wish to be involved – this is usually everyone's favourite part.
Once they get to the venue, do they need a hot plate / cupboard to keep food warm? Or do they need any kind of refrigeration? Make sure to ask all these questions when you contact potential suppliers so any potential issues are flagged up early on.
Most importantly, make sure that the times are set in stone. You don't want to have your guests all seated when the food hasn't even arrived yet. If there may be issues finding the venue, make sure they have clear instructions or ask them to do a recce so they know where they're going on the actual day.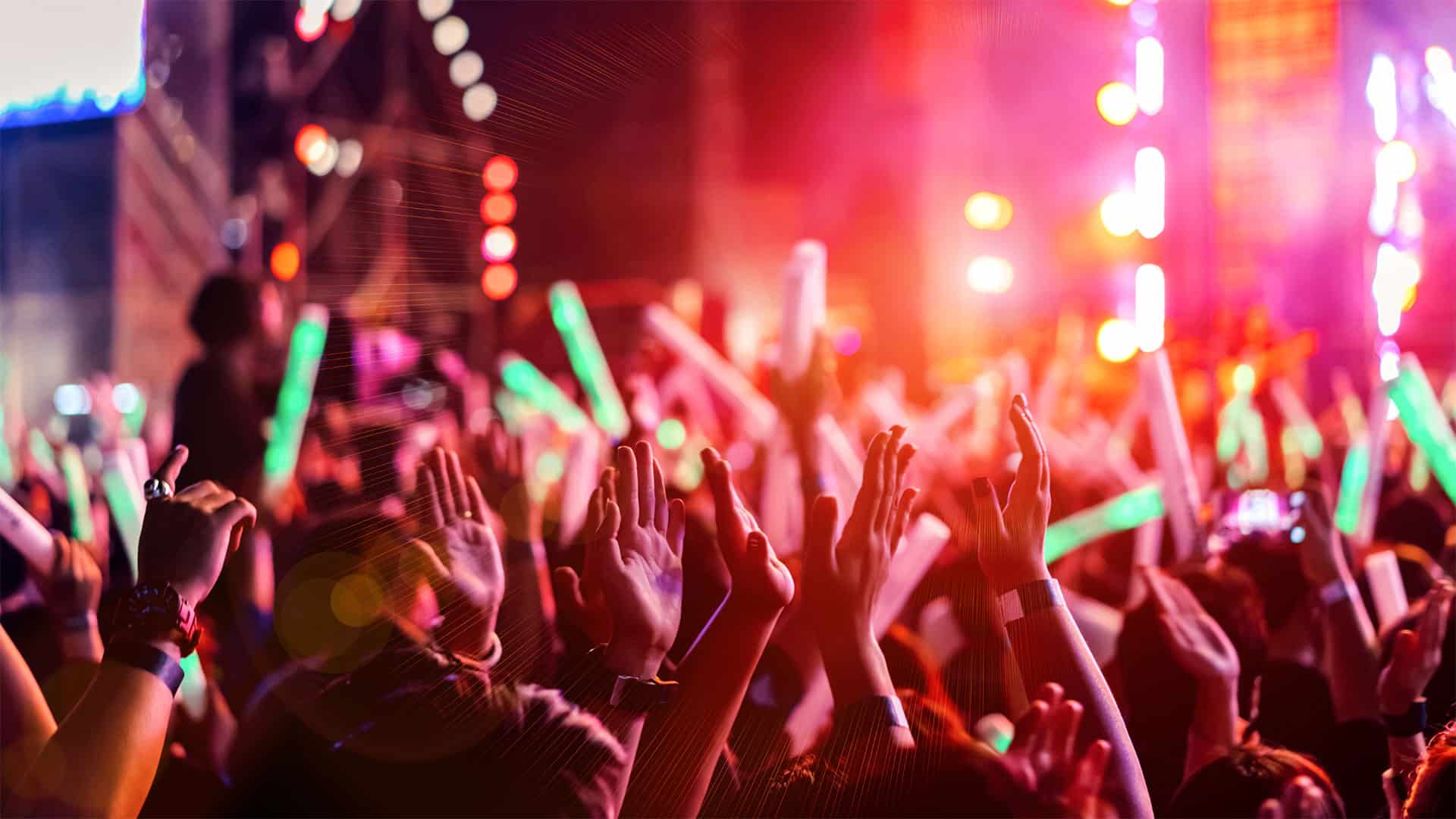 4. Stage Magic
Depending on the type of event will dictate on how much you need to do here, but if you're trying to make a great impression, you want to go all out.
Firstly, see what the venue has already (and check what's included in the hire cost or whether anything has an additional charge). This could include things such as staging / steel decking, lighting and sound equipment, but also tables, chairs, any covers, table centrepieces etc.
If they regularly hold events, they're likely to either have stock on-site or have recommended suppliers they frequently work with, so this can make things easier than starting from scratch.
However, if there are things more unique you'd like to dress the space with – such as Oscar statuettes and a red carpet if it's an awards ceremony, or a star cloth, glitter curtain or light up letters – look online for suppliers (again, local is often best) or get recommendations from friends and family. Many suppliers are making great waves on social media to promote themselves, so search for relevant keywords on Instagram or TikTok to get inspiration or find someone suitable.
If you're keen to show off your company branding, you might wish to have a presentation or video running on screens or beamed from a projector over the course of the event. Or perhaps you want branded banners, stands or hoardings to dress the room, too. Find out the size of the space you've got to work with and compile a wish list of items you'd like to feature. You can then reach out to design and print suppliers to see what they're able to provide – and they should be able to advise if you're not sure what would look best.
The two most important things, however, are lighting and sound.
Be thinking about what needs to happen on the night. Is one microphone centre-stage suitable, or do you need handhelds that can be passed between hosts or your different speakers. And always make sure you have a backup should there be any technical difficulties on the day. A spare microphone might be an additional cost – but you'll be so grateful you've got it if there are any issues!
Finally, lighting really has the ability to transform any space. Whether you want an all-out party vibe to get guests on the dancefloor, or just want to create an atmosphere, lighting is key. If you have a mirror ball, make sure you have spotlights on it to give you the full effect. Or if you're just looking to throw in a bit of colour or theme the event, LED uplighters are a great shout – they're easy to setup and don't break the bank.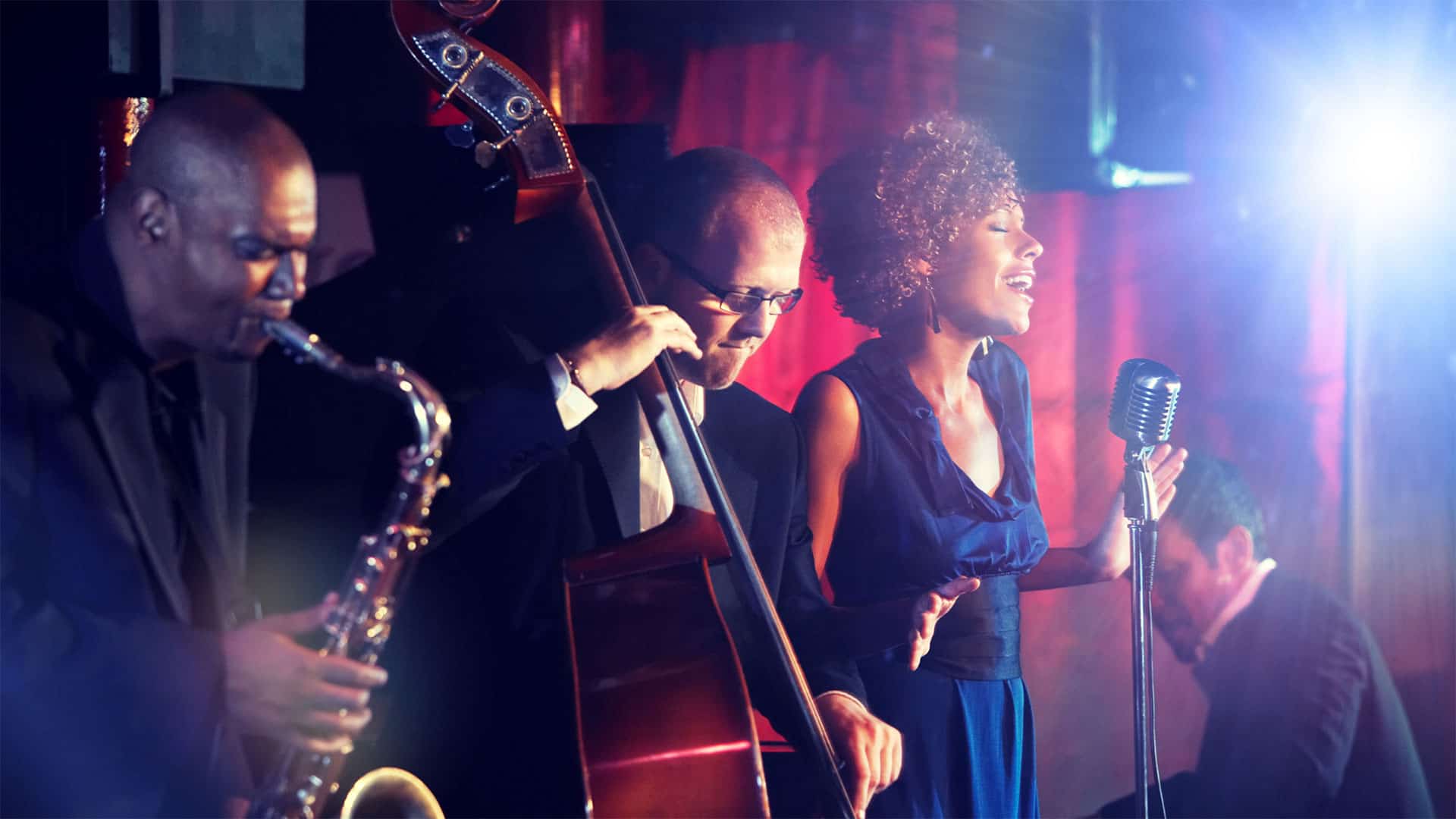 5. Entertainment
Last but not least, you want to leave your guests with something show-stopping. An event piece that they'll talk about with the other attendees and when they get home. Entertainment can take many forms, but everyone likes to be entertained.
This could be a DJ to get people up on their feet, or perhaps live music is more your scene.
Depending on your event's theme, you might consider hiring in other performers or something more spectacular. Dancers, aerialists, or acrobats will all certainly give your guests something to remember.
Perhaps some stand-up comedy may go down well – many comedians will do corporate gigs. Or consider a drag queen host for the night. People like to laugh, it lightens the mood, and helps break the ice if guests don't know each other.
If your event isn't a sit-down occasion, roaming performers or a close-up magician may be more suitable.
Most importantly, however, try and find something that is a good fit for your guests. A room full of businesses' senior teams are unlikely to appreciate an evening of drum and bass!
And don't forget, in order to capitalise on the success of your event, you want to ensure you've got photographers or videographers there to capture your event on film. This is especially useful for any follow up marketing activity you might carry out, or for promoting any future events too.
So there you have it… the 5 things you need for a successful event. Hopefully this has provided some food for thought for when you're planning your next event.
And if you need any help marketing your event and getting the word out there, Flamingo Marketing Strategies Ltd. can help. From print invitations to emails, graphics, videos, presentations and branded assets to help bring your event to life, or photography and videography on the night, we can design anything and supply what you need.