Are you getting tired of writing five, ten or even twenty articles every week without making significant gains on your existing levels of online traffic? Wouldn't it be great to push them even further?
Sure, a great individual post may generate a spike in website traffic, social engagement and business enquiries for a week or so at least, but your source for new prospective customers will soon flatline.
For most businesses, this simply isn't good enough. Especially when 76% of UK companies use organic traffic to measure their content success.
If you share this struggle, it's time to think long-term and create content that'll continually attract website visitors all year round.
Evergreen content is the tried-and-tested vessel to do just that. But what is evergreen traffic and why is it so important? Let's explore the what, the why and the how.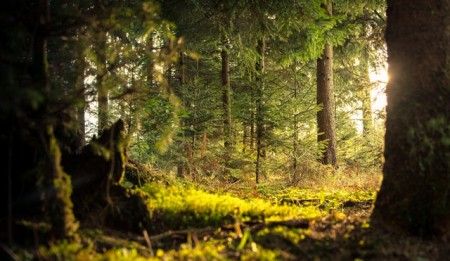 What is evergreen content?
Evergreen content remains relevant, no matter when it is published. In other words, it has no sell-by date.
Just think of a plant that stays evergreen across every season, year after year – soaking in the light of your audience's unwavering glare.
While that plant may need a little maintenance by updating statistics, graphics and product references, it lays the roots for a consistent stream of traffic to your site.
Of course, evergreen content won't always provide you with viral hits that many businesses crave. However, it will plug the gaps when these big hitters slip away from your customer's memories.
Evergreen content is no "second fiddle". It's time to give evergreen content the centre stage it deserves.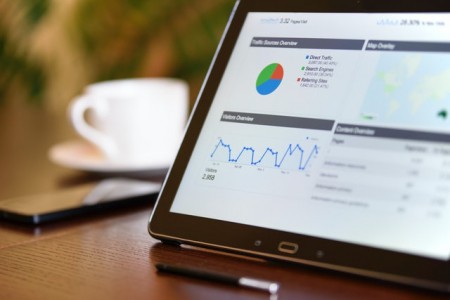 Why is evergreen content important?
One of the biggest benefits of creating evergreen content is search engine optimisation (SEO). By providing a constant stream of traffic through evergreen content, your content marketing strategy will thrive and survive.
However, there are various other reasons why evergreen content is important:
1. Answer everyday questions– Be the fountain of knowledge your audience always turns to by creating evergreen content that revolves around their most pressing questions. Do this, and you'll keep them coming back for more.
2. Develop social shares – By answering the questions that your readers struggle with every single day, your viewers will be much more likely to share your content on their social feeds. This approach will drum up even more interest.
3. Regenerate old interest – We've discussed regenerating content, but this isn't only about SEO. It applies to your social channels too. A great example is to keep posting evergreen infographics and videos on social media, providing the information is still relevant.
4. Maintain online traffic – Remember the ice bucket challenge trend in 2014 and The Harlem Shake in 2013? While they made a great story back in the day, people aren't searching for them anymore. Even Crocs are getting the cold shoulder. Yet, with evergreen content, this problem dissipates.
5. Provide a return on investment (ROI) – Converting website visitors is a numbers game. The more traffic you generate through evergreen content, the more likely you are to increase enquiries. And for what? A bit of initial work to create the content and some maintenance work further down the line.
6. Raise brand awareness – As your reputation builds, engagement increases and website traffic multiplies, your brand presence will go through the roof. This can lead to further business opportunities.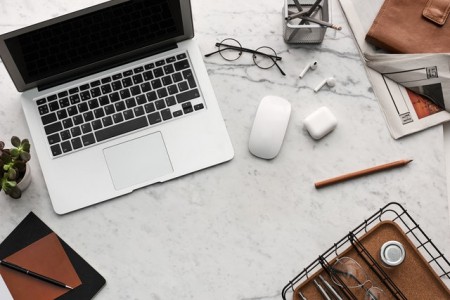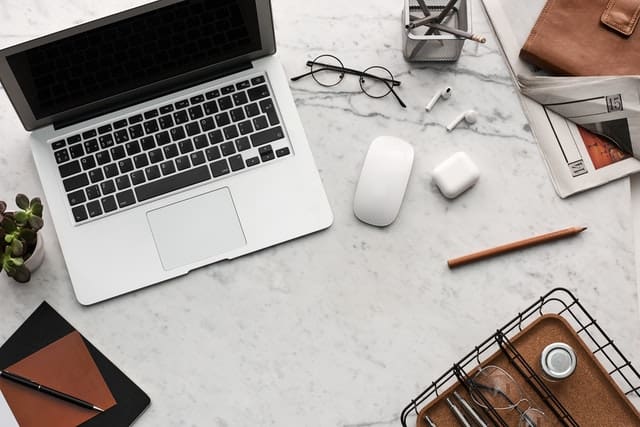 Examples of evergreen content
There are many forms of evergreen content out there, including:
Blogs
e-guides
Case studies
Social media posts
'How to' videos
'How to' infographics and checklists
Glossary of terms
Web pages – FAQs and resources
Examples of non-evergreen content
When you're brainstorming ideas for evergreen content, don't fall into the trap of creating:
Event promotion content
Gossip pieces
News stories
Technology reviews
Fashion content
Seasonal topics are great and will always serve a purpose. But the key is to strike a balance between evergreen and non-evergreen content.
Easier said than done right? Perhaps, but if you can track what's working and what isn't using analytics, you can build an evergreen content strategy destined for success.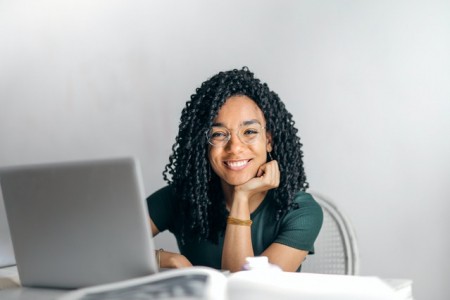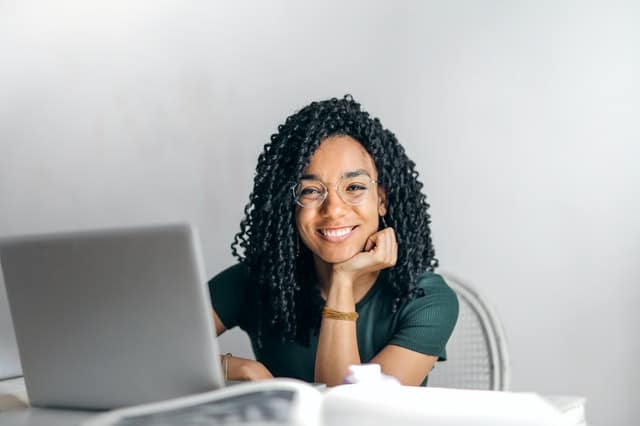 How to write evergreen content
To create some examples of evergreen content, let's go off-field and pretend that we're a cookery magazine. Because; why not?
We've done our homework and we sense there's an opportunity for the keyword "Hamburger".
Using one or more of the evergreen content suggestions above, we can create a series of enticing pieces based on our keyword. Some of the titles could include:
The best hamburger I've ever eaten was…
The ultimate guide to cooking the best possible hamburger
7 of the tastiest hamburger recipes that you HAVE TO try
Where can I find the best hamburger in London?
McDonald's vs Burger King: Who does the tastiest hamburger?
How to create the "holy grail" of hamburgers?
How Five Guys created their best ever hamburger
10 cookbooks with unbelievable hamburger recipes
Each of these examples doesn't centre around current news stories, trends or holidays. They have no sell-by date. A hamburger lover could be scrolling down a search engine in ten years and find each title intriguing.
To come up with your own evergreen content ideas, try using AnswerThePublic. This SEO tool is brilliant for finding long-tail keywords. In other words, the long questions and phrases users often type into Google to gain a better understanding of a subject or service.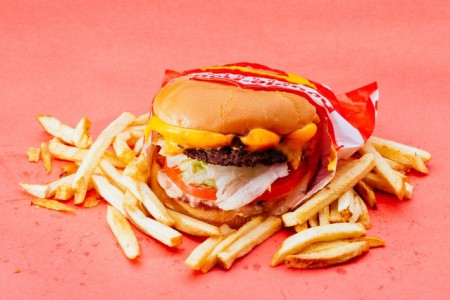 For instance, if you type "Hamburger" into the search bar on AnswerThePublic, it will come back with various search terms like:
Which hamburger has the most calories?
Can hamburger meat be refrozen?
Where did hamburgers come from?
Hamburger recipe ideas
Hamburger restaurant near me
You can use these search terms and questions to form SEO content, infographics, e-guides and social posts. After all, these keywords are what your audience is interested in hearing about.
Another good idea to determine hot topics is to speak to your customer service team or salespeople. They're the people who interact with your target audience and customers every day of the week. So, it pays to involve them during the content planning process.
However, don't overlook your existing content. If you've been creating original content for a while, there's a pretty good chance you'll have some valuable nuggets hiding away.
In fact, 61% of companies say that updating their old evergreen content has proven to be the most efficient tactic that they have implemented to improve their content marketing strategy.
Use tools like Google Analytics to identify the pages and blogs attracting the highest traffic and impressions over a sustained period. This is your evergreen content.
With a bit of TLC, you can optimise this content and reap the rewards. To do this, think about:
Adding sections based on your findings from AnswerThePublic
Weaving in micro-content (i.e. webinar excerpts, audio content and whitepaper snippets)
Setting a new publishing date to tell Google the content has been refreshed
As long as you spruce the content up every 3-12 months to keep it as relevant as possible, you'll keep attracting new audiences and maintain a higher ranking on Google.
Also, take a moment to study these articles. They've been written in a way that resonates with your readers. What lessons can you learn when developing future content? These types of insights are priceless and can fuel your next fresh piece of evergreen content.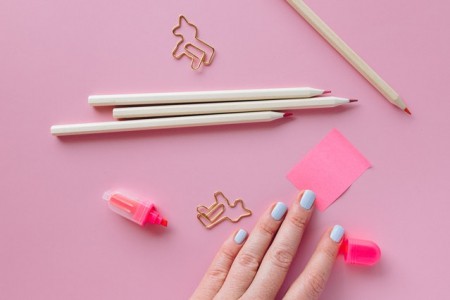 Make it last forever… ♫♫♫
It turns out that "evergreen" is much more than a Will Young classic. And, that's not the only revelation that we have ready and waiting for you.
For lots more hot tips and tricks that will keep your content marketing rocking and popping, have a read of our latest blogs here.