With an ever growing number of small businesses entering the market thanks to COVID-19, how can yours stand out from the crowd and, better yet, establish a lasting bond with potential buyers?
We know that buying behaviour has changed drastically, but what has not is the need for businesses to ensure that they are providing engaging, thought-provoking, relevant content to their buyers.
But what if you think you already are?
It's time to adopt a pillar (or skyscraper) content marketing approach for your business.
Here are 5 of the most common challenges you will face with adopting a pillar and cluster approach to content within your business.
From being unsure of what exactly this strategy is and a lack of internal resources, to finding your niche in an overcrowded market, it'll be clear that these challenges are indeed mountable.
1. You're unsure of what a pillar strategy is
This is a big one, because without being sound about the meaning of a pillar strategy you're doomed to fail in this area.
As a reminder, the idea is to create a page which is the A-Z of a topic which resonates with your audience, offering education, advice, templates etc. which will help establish a relationship of trust between you and prospective customers.
But underneath this is the necessity of finding a topic with reasonable amounts of people searching for this each month (anything between 200-2000 people) and then finding enough sub-topics to build content around it.
The sub-topics form a nexus of information that your ideal buyer can consume which will lead them back to your pillar page.
This approach tells search engines like Google and Bing that you are the voice of trust in this area. The trickle down effect is that you have more people visit your content and consume it (thus entering your nurturing) and it helps your overall website increase in its visibility on search result pages.
Win win.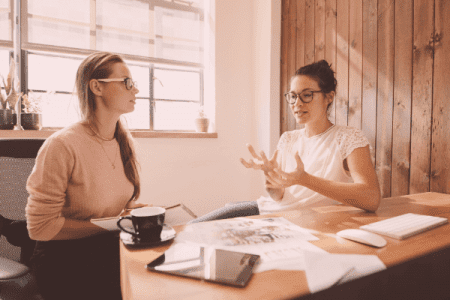 2. You're in a competitive market place
This is a slightly tongue in cheek challenge because, if we are honest with one another, you are always going to be in a competitive space unless you have a product that no one can match.
So, in essence, we are all in the same boat. Yes, there is some variation where some markets are more competitive than others, but SMEs are growing every day, so if you don't look to adopt modern marketing efforts you can be sure your competitors have or are in the process of doing so.
Now, competition also extends to your pillar content strategy.
The reason is that you must find a niche which has enough people searching for content around the matter, and not enough of your competitors talking to them with appropriate information (or if they are, the information they share is of a poor quality).
You will get a steer on your niche from your buyer personas and having your finger on the pulse of what's coming up in your industry.
You see, a pillar page is a combination of information that people are searching for, with a sprinkling of information that person wished they had known without knowing they needed it, and then giving them reason to buy something from you.
It is for you to provide that information. If you do not, someone else will.
Find your niche and deliver a truly amazing experience for your prospects and you will turn these into paying customers.
3. You do not have the internal knowledge
Pillar marketing is going to push your resources into places that they may have seldom reached.
Unfortunately, too many people believe that they can write content that is compelling and of a high quality, and they fall short of the mark time and time again.
And knowing that you may not be a copywriter is OK.
It is incredibly difficult.
You need to research your topic, be mindful of competitors' content, and then map out what you are going to write to your buyer persona, all the while adopting a sound narrative structure and sticking to your brand's tone of voice.
Internal knowledge and internal resources can be a real blocker on your success rate with pillar content, there is no denying this fact.
Some suggestions for jump starting the process:
Create and use your buyer personas to hone in on what you want to create content wise
Develop a pillar page content plan and map out what the blogs, eBooks, templates, video and other pieces will be
From here, ask whether you have internal skills to execute these
Add in a need factor – do you need this content?
What are your timelines?
By completing this exercise you can start to understand the scale of the work in front of you and the resource that can help you achieve your goals.
Should you not have internal knowledge, look to some of these sources:
Fiverr for freelance designers and copywriters
Industry events for subject matter experts
SEO agencies for support with correctly structuring content and your site to generate as much traffic as you need.
4.  You are impatient
If you are impatient, or your key stakeholders are, then you must change this immediately.
Pillar and cluster content isn't a quick win type of game.
This is an investment in content marketing which will typically take 6-12 months to begin to show results. You cannot simply create content and expect it to be featured in the top results on Google and to generate traffic.
If you believe this, again, you need to change your expectations, immediately.
Now, you can adopt some of the below to boost traffic to your pillar and cluster content, but be mindful that they come with their own caveats:
If  you can target the right people to view your content through Google, Bing or LinkedIn ads, you can increase page views.
However, be mindful that PPC traffic has a higher bounce rate than most because these are not necessarily people actively looking for content like that which you have made.
Start using the keywords and phrases associated with your topic and share that across your company pages, employees' profiles etc. This will help you to get your content out into the ether.
With your nurture marketing and email newsletters in place you can point people to your pillar and cluster content, ensuring that your existing database is made aware of your new content.
The ideal scenario is that these are the very sorts of people you want to engage, so it offers a route to re-engage them!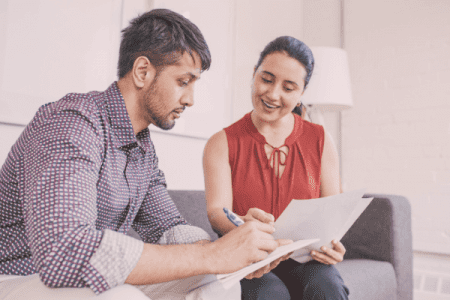 5. You don't know what content you can use
Perhaps you already have a stream of content that exists and it has been built around your pillar topic – what do you do with this?
Firstly, ask yourself if the content you have actually relates to your pillar topic. There is little point in adding this as a cluster form of information if it is nothing but a fluff piece, a sales blog or something which adds no value to your pillar page.
Remember that your pillar page is the mecca of the topic you want to talk about, nothing more, nothing less. Do not accept imitations.
Secondly, the pillar page must be focused, relevant and meaningful to the pillar topic. If you are adding nothing to the conversation you want to be a part of, leave that content to the side.
And if you think it passes the first two matters, then follow these steps:
Keep the content updated, check new sources of information and make it fit for purpose
Link back to the pillar page to ensure it creates that connection the likes of Google and Bing are looking for
Look back at your buyer personas and ask your customers to review the content and ask if it helps them
Take to your blog analytics to look at the page views, bounce rate, time spent on page etc. because this will help you know if it is truly valuable content.
And some words for thought on what is 'compelling' content.
Google and Bing love content that is of an average 1800 words, so that is really the benchmark to reach. But don't forget about creating infographics, videos, graphics and much more to support your blog content.
Compelling content is from the eyes of search engines and the readers themselves.
If you create content which is too long, that is bound to turn them away, and that is the exact opposite of what we want from your pillar strategy.
Closing thoughts
Your ability to succeed or fail with pillar and cluster content marketing truly comes down to challenges like the above.
Being a small business does not prevent you from adding meaningful content into the conversation and being a leading voice.
Larger organisations are often disorganised and their marketing focuses wide spread, and this could be your opportunity to steal a march on them and win the hearts and minds of people looking for a solution like you're offering!
You can read more about pillar pages here.