A content marketing agency is essential for generating leads, building trust with your customers, and cultivating customer loyalty. Since content marketing has become the new normal for consumers, neglecting it is far riskier than investing in it.
As content marketing continues to evolve with customers' changing expectations, every brand needs a reliable content creation agency to keep them on the right track.
"Content is king." – Bill Gates

Why Content Marketing is important
The right content marketing strategy can do wonders for your business reach; this is why small businesses, in particular, can benefit from working with an experienced content strategy agency.
Marketing supports the raising of awareness of policies, influences attitudes and behaviours, and aids the operation of services.
Here are some of the benefits of using a professional and trusted content marketing agency.
High Marketing Reach
Using content marketing is more effective than any other digital marketing method – not only does it improve your brand's reputation and build trust within your customer base, but it can also influence conversions.
You can achieve greater visibility for your business by using SEO, or Search Engine-Optimised Content.
Cost-Effective Lead Generation
Content marketing is great for generating leads in an affordable way.
Having a cost-effective way of bringing in new leads is, again, especially important for small businesses – or any business that relies on consistent traffic to grow its brand and boost its sales.
Showcasing Your Expertise
Consumers want to know that the stores they shop at or the brands they buy know and understand what they are doing; they want to know that they are dealing with experts who understand the industry.
By creating informative content, you can showcase your subject matter expertise to your target market.
Long-Term Customer Relationships
Repeat customers are what sustain a business, so building long-term customer relationships is important. A content marketing agency helps you to do this, with one simple rule: great content shouldn't stop once a lead becomes a customer.
By continuing to provide value for your customers through informative and engaging content, you will strengthen your relationship with them and increase your brand loyalty. People tend to enjoy reading about the brands they find interesting, so giving them good content to read can even encourage repeat sales!
Competitive Advantages
Since content marketing services are so common now, chances are your competitors are using them too. However, by ensuring that your content is unique, you can set yourself apart from the clutter.
Working with a B2B content marketing agency will allow you to post content that is unique in both topic and value – which could mean the difference between consumers choosing your brand over a competitor.
A Solid Base for Other Digital Marketing Strategies
Great content shouldn't be limited to just your content marketing strategy. You can use it to support nearly every other digital marketing strategy, whether that's email marketing or social media ads.
Think about it: what do all these strategies have in common? Engaging, high-quality content!

Our Approach to Content Marketing
Our approach to content marketing is based on three things: extensive research into what our customers want, how they tend to look for it, and how we can meet their needs in the most effective way:
We believe in content marketing driven by customer experience – every plan is created based on the needs of your customers
Our content aims to drive diverse traffic and conversions by giving special attention to each segment of your audience
The audience must always come first: our in-depth research into your customers' needs and experiences helps us create the content they want to see.
Our Content Marketing Services
Here at Flamingo Marketing Strategies, we use the approach described above to give our clients a unique content marketing experience!
We provide creative SEO content tailored to suit your business needs. Our services include advertising for websites, social media, and everything else in between!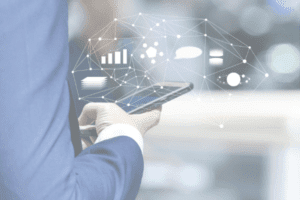 2021 Content Marketing Trends
Certain trends can be expected in content marketing services each year. Based on our market research, we predict the following trends for 2021:
Building content communities to allow marketing teams to expand their reach
Using live video and webinars as a predominant medium
Repurposing content across different marketing channels.
Here at Flamingo Marketing Strategies, we use our diverse knowledge of content marketing services to make sure your business stays ahead of these trends, as well as any others that may emerge!
Curious to learn more? Get in touch with our Content Marketing Agency in Warwickshire! We're always happy to hear from you.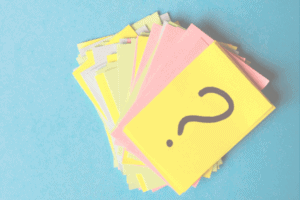 Frequently Asked Questions
What does a content marketing agency do?
A content marketing agency creates personalised content for businesses. This covers various products and services and can take multiple forms such as blogs, infographics, and SEO.
Businesses use it for advertising and to develop a strategy. Working with a content marketing agency can be crucial for elevating brand awareness and engaging customers.
What is meant by "content marketing"?
Content marketing is a strategic marketing approach that aims to create and distribute content to a business's target audience. The content must be relevant, valuable, and consistent – and it must be distributed to a pre-defined audience.
These two conditions combined can help a business attract and retain more customers.
What are examples of content marketing?
Content marketing can take many forms – for example, educational articles, videos, e-books, blogs, or webinars that promote a business.
All of these examples are designed to answer specific questions consumers have – or provide information they can't find elsewhere.
____
Do you have questions about how content marketing can help your business? Get in touch!
Check out 8 Things to Consider When Writing Your Website Copy if you're looking to improve your copywriting skills, or read 5 Challenges of Adopting a Pillar and Cluster Approach where we dive deeper into why content marketing is so important and where to start.