We all know how important it is to make a great first impression. As the window into your brand's world, your website is no exception to this rule.
From the moment your customer visits your site, you want to hook them in with enticing copy. But how do you achieve this?
From your homepage and the "about us" section to blogs and pillar pages, the hardest part is knowing where to start. So, what makes good website content? To kickstart the process, we've put together 8 simple tips. Let's explore…
How to write incredible website copy

1) Website content and SEO
How do you know what to write about on your site? You want to make sure that you're addressing the topics your audience is searching for.  A great place to start is the voice of your customers. How do they describe the problems they're facing?
This is where keyword research comes in. Find out the exact queries that your audience is punching into Google. There's no use talking about a topic if your audience isn't searching for it! Keyword research, or search term research, is also extremely important for SEO.
Take a look at tools such as SEMrush, Google Keyword Planner, and Answer the Public. They'll help you understand your audience's search behaviour! (You sneaky bugger, you!)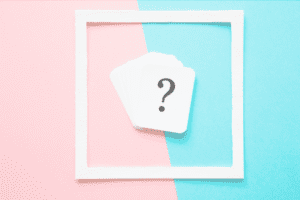 2) Answer the question
It's hardly rocket science! You need to provide an actual answer or solution to your audience's query.
Focus the copy on their needs and wants. Talk about the benefits of your solution or product, rather than what you can provide to help them.
Remember to look back at your buyer personas! This will help you create content in a format that your audience is more likely to engage with.

3) Write for scan-ability
On average, your audience will only read 28% of your web page. Remember this when it comes to writing your copy.
Make it as easy as possible to understand, and skim. Focus on creating as much white space around your text as possible. Ideally, you should aim to include:
Short paragraphs, no longer than 2-3 lines.
Headers, at least H1, H2, and H3s.
Bullets and numbered lists to break up the text.
Not only is this format beneficial to the user, it also makes it easier for search engines to understand the content.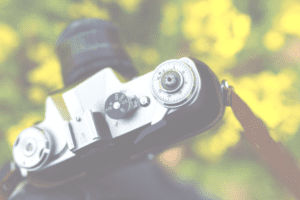 4) Use rich media
Another great way to break up your text is to include rich media, whether it be through imagery, video content or other graphics. It's a great way to provide further information or demonstrate points within the text. More importantly, it gives your readers a break!
If you're lacking images and don't have the budget for a big photoshoot, there are other options you can explore. Make the most of tools such as Unsplash or Pexels, where you can grab royalty-free images. You can also create fantastic, branded graphics yourself using tools like Canva.
Finally, remember to add alt text to any graphics you use. It makes your content more accessible and also adds more text for search engines to crawl and index!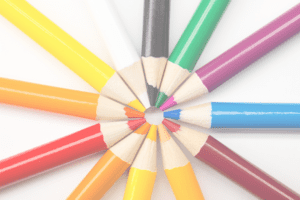 5) Get to the point
Your audience is likely looking for a quick solution to their problem. So, don't make them work hard to get it!
Give them the option to find a swift answer by starting your content with the information that they need.
Don't panic! This is actually more likely to encourage your audience to keep reading. Forcing them to scroll through lengths of text to find the response will only leave them frustrated and drive them away from the site.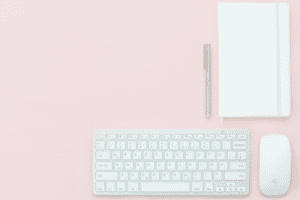 6) Keep it simple
Don't alienate your prospective customers by using unnecessarily complicated language. Keep the information clear and concise, and always write in plain English. Ditch any jargon! Only use industry-speak if it's commonly understood amongst your audience.
You can use tools like Hemingway to make sure you don't overcomplicate your sentences. It'll also let you know if you're deviating from the active voice, as well as give a rating on the readability of the piece.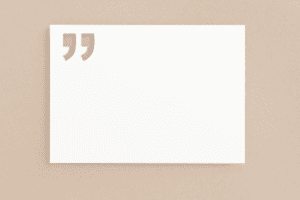 7) Stick to the same tone of voice
Consistency is key. Make sure you keep a consistent tone of voice across every platform – including your website, social media channels, blogs and even your emails!
To make this easier, create brand guidelines outlining everything from punctuation to avoid, to terminology that doesn't sit well with your brand image. Share this with every member of the team so that you're all on the same page.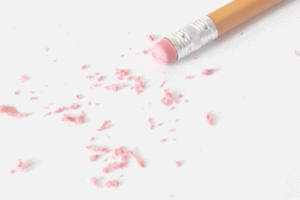 8) Edit!
So, you think you've finished? Think again! The best writing goes through several iterations.
Come back to your content the following day with a fresh pair of eyes and annotate with any edits. This is your opportunity to channel your inner Miss Trunchbull! Be tough on yourself.
Then get at least one other person to cast their eye over it for any glaring errors or improvements.
That's a wrap!
You should now feel ready to whip your website copy into shape. Want more content marketing tips and tricks? Sign-up to the Flamingo Marketing Strategies newsletter below.