Well here we are again, December is here, Christmas is just around the corner. No doubt everyone is counting down to the end of 2020 and to have a few days off with loved ones (albeit in smaller numbers!), I know we certainly are ready for a break over the holidays and a fresh start in 2021.
This month I've got 2 blogs to share with you and a couple of additional features and insights to end the year on…
Dressing up in December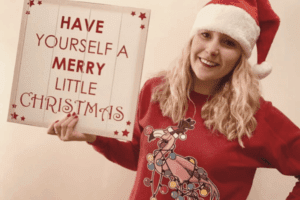 For those of you who know me well, you'll know I have a very extensive Christmas jumper and shirt collection that comes out on the 1st December.
Therefore, for the entire month right up to New Year, you are guaranteed to see me with something festive on if we are meeting socially distanced to plan 2021's strategy or having a virtual coffee and mince pie over Zoom!
It's the perfect excuse to book one in and see what jumper or shirt awaits you…
…after all, it is nearly Christmas!
The different stages of marketing and nurturing
As a small business owner, you've no doubt heard you *should* be emailing prospects. Even with the glitz of Insta fame and an endless deck of tweets every minute, it's no wonder email marketing remains a staple for small businesses given its ability to cross devices, time-zones and connect with your audience.
But when should you promote yourself and when should you keep your prospects warm, nurturing them towards a purchase?
Here's what you need to know about promotional and nurture marketing, their differences, and some advice on when it's best for your business to use them.
Get ready for 2021 – what are you waiting for?
2021 is a new year and exciting opportunity to really market your business properly.
There's a chance you may have been hit hard by Covid and it's completely knocked your business off track, but DO NOT let it hold you back any longer.
In June of this year we had our lowest income month for all the obvious reasons (which as you can imagine was very sad for us, being Year 2, Month 1). However, in November (as in yesterday!) we have had our highest income month ever and achieved our goal we set when we started the business.
How did we do it?
Marketing!
We pushed our marketing out and worked our socks off in July to get our brand out there, by September the revenue started to increase month on month.
A combination of LinkedIn nurture, Email Marketing and Content Marketing. All areas you can explore if you are operating B2B, if you are operating B2C, swap out LinkedIn for Facebook and you're onto a winner. In 3 weeks, we generated a client of ours over £60,000 of revenue, with a £1,000 ad spend on Facebook.
There is lots of opportunity out there, you just need to a) know how to do it or b) seek help from someone who does!
Have a great last month of the year and start planning your strategy for 2021.
Remember to PURR when it comes to your prospects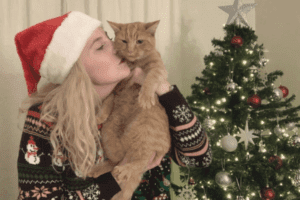 If you haven't heard about my neighbour's cat that stole my heart then you've missed out on two great blogs and two very important marketing lessons from my feline friend, Ginger.
How to WIN your ideal client and Gingie Strikes Again.
Today's thoughts are once again centred around my favourite four-legged pal, but this time it's about his PURR, and of course there's a marketing lesson in here as usual!
You can read the blog here.
New things are happening
Finally, it's with great pride I'm able to announce we have just employed our third full time member of the team who will be joining us in January. More news to come in our January newsletter.
Like many, we have had a whirlwind of a year. Good days and bad days both when it comes to work, but also personally. Everyone has had to find a way to cope with a very bizarre year.
We have had to work 10 x's harder to help our clients see success in Quarter 4. Marketing is getting harder, it's no secret! But when you throw in a pandemic and a bunch of business owners adding to the noise trying to self-promote with not much of a clue on how to do it… AND… the amount of people who are not in the right frame of mind to be sold to, it's been really REALLY hard.
So if this was you, and you've been trying super hard and getting nowhere, you're not alone – and it will get easier. Don't give up!
Just make sure you're making the right choices and if you need help, invest in someone to help you do it! If you gave someone £1,000 and within 3-6 months they were giving you £3,000, £5,000 or £10,000 back a month… you would do that again and again wouldn't you?
Short term pain, long term gain!
My personal message to you
If you've got to this part of the newsletter and are reading this.
Thank you for all of the support you have given Flamingo Marketing Strategies Ltd.
 I wish you a fantastic month of December and if there's anything we can do to support you, you know where we are.
Make sure you take some time to rest before 2021 kicks in, we certainly will be, as we are closing the office from the 24th December to the 4th January, ready to start the New Year on a high!
All the best,
Emma
07854982728
Emma.sansom@flamingostrategies.co.uk