Despite the ceaseless swiping and scrolling taking place on social media, marketing blogs remain incredibly popular. In fact, approximately 409 million people view more than 20 billion pages every month.
An effective marketing blog will:
Attract the right people to your product and drive traffic to your website.
Build trust with your brand and help install an overall identity.
Improve SEO and help position your company as a leader in its industry.
Establish better customer relations.
Generate leads.
However, trying to find sources that tick all the boxes can be a thankless task. You can soon find yourself lost in a rabbit hole of content wondering how you got there.
But all is not lost. In this article, you'll find the crème de la crème of marketing blogs in the UK, each bringing its unique flavour to the marketing scene.
The 5 best marketing blogs to follow
With a global community of more than 800 social media experts, We Are Social is the bee's knees for social trends. This dynamic team believes in the power of social, putting people ahead of platforms. A philosophy that uses social insight to drive the value of businesses in something they call 'social thinking'.  
We Are Social's marketing blogs maintain this forward-thinking approach by giving a more personal dimension to their content.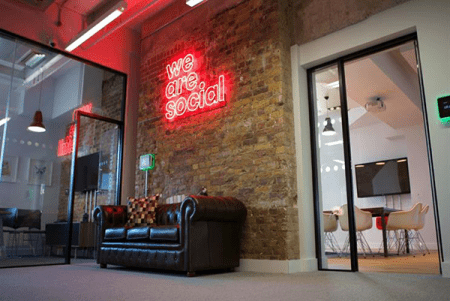 Working with big-name brands such as Adidas, Netflix and Google, We Are Social provides a more human element of understanding when it comes to current thought leadership and technology insights inside digital marketing.
Putting the power of storytelling at the forefront, the importance of creativity, craft, and innovation is what distinguishes We Are Social from the rest.
Posting at least one fresh blog a week covering social, digital and mobile, We Are Social is definitely one to add to your UK marketing blog list.
When it comes to the latest trends and news within the world of digital marketing, Marketing Tech News always has its ear to the ground.
Averaging around 6 posts a week, this Bristol-based blogging hub provides comprehensive coverage in all the latest developments in technology and thought leadership from the most established sources across the web.
You'll find some top tips covering:
Advertising
Advertising technology
Branding
Customer experience
Content marketing
Ethical marketing
Being host to a thriving community of over 1.1 million marketing-focused members, MarketingTech is quite the resource for small businesses and marketers.
If you're looking for "A world with better content", BuzzSumo is on the money. Since launching in 2014, this awesome UK marketing blog has become a rich source for content marketing on a global scale. BuzzSumo is proud to help thousands of businesses create effective content, maintain their brand, and discover more opportunities to expand.
Some of the blog categories include:
Content Discovery – Ideas at your fingertips
Content Research – Index billions of articles and posts
Find Influences – Identify the right influencers
Monitoring – Track what's happening online
Chrome Extension – Research content on the go
API – Automate with ease
On average, the BuzzSumo team will whip out around 3 to 4 posts a month. But don't let the number fool you. Their writers focus on quality rather than quantity, covering the latest news and updates in content marketing, video marketing, and digital marketing.
There's also a handy search engine to find content ideas, platform insights and discover available, effective, and well-suited influencers. Who said marketing blogs couldn't be multi-functional?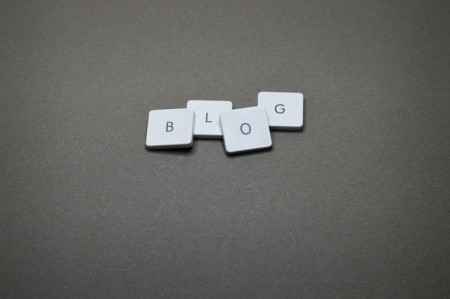 The Marketing Blog is a no-nonsense, straightforward online news outlet for all things marketing related. Writer, Will Corry, is an informed source and trusted figurehead in the industry providing relevant, statistical, and thought-provoking accounts for the latest in marketing and advertising.
The on-site sections include:
Business
Tech
Entertainment
Digital marketing
Social media
Kicking things off in November 2011, The Marketing Blog publishes around 9 rich and valuable posts a month.
No list of marketing blogs would be complete without a touch of pink. At Flamingo, we aim to create content that's digestible and actionable, helping your business be a "flamingo in a flock of pigeons".
From "How to" pieces to informative listicle insights, our blog content covers all aspects of marketing, including:
Content marketing
Email marketing
Lead generation
Marketing experts
Marketing reports
Marketing strategy
Video marketing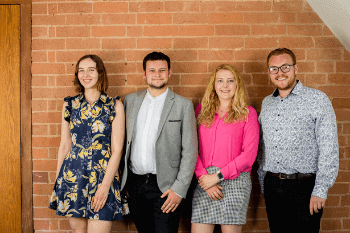 As a "Brucie Bonus", you can even sign up for our regular newsletter to automatically receive our blogs and further quality tips in your inbox.
The importance of marketing blogs: Now more than ever
With the ever-evolving marketing landscape, it's never been so important to keep learning, innovating and creating. A well-written, consistent, and effective marketing blog can help enable your brand to expand its horizons within the digital world.
Add these to your RSS reader and dedicate 20 minutes of your day to reading the latest posts from these marketing blogs. You won't regret it.
If you need a hand putting any of the great insights you read into action, we're here to help. At Flamingo, we offer a wide range of marketing services, from social media management to lead generation campaigns.