Welcome to our latest newsletter… that has absolutely nothing to do with marketing!
The start of this year has certainly been a bit of a whirlwind for Flamingo but I've learnt a lot and I want to share some of that with you this month, in a very different type of newsletter.
As we all know, being a business owner isn't just about being brilliant at what you specialise in, it's about being great at everything! HR, Finance, Sales, Management, Marketing and everything in between.
Above all, it's about being passionate about what you do, and taking the bad with the good, and constantly pushing forward. Because if you're not pushing forward, you're staying still or going backwards. Every fall is an opportunity for an even greater rise… I strongly believe that!
As I write this, we are 3 months (exactly!) away from our 2-year anniversary.
Enjoy…
Leadership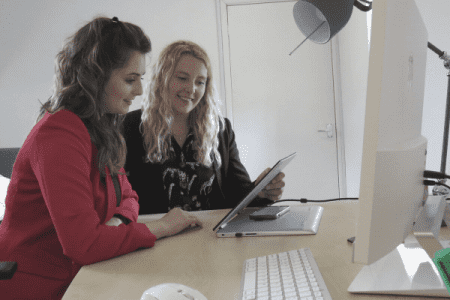 At the end of last month, I shared one of my client's blogs with you all (and no… I didn't write it!). It was just so powerful, and it got so many responses, I thought I'd share it one more time in this newsletter in case you missed it.
Being a leader is hard, but it's also incredibly rewarding.
You can define leadership in numerous ways. Whether you lead a business, lead a team, lead a project, or lead a family… you will be able to resonate with this blog by First Impression Training.
The blog features Robin Sharma's '50 rules to lead the field'…
…and here are the FIVE that I am going to focus on most during March 2021!
1) Criticism is the price brave people pay to arrive at iconic.
2) All change is hard at first, messy in the middle and gorgeous at the end.
3) Small, daily improvements when done consistently over time, lead to stunning results.
4) Energy is more valuable than intelligence. Health is more brilliant than gold.
5) To lead is to be yourself in a world of clones.
Read the whole article of '50 rules to lead the field' here.
Oh, and if you love it as much as I did … there's another great blog they've written called '50 new rules of work!' you can read here.
I'll definitely be getting some of these printed for the walls of the office!
Project Management
Taking inspiration from my third leadership focus for March, we have been using a project management tool at Flamingo which is working wonders for us!
Being the old school worker that I am, nothing thrills me more than a brand new A4 page by page diary to start the New Year with.
However, the tool we have started using at Flamingo Marketing Strategies has meant that I haven't opened my diary for days now. I'm still processing this new non-paper approach to project management. I do love putting pen to paper and as you can imagine, have an array of Flamingo themed stationery in every drawer!
This tool is called Asana and it's completely changed how we work as a team for our wonderful clients. We pay about £11 per user per month. Worth every penny!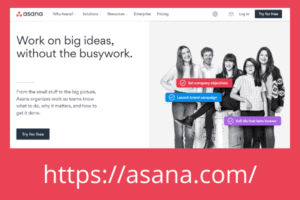 It's given me the ability as a leader to not have to store every tiny detail in my head, paper diary or email threads. I even set reminders in there to remind me to remind my clients to send me what I need. It's just brilliant! I no longer lie in bed at night worrying if I've forgotten to do something, because it's all in the system!
If you don't know who we are and have landed here by chance, I run a marketing agency in Leamington Spa. For every client we have a folder; within the folder we have projects with a top-level deadline; within the project we set tasks which I allocate to my team and set a deadline. Within those tasks you can add sub-tasks, and you can even add sub-tasks within sub-tasks! Nothing gets missed. You could run this process across every department within your organisation.
The best part is, you can break down every project into trackable actions across different team members and then monitor it all from one dashboard. Which, when you're a control freak like me, is just pure brilliance!
Those of you reading this who have used Asana, Monday or Trello, this won't be mind-blowing stuff… but when done properly, it'll change the way your business operates. It has taken a real weight off my mind because every single day I can go in and see what my team are working on, and we can comment on tasks, upload files or assign elements to each other.
If you're one of our lovely clients, I'll share this with you on our next call. Go and check it out for yourself here (and no, I don't get commission! It's just so excellent I had to share it!)
When I started the business the main thing I wanted was 'freedom'. Freedom to work with whoever I want, from wherever I choose. The little gem of a tool means that I might actually get to this place once the world starts to return to some sort of normality.
Wish me luck!
Mental Wellness
Probably some of the most spoken words during the pandemic, along with 'when we're allowed', 'pivot' and 'toilet roll!'.
I'm not usually one to talk about mental wellness, but I'm going to for the sake of this newsletter because for the first time in my life, I can see how critical it is to be mentally well.
In January, I celebrated my 30th birthday in lockdown and was truly blessed and completely overwhelmed by the love and generosity I experienced.
One of my gifts is shown here, a wellness journal from a wonderful client.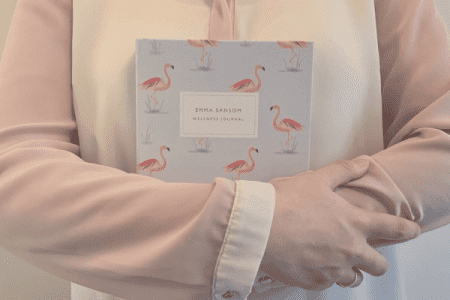 The reason I'm showing you this is because, to this day, I've still not written in it. I've opened it many times; but have been FAR from 'in the right frame of mind' to put pen to paper.
My mental wellness has taken bottom priority. In short, I have failed. I haven't written in this book yet because I have now worked for 56 days straight. I haven't had one weekend off and I can probably count my full evenings off on one hand.
After a challenging end to the year personally, and an even more challenging start to the year finding the right people to join my team, the ship has now steadied. March is hopefully going to be a turning point. I'm pretty sure the reason why so many businesses fail in their infancy is because you have to be a certain type of person (with an insane amount of strength) to ride the waves of running a business!
Tonight, I went for a run with my colleague Chris after work… tomorrow I will be opening this journal and starting as I mean to go on.
Again, wish me luck!
____
I hope that if you've made it to the bottom of this newsletter, you can take comfort in the fact that behind what's shaping up to be a brilliant business (that I love more than I ever imagined I could), is just an individual trying to be great at lots of things. Hopefully my lessons learnt along the way, will help you too and will enable you to realise that it's ok to feel like you're failing at some things because as Bill Gates once said "It's fine to celebrate success, but it is more important to heed the lessons of failure."
Have a fantastic month and if you need any support with your marketing, you know where to find us!