Here we are only 60 days away from Christmas (eek!) ... it only seems like yesterday I was writing to you about our summer updates! Let's get you up to speed on what's been happening here at Flamingo.
Joel is officially 1!
Well not literally, but he has been with us for over a year now and he's played a great part in helping shape the business in such a short period. As the first hire of our growing team over the past year, you'll be seeing more of these anniversary posts over the next few months – but this month it's Joel's moment in the spotlight!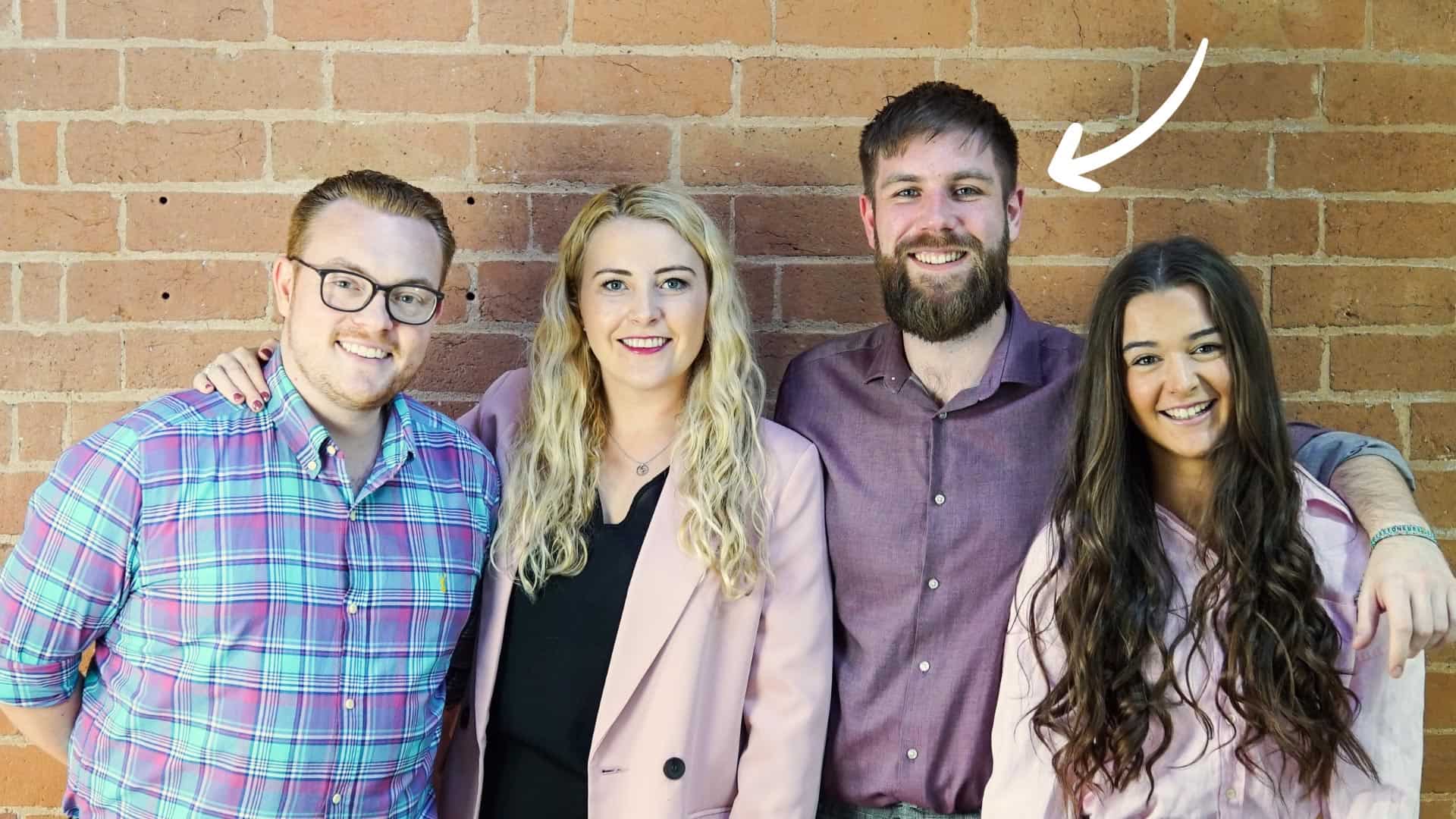 Events, events, events!
The start of the month saw Chris, Eddy and I exhibiting at Entrepreneur's Circle's annual National Entrepreneurs Convention! With over 1,300 delegates at the ICC in Birmingham, it was a great opportunity to get the Flamingo brand in front of lots of business owners.
It proved to be a fantastic couple of days of networking, listening to valuable insights and success stories from other entrepreneurs, and – as a Finalist for their Best Business Enabler Award – enjoying a glittering Awards Ceremony, hosted by the hilarious Hugh Dennis (Outnumbered, Mock the Week). What more could you want?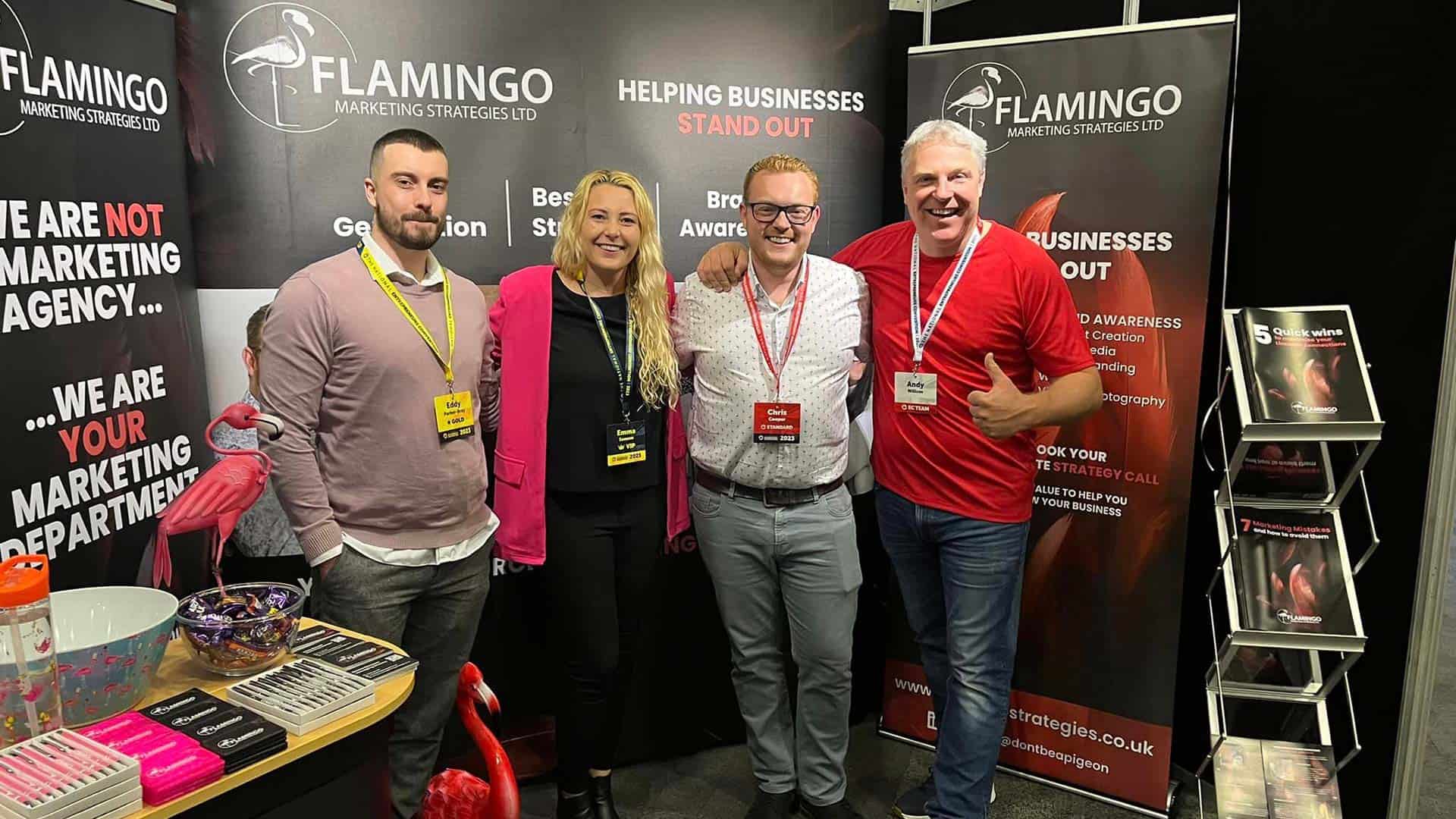 On Tuesday 28 November, we are exhibiting at the Midlands Business Network Expo hosted at Aston Villa Football Club. This one's a biggie for us as it's the first time we're going to an event and not just exhibiting… as I have a speaking slot, where I'll be exploring some creative ideas and industry insights into how businesses can generate growth using six proven email marketing strategies. Will we see you there?
You can get yourself a free delegate ticket here.
We offer a full event branding service here at Flamingo, so we can design, source and supply anything you need to stand out at your next event – from event stands and videos, to brochures and merchandise – we can do it all. Get in touch to see how we can support you.
4 steps to writing amazing meta descriptions
Using well-constructed meta descriptions will not just help boost your SEO efforts – it will also help you encourage clicks when you do rank highly on keywords. The question is, however, how much thought are you putting into making sure your content is optimised for SEO?
In this month's blog, we break down what a meta description is, how they influence SEO, and four steps to create great meta descriptions to help boost the engagement of your content.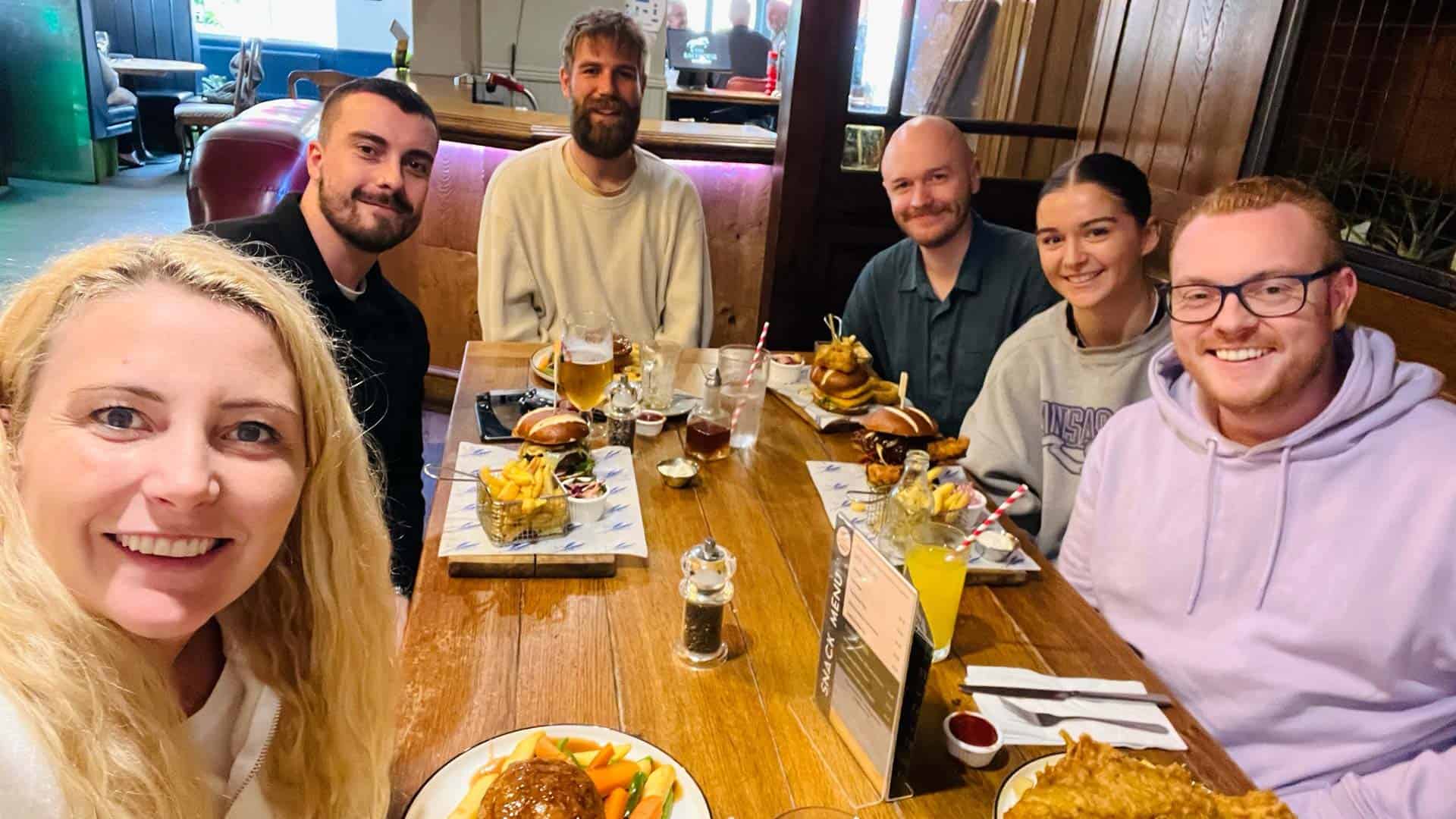 A big thank you to my team!
Last month was a big step for me as I took two weeks out of the business for a long overdue holiday with my family to the Dominican Republic. With a relatively fresh-faced team, I had to put a lot of trust in them, and they performed above and beyond my expectations. Part of being a business owner is learning to let go, but this is only possible if you surround yourself with a team who buys into your vision and culture.
As a thank you for looking after my business and my customers whilst away, I treated them to a delicious – and well-earned – lunch. Just look at the size of Jodie's burger!
What a month it's been – and I look forward to updating you again in a few weeks.
Have a great rest of October!
Emma
We're here to help!
We'd love to offer you 60 minutes of our time to find out more about what you do for your customers and show you how we would tackle your marketing (and messaging) to drive the best results. We'll spend up to 60 minutes on Teams where you can share what you're doing marketing-wise and we can give you some ideas, feedback and suggestions of additional things to throw into the mix.
You can watch the video below to find out more.