With as much as 75% of the people aged 13+ across the globe reportedly using social media, adding social media marketing to your overall marketing strategy should be a no-brainer. Yet, up to 25% of British SME owners report that they don't use social media marketing at all.
If you are part of the ⅓ of UK businesses that aren't using social media marketing, you could be missing out on a number of great advantages and we'll tell you what those are. From increased brand awareness to higher sales numbers, better communication with your customers and boosting traffic to your website – here are the top 13 social media marketing benefits for your company.
1. Brand Awareness & Brand Recognition
One of the major advantages of social media is that it gives you direct access to 4.62 billion people around the world. It only takes 5-7 brand impressions for someone to first remember your brand. The more they see your logo and messaging, the more they build a connection between your visual branding and your products.
Simply getting people to share, comment or like your posts on social media places your content in front of a whole new set of potential customers and partners. The more exposure your brand has, the more widely recognisable it becomes, resulting in better brand awareness.
2. Brand Authority & Becoming a Thought Leader
Social media marketing can do more than just make people aware of your brand, it can also help you build your reputation as an authority in your field. The more quality content you share with your audience, the more you establish yourself as a knowledge expert, especially if other recognisable brands in your area engage with your posts.
As your band authority grows, people become more likely to proactively come to you with questions about things related to your field of expertise. This is what is commonly referred to as becoming a thought leader. It's not something that happens overnight but as you invest time and effort into implementing an effective social media strategy, you are likely to see your social media influence grow.
3. Share Your Brand's Story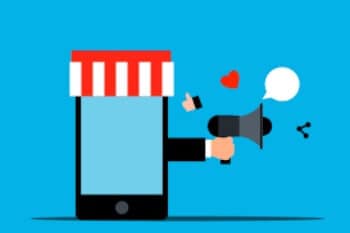 As social media gives you a direct line of communication with your potential and existing customers, as well as prospective and current business partners and suppliers, it is the perfect platform to share your brand's story. Whether that's important news – such as expansions, new products, new hires and more, or simply telling people about your brand's history and values – there's no better way to share who you are, what you stand for and what you are up to.
Telling your story humanises your brand and allows you to establish a deeper, emotional connection with your audience. As your social media followers get to know your brand better, they will also be more likely to become invested in it and engage with your updates.
4. Brand Loyalty
Emotional attachment and consistent customer satisfaction result in brand loyalty. Reportedly, 56% of buyers feel loyal to brands that seem to understand their needs, wants and way of life. As your connection with your audience strengthens, you accumulate a devoted fan base for your brand. This is considered to be a top social media marketing benefit according to 61% of marketing professionals.
Generating loyal supporters brings long-term value to your business as customers are willing to spend more on a product or service offered by a brand they trust. For example, members of loyalty programmes spend 12-18% more on their favourite brands than one-time buyers.
5. Customer Engagement
Social media is the only medium, short of face-to-face client interactions at your physical store, that allows you to have an instant, two-way communication exchange with your existing and prospective customers. This is why it comes as no surprise that 80% of marketers use social media marketing to increase their customer engagement.
If you know your target audience well, you can implement various tactics to improve your customer engagement by posting at certain times of the day, on a specific platform or by sharing a different type of content (text, image, video).
6. Better Customer Services
Being able to offer better customer service is on the list of social media marketing benefits your business can enjoy. When it comes to customer services, email and enquiry forms no longer cut it. 42% of customers would walk away from a brand that doesn't offer live customer support options, with 1 in 5 never coming back.
By utilising your social media channels, you can respond to client questions in real-time via comments and private messages. However, if you are going to take customer service requests on social media, you must always be on it and respond quickly. Research has shown that nearly half of all customers would consider approaching a business for support on social media. Of those, ⅔ expect to get a response and half of those expect the response to come within 3 hours.
7. Higher Customer Satisfaction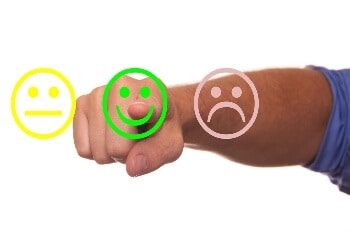 Getting your social media communications strategy right inevitably leads to higher customer satisfaction. It's an opportunity to publicly demonstrate that you care about your customers' thoughts and feelings and that your brand is willing to take the time and effort to respond to those and politely resolve any issues that may arise.
Customer satisfaction in the digital space is just as important as in person. 71% of those who have a positive experience when communicating with a business online are likely to recommend it to their friends and family. That's another advantage of social media marketing that's definitely worth banking on.
8. Reputation Management
When we talk about communicating with your audience, being responsive and providing a great overall experience, we cannot overlook the importance of social media as a reputation management tool. Especially knowing that 54% of social media browsers check out a brand's online presence before committing to buying their product or service.
A negative review can be more damaging than you realise with 57% of buyers reporting that they could be dissuaded from making a purchase by reading negative comments about a brand online. So, being proactive in your responses to comments can make a huge difference when it comes to converting potential new customers.
9. More Sales & Conversions
Every business wants to make a profit and social media marketing can be used to your advantage in doing just that. According to 60% of marketers, one of the biggest benefits they've registered is an increase in sales as a direct result of their social media activities. Also, 78% of salespeople who engaged their clients on social media were, reportedly, more successful than those who didn't.
The bottom line is that taking the time to engage with your client base and maintain long-lasting relationships between your brand and its loyal customers result in better conversion rates, which makes it a worthwhile use of your resources.
10. Website Traffic
Great social media content is shareable which means that what you post is not only seen by your existing audience but also by their social media network. With that, more people will see your publication and if those include links to your website, you are likely to see an increase in inbound traffic as a direct result of your social media output. Knowing this, a healthy boost in website traffic is considered to be a major benefit of social media marketing by 79% of marketing experts.
However, a peak in traffic stemming from a single social media post isn't enough to make a lasting difference. To see a sizeable improvement to your website's overall ranking potential (or in other words to become more likely to show up in the top results on search engines when people look for things related to your industry), you will need to work on your social media presence consistently for at least six months to a year.
11. Lead Generation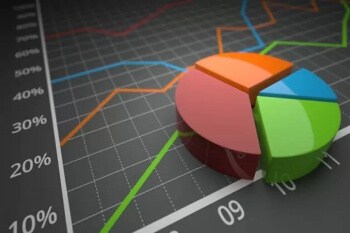 Facebook, Twitter, Linkedin and Instagram, as well as YouTube and TikTok are all channels where you can connect with new customers and new business partners. This is one advantage of social media marketing you should definitely try to capitalise on. 66% of marketers say that they have seen lead generation benefits from their social media marketing campaigns.
The reason why lead generation on social media works is that it requires little to no commitment from your potential clients. When all they have to do is tap on a post in your latest Facebook advertising campaign to learn more about your product or service, check out your prices and get the details they need, people have nothing to lose. It requires no data input or complex actions on their part, so your number of digital prospects is sure to expand.
12. Data-Driven Insights 
With powerful in-built data-gathering functionality and analytics, as well as countless external tools available, social media gives you a wealth of actionable knowledge… if you know what to look for, that is.
For example, you can use social media to keep an eye on the competition, see what they are doing, what content their audience engages with and gain market insights that can help your shape and improve your own business strategy.
In addition to this, you can learn a whole lot about your audience – from who your customers are and what they are interested in, to what type of content they engage with and what drives conversions. You can then use that knowledge to create targeted advertising campaigns that produce higher conversion rates and a better return on your investment. You can even use social media as a remarketing tool to connect with customers who have already bought your product or service.
13. Cost-Efficiency 
Social media marketing offers a cost-efficient way of connecting with your audience, building your brand and making more profit. There are various ways to achieve that. For example, repurposing content is a great tactic. You can share the same piece of content with small variations across different social media platforms to target different audiences. Also, it allows you to share useful resources from your website with a wider network of people.
Fancy giving some of your content an extra push? Well, the good news is that social media advertising can be highly targeted to reach the people who are most likely to engage with your product and convert, so you can spend your money on campaigns that actually work.
Plus, you won't have to invest a fortune in developing smart chatbot functionality for your website if you can put a reliable customer support team on monitoring your social media channels, as your lines of communications across all social media platforms are built and ready to use.
To sum up,  there are many social media marketing benefits you can take advantage of if you invest in your business's social media presence, and the 13 we've just covered just about scratch the surface of what social media can do for your brand. Since your competition is likely on social media already, if you haven't started working on that yet, it's probably time to get stuck in, find your voice and connect with your customers online.