When it comes to digital marketing, Facebook and YouTube are right at the top of the pile. And it's hardly surprising when you consider the stats:
The impressive usage stats have naturally led to the emergence of paid ads. On the surface, statistics suggest that YouTube is the smarter option for advertising. But is this really the case?
In this blog, we explore the similarities and benefits of Facebook Ads and YouTube Ads to ensure you spend your marketing budget wisely.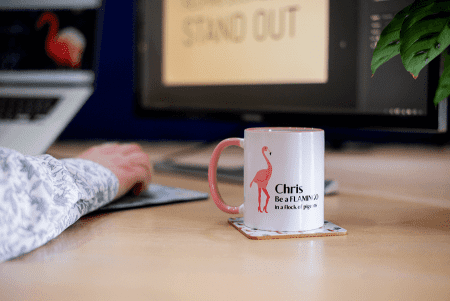 The similarities between Facebook and YouTube Ads
Before we discuss the benefits of Facebook Ads and YouTube Ads, it's important to mention the similarities.
Both advertising platforms:
Offer a large reach – As the stats from earlier suggest, the daily figures for visitors and time spent on each platform are jaw-dropping. It doesn't matter where your business is located or what you're flogging, you have the potential to tap into a highly engaged audience without conflicting with GDPR stipulations.
Utilise microtargeting – To generate the quickest and biggest return on investment (ROI), your ads should be targeted at a certain market. The good news is that Facebook and YouTube Ads enable you to find a particular person at a specific age and location.
Tailor ads and offer different formats – Facebook and YouTube Ads offer various ad types and goals. For instance, you can run text-based ads geared towards increasing brand awareness.
Extensive analytics – If you want to crunch some numbers and adapt your advertising campaigns, Facebook and YouTube offer some wonderful insights and reporting options.
The benefits of Facebook Ads and YouTube Ads
Now that we've covered the similarities between Facebook and YouTube Ads, let's discuss what each platform does best.
The benefits of Facebook Ads
A two for one deal
There's a reason why Facebook is still regarded as the most powerful social media platform on the market. When you advertise on Facebook, you'll also push your ad out to Instagram users.
Why? Because Facebook owns Instagram!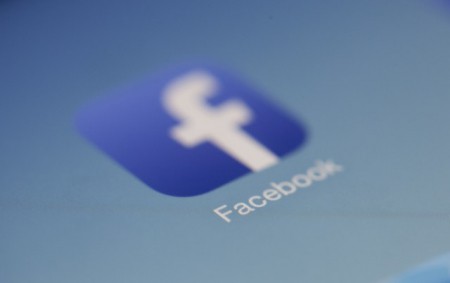 Interestingly, Instagram boasts the highest engagement rate of all social media platforms and is incredibly visual. You also have the bonus of Instagram's shoppable posts feature, enabling customers to shop through the app.
And don't forget WhatsApp. Facebook is also in bed with this communication channel. So, don't be surprised to see more advertising popping up when you're gossiping to your mates.
More video success
Despite YouTube being the home of video content, 85% of video marketers who used Facebook Ads say it's been successful compared to 80% on YouTube.
Talk about beating them at their own game! (Awks.)
Variety is the spice of life
Facebook Ads includes nine different ad formats in comparison to YouTube's six. What we like about Facebook Ads are their lead ads and dynamic ads formats. These have been specifically created for lead generation and targeting warm prospects in the sales pipeline.
So, if you're trying to get leads or purchases, Facebook Ads often gives you the versatility required to strike gold.
Greater functionality
Facebook is notorious for collecting data – the naughty devils. But as a business, you can use this to your advantage.
A typical user clicks on 11 Facebook adverts over a 30-day period. It's just a matter of making sure you tap into its catalogue of functions and features to make sure your ad is one of them.
For video posts, you can alter your delivery optimisation option for different ads depending on your goals and video length. You even have the power to create lookalike audiences based on the behaviours of your company page followers, your website visitors and beyond.
The benefits of YouTube Ads
You pay for the action, not the presence
Whether you like it or not, many users will skip a video ad on YouTube. The positive is that YouTube Ads will only charge you when a user shows interest, not for briefly seeing it and skipping.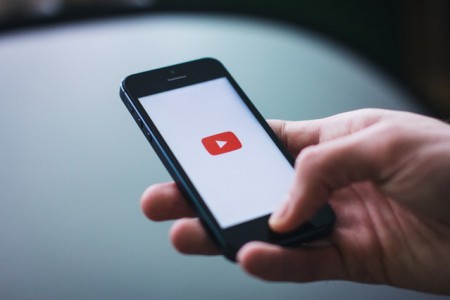 For clarity, YouTube classes a user showing interest when they:
Click on your ad
Watch all your video (if it's less than 30 seconds)
Watch at least 30 seconds of a longer video
So, at least you know you'll only be paying for a piece of the action.
Utilise audio
According to Forbes, 69% of people will view video with the sound off in public places and 25% in private places.
If your advertisement is reliant on sound and words, this statistic is quite startling.
However, YouTube Ads can plug the gap. Billions of users don't log on to this social media platform to watch videos in silence. They come for video and audio content.
In comparison, Facebook users are scrolling through their feeds when they see your ad. So, they might not be willing to plug their headphones in or stop and tap.
Unmissable ads
YouTube Ads offers an unskippable ad option. This feature makes viewers sit and watch the entirety of your ad before they get to see their video.
The beauty of unskippable ads is that YouTube viewers will rarely navigate away because they intrinsically understand they have to sit through your short ad before they get to see what they want.
It's an ideal option for running brand awareness campaigns and passively advertising.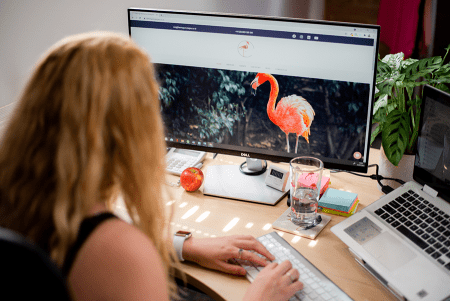 How much do YouTube and Facebook Ads cost?
One final thing to consider before making your decision is the cost of YouTube Ads and Facebook Ads. Current statistics show that costs YouTube advertising costs range from $0.10 to $0.30 per view, depending on whether you're running an in-display ad or in-search ad.
On the other hand, Facebook can vary between $0.20 to $2 per click. Therefore, you could argue that YouTube is more focused on raising brand awareness, and Facebook bases its metrics around conversions and actions.
Nevertheless, both channels serve an important purpose, which leads us to the all-important decision.
YouTube Ads vs Facebook Ads – The verdict
Deciding between Facebook and YouTube Ads is no picnic. Both come with their pros and cons. It's just a matter of deciding which points make sense for your business.
For instance, if you're an accountant looking to find small business owners, there's no point using YouTube Ads unless you have a big budget to create cutting-edge video content. But if you're a part of a band, YouTube and Facebook will both be effective ways to drive sales.
Remember, billions of users use these two social media platforms to be entertained. They're not always ready to buy. To maximise the success of your social advertising campaigns, you need to:
Work out your target audience – including behaviours, demographics and location
Consider your budget – can you afford to run multiple campaigns across both channels? Or are you looking for a quick win?
Use what you've got – if you don't have any video content, you're better off creating a Facebook Ads campaign with a static image or carousel. However, if a quality video is essential to the success of your campaign, speak to an expert in video marketing
Analyse results – As Jim Bergeson once said, "Data will talk to you if you're willing to listen." It's key to analyse your results, learn from the previous month and adapt your approach
If you need a hand deciding between YouTube and Facebook, contact Flamingo Marketing Strategies. Our team of digital marketing experts can help you establish a social paid ad strategy based on your business needs and budget.