Whether you're coming off the back of a record year or one to forget, knowing how to accelerate your growth in 2022 is a priority for any business owner.
Make no bones about it; finding new and innovative ways to keep the momentum going is tough. And it's hardly surprising when you learn that the business population has increased by 72% over the past 20 years.
The reality? Everyone wants a piece of the pie. But wanting and getting are two very different things.
To ensure you get a slice of the action in 2022, we've assembled some proven tips to help accelerate your business growth.
5 ways to accelerate your growth in 2022
Bang your own drum
At Flamingo Marketing Strategies, we come across many business owners that simply don't know how to sell themselves.
Even if you sell products or services, you must highlight the person behind the brand. Remember, people buy into people; they don't just buy products or services.
Unless you're Apple, you're dispensable. Loyalty in marketing and sales is hard to come by. Therefore, you need to think about how you position yourself as a valuable commodity.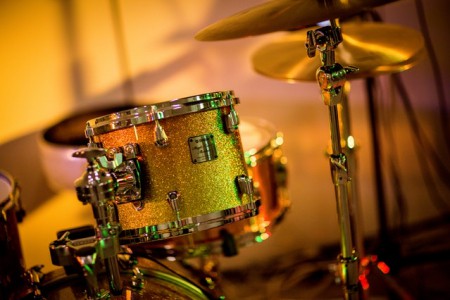 What makes you, the owner or employee, the bee's knees?
No, this doesn't mean you have to turn into prime Terry Tibbs. It's all about telling your story, showing off your personality and creating a presence on LinkedIn and other social channels.
Personal branding is one of the hottest marketing trends, so utilise it.
For example, research suggests that just 32.27% of small businesses are owned by women. So, if you're operating in a male-dominated industry, put yourself out there. You're already breaking barriers just by being you.
Once you establish a presence, you'll generate enquiries when you least expect it. You'll be the person on social everyone remembers. It's a simple and cost-effective way to accelerate your growth.
Need some tips on building a personal brand? Don't worry, we've got you covered – 7 tips for building your personal brand on LinkedIn.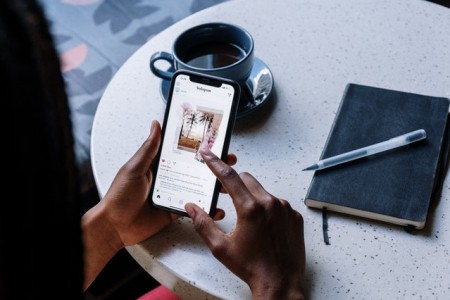 Invest in the right marketing platforms
Another brilliant way to send your business growth trajectory through the roof is to focus on high-performing marketing platforms.
Generally speaking, Pinterest, TikTok, YouTube and Instagram are proving to be key alternatives to highly saturated and competitive platforms like Google and Facebook Ads.
However, your magic formula might look very different from someone else's.
To accelerate your growth, you need to understand your audience and implement a new digital marketing strategy. Remember, your target audience won't act or behave the way they did back in 2020 or 2021. The pandemic changed things. Your target audience has new preferences and priorities.
To address this shift, take a look at your existing content from the previous 12-18 months. Is it asking the right questions? Are you making the user experience and purchase journey simple? Is your content personal? Again, adding a touch of personality is all the rage nowadays.
Automate and delegate
A business owner that knows how to grow their business will understand the importance of automation and delegation.
As Lee Kuan Yew once said, "If you deprive yourself of outsourcing and your competitors do not, you're putting yourself out of business."
Are there any departments lagging or services chewing into your time?
A good place to start is your customer support team. If they're spending too long answering queries, think about introducing chatbots to your website and Facebook page. By allowing this software to solve/handle certain enquiries, your customer support team can focus on upselling or improving the customer experience.
As for services and marketing, are you struggling to find the time to fulfil these key growth accelerators? If so, talk to a credible agency or freelancer. You don't have to solve everything yourself. There are specialist professionals capable of doing tasks more quickly.
Expand your target market on social media
Social media is one of the most effective marketing forms and growth accelerators today with around 4.55 billion people globally using it.
But have you thought about targeting a new generation? And are you even using the right social channels and covering the right content for your existing audience?
Here are a few eye-opening statistics on social media across generations, courtesy of GWI:
Instagram – The core audience using this social channel daily is Gen Z (64%) and Millennials (52%)
Facebook – Millennials (64%), Gen X (63%) and Baby Boomers (56%) are the biggest users. Only 49% of Gen Z use it daily
Twitter – There's an even split across Gen Z (27%), Millennials (25%) and Gen X (21%)
TikTok – Unsurprisingly, Gen Z (20%) and Millennials (18%) lead the way. A mere 18% of Gen X and Baby Boomers use it, combined
The reasons why every generation uses social media is also worth analysing:
They use it to keep in touch with friends or family
Gen Z – 50%
Millennials – 48%
Gen X – 51%
Baby Boomers – 53%
They use it to find content
Gen Z – 38%
Millennials – 33%
Gen X – 26%
Baby Boomers – 20%
They use it to see what's trending
Gen Z – 35%
Millennials – 31%
Gen X – 26%
Baby Boomers – 19%
They use it to find what products to purchase
Gen Z – 27%
Millennials – 28%
Gen X – 25%
Baby Boomers – 20%
They use it to find inspiration
Gen Z – 32%
Millennials – 30%
Gen X – 24%
Baby Boomers – 18%
Improve your SEO
The final way to accelerate your growth in 2022 is to improve your website's search engine optimisation (SEO).
Research suggests that a staggering 68% of online experiences begin with a search engine, while 80% of major purchases start with online research.
Focus on the keywords you want to rank for. Who is at the top of the SERPs (search engine results pages)? What keywords are they using?
Have you asked a professional to do an SEO audit? It doesn't matter how many keywords or quality pieces of content you have on your website if you have broken links, missing alt tags and broken on-site technical issues.
It can take a long time to boost your website's organic traffic. But when you do, the results are game-changing when it comes to accelerating your business' growth. You can literally make money while you sleep.
Invest in our business growth services
Need help speeding up your business growth in 2022? Then get in touch with Flamingo Marketing Strategies. Our business growth services are designed to accelerate success and help make you stand out from the crowd.
You can also find more tips on how to accelerate your growth on our blog.