If you're looking to finetune your digital marketing strategy for 2022, you've come to the right place!
With the end of 2021 fast approaching, now is the perfect time to make it happen. In a world where it's difficult to keep up with the latest trends, a crazy amount of competition and content, a strong digital marketing strategy is key to going forward into the new year.
Many businesses have cut back – or even stopped – their marketing these past 18 months because of the ongoing pandemic. But as we head into the new year, it's time to think about picking it up again.
This will not be an easy task as some of your competitors and the bigger brands have kept things going and thus, are ahead in the game.
Our advice? If there's one thing you should be doing for your business, it's restarting your marketing efforts for January 2022.
That's why we put together a comprehensive guide to creating a digital marketing plan to help you up your game and get one step ahead.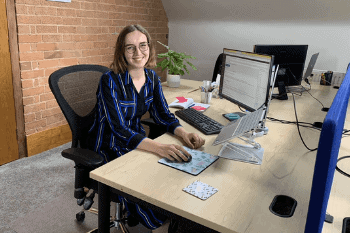 Here are 5 things you can and should be doing:
1. Set clear goals that make sense for your business
Let's kick things off with a quick question: "What do you want to achieve from your digital marketing?"
Don't worry, if you're already not sure on this question, our team of experts can help come up with a plan for you.
Sample digital marketing goals for 2022 and beyond!
It's important to set realistic digital marketing goals for your business. With an emphasis on realistic! Too often businesses like to rush into a campaign without actually taking the time to reflect on their goals.
The result? The campaign does not go exactly according to plan. We recommend tackling smaller objectives that allow you to scale your digital marketing efforts in a way that's both reasonable and affordable.
Below are some sample goals that businesses of all shapes and sizes can try out.
Increase brand awareness.
This means getting your name out there. To create authentic and lasting brand awareness, it's best to avoid only posting promotional messages. Instead, focus on content that emphasises your personality and make sure you're sharing valuable information like blogs you've written or industry insights.
Generate leads and sales.
Are you telling customers about your new products and promos through paid ads? Is your website SEO-friendly and consumer-friendly? Are you frequently publishing blogs? Are you starting conversations to your LinkedIn connections?
Drive traffic to your site.
Simple enough. If you're super focused on generating leads or traffic to your website, digital marketing and social media can make it happen. Whether through promotional posts or social ads, there's no better way to increase your conversions and link clicks.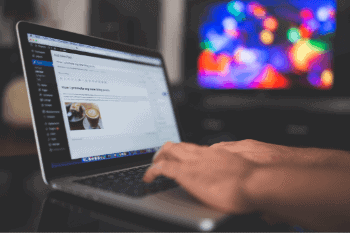 Looking for marketing ideas for this Christmas? Read our latest article on Christmas marketing ideas to boost your sales this year.
2. Invest time in Creating a Strong Brand Image
Branding has always been an important element of marketing and business in general. But now more than ever, focusing on storytelling and building a solid brand image is what will keep consumers coming back.
We live in a world where image is everything. If you want to create a strong brand image, you need to choose the right words and the right way of communicating. Focus on generating word of mouth by providing quality service to your customers through quick communication.
The first thing every business owner needs to think about for 2022 is their content marketing strategy. You're going to have a hard time reaching your target audience if you don't continuously publish unique and high-quality content.
You have to find ways to keep growing organically. Raising your brand awareness through organic content via videos, web content that provides value, weekly podcasts, newsletters, and other forms of organic contact will help. Make sure to focus on organic traffic; this will boost brand awareness and support your overall marketing efforts.
At this point, you should also have a company blog. Your written content is an excellent way to build your reputation while educating users about your product or services and more importantly will increase your site's overall SEO ranking.
4. People buy from people
We've said it time and time again and we're going to repeat it! People buy from people. Now more than ever, we want to encourage businesses to stop hiding behind your business.
Are you guilty of using stock photography all over your website and social channels? Or using low-quality team photos that are inconsistent with your brand guidelines? These are important things to keep in mind when developing your brand.
If you're offering a professional service, you could be having a daily impact on people's lives. Financial advice, accountancy support, marketing support — these are big decisions and long-term commitments; your customers want to feel like people and not just numbers.
That's why it's so valuable to bring your own people and personality into your communication as a business. When you and your team are seen throughout your marketing, potential clients are able to see who they'd be working with, get a glimpse into your process, and imagine themselves being a part of it. All relationships are built on trust, openness and honesty.
If you read this and you know you're guilty of not having your personality shine through enough, we can help you. To avoid the mistakes mentioned above, it's time to consider investing in great brand photography. You need professional images that represent your business visually and fit in with your brand identity through the use of colours, tone, props, setting and more.
5. Share relevant stories that captivate your audience!
In 2022, everyone will be a storyteller. Even brands need to deliver their message in a way that tells stories about their products or services.
Consumers don't want to hear how fantastic your product or service is. What they want to know is the story about the time you helped to solve a specific problem.
Many businesses still use flowery language to describe their products. To the end user, these words are often meaningless. A way to improve this is showing real-life displays of the advantages that the product has.
Did your service increase productivity by 50%? Prove it with a testimonial or case study.
Did your product help to achieve a specific goal? Prove it with a testimonial or case study.
Did your product increase the fitness level of your customers? Prove it with a testimonial or case study.
Did your business solution help another business improve delivery rates by 40%? Prove it with a testimonial or case study.
Storytelling is the new way of marketing. It won't sell directly, but it will make your customers think, "Damn, maybe I should try this out."
There we have it. Our 5 reasons to up your digital marketing game in 2022. The reality is you might not have to do all of these things on our list. Not sure what steps to take next? Book a free 60-minute call with our Managing Director Emma and she will give ideas of what you can do, with or without our help.
Looking for more? Check out our article on 15 blogs to get your marketing back on track.