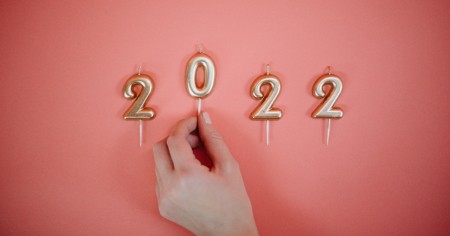 Social media calendar holidays for 2022
January social media calendar dates 📅
1st January:        New Year's Day
2nd January:        Science Fiction Day
3rd January:         Substitute Bank Holiday (New Year's)
4th January:         Trivia Day
6th January:         National Technology Day
10th January:      Cut Your Energy Costs Day
15th January:      National Hat Day
16th January:      Hot & Spicy Food Day
17th January:      Blue Monday
20th January:      Get to Know Your Customers Day
21st January:       National Hugging Day
23rd January:      Sticky Toffee Pudding Day
24th January:      National Compliment Day
25th January:      Burn's Day
26th January:      Australia Day
27th January:      Chocolate Cake Day
30th January:      National Escape Day
31st January:      Grammy Awards
February social media calendar dates 📅  
1st February:      Chinese New Year
2nd February:      Groundhog Day
4th February:      Winter Olympics Starts
5th February:      World Nutella Day
6th February:      Yorkshire Pudding Day
7th February:      Charles Dicken's Day             
9th February:      National Pizza Day
10th February:    World Pulses Day
13th February:    Galentine's Day
14th February:    Valentine's Day
15th February:    Singles Awareness Day
17th February:    Random Acts of Kindness Day
20th February:    Love Your Pet Day
21st February:    Family Day
27th February:    National Strawberry Day
March social media calendar dates 📅
1st March:          St David's Day / Shrove Tuesday
2nd March:          Ash Wednesday
3rd March:           World Book Day
4th March:           National Grammar Day
5th March:           St. Piran's Day
8th March:           International Women's Day
12th March:         Alfred Hitchcock Day
13th March:         BAFTA's
14th March:         National Potato Chip Day
17th March:         St. Patrick's Day
18th March:         Red Nose Day
20th March:         First Day of Spring / International Day of Happiness
25th March:         International Waffle Day
27th March:         Mother's Day
April social media calendar dates 📅
 1st April:             April Fool's Day
2nd April:             National Peanut Butter and Jelly Day
4th April:              International Carrot Day
9th April:              Grand National 2022
10th April:            Siblings Day
11th April:            National Pet Day
15th April:            Good Friday
16th April:            Day of The Mushroom
17th April:            Easter Sunday
18th April:            Easter Monday
19th April:            Bicycle Day
21st April:            Get to Know Your Customers Day
22nd April:           Earth Day
23rd April:            St George's Day
27th April:            Tell a Story Day
29th April:            International Dance Day
30th April:            Honesty Day
May social media calendar dates 📅
1st May:              Labour Day
2nd May:              Early May Bank Holiday
3rd May:              Eid al-Fitr
4th May:              Star Wars Day
5th May:              Cinco de Mayo
6th May:              National Space Day
8th May:              No Socks Day
9th May:              Europe Day
10th May:            Clean Your Room Day
11th May:            National Eat What You Want Day
13th May:            World Cocktail Day
16th May:            National Vegetarian Week
17th May:            World Baking Day
20th May:            World Bee Day
23rd May:            Victoria Day
25th May:            National Wine Day
28th May:            International Hamburger Day
29th May:            National Biscuit Day
30th May:            National Creativity Day
31st May:            National Smile Day
June social media calendar dates 📅
1st June:              Dare Day
2nd June:             Spring Bank Holiday
3rd June:              Platinum Jubilee Bank Holiday
4th June:              National Cheese Day
5th June:              World Environment Day
6th June:              Teachers Day
8th June:              Best Friends Day
10th June:            World Gin Day
12th June:            International Falafel Day
13th June:            International Children's Day
14th June:            American Flag Day
15th June:            National Beer Day
16th June:            World Tapas Day
17th June:            National Flip Flop Day
18th June:            International Sushi Day
19th June:            Father's Day
21st June:            Summer Solstice
22nd June:           National Selfie Day / Glastonbury Festival Starts
23rd June:            National Flamingo Day (our favourite) 🦩
27th June:            Wimbledon Starts
29th June:            Camera Day
30th June:            Social Media Day
July social media calendar dates 📅
1st July:                Canada Day
4th July:                American Independence Day
5th July:                Workaholics Day
6th July:                UEFA Women's Euro Starts
8th July:                Video Games Day
7th July:                World Chocolate Day
9th July:                Eid al-Adha begins
13th July:             International French Fry Day
14th July:             National Mac & Cheese Day
16th July:             National Cherry Day
17th July:             World Emoji Day
18th July:             National Ice Cream Day
20th July:             National Hot Dog Day
21st July:              Get to Know Your Customers Day
29th July:             International Chicken Wing Day
30th July:             International Day of Friendship
31st July:             Parent's Day
August social media calendar dates 📅
1st August:          National Girlfriend Day
5th August:          International Beer Day
8th August:          International Cat Day
9th August:          Book Lovers Day
10th August:        National Lazy Day
11th August:        Son & Daughter Day
13th August:        National Prosecco Day
15th August:        National Relaxation Day
16th August:        National Rum Day
17th August:        National Non-profit Day
19th August:        World Photography Day
21st August:        Poet's Day
25th August:        National Burger Day
26th August:        International Dog Day
29th August:        Summer Bank Holiday
September social media calendar dates 📅
1st September:   National Tofu Day
3rd September:   International Bacon Day
5th September:   Cheese Pizza Day
7th September:   World Salami Day
8th September:   International Literacy Day
9th September:   Teddy Bear Day
10th September: Swap Idea Day
11th September: National Grandparents Day
12th September: National Video Games Day
17th September: Oktoberfest Starts
20th September: Pepperoni Pizza Day
21st September: International Day of Peace
23rd September: First Day of Fall
26th September: European Day of Languages
27th September: World Tourism Day
October social media calendar dates 📅
1st October:       International Coffee Day / World Vegetarian Day
2nd October:       World Smile Day
4th October:       National Taco Day
5th October:       World Teachers' Day
10th October:     World Mental Health Day
14th October:     World Egg Day
16th October:     World Food Day
19th October:     International Gin & Tonic Day
20th October:     International Chefs Day
24th October:     Diwali
25th October:     World Pasta Day
27th October:     Silvia Plath Day
31st October:     Halloween
November social media calendar dates 📅
1st November:   World Vegan Day
3rd November:   World Sandwich Day
5th November:   Guy Fawkes Night
8th November:   Cappuccino Day
9th November:   Chaos Never Dies Day
11th November: Remembrance Day / Singles' Day
13th November: Remembrance Sunday
15th November: National Clean Out Your Fridge Day
19th November: International Men's Day
21st November: FIFA World Cup 2022
22nd November: Start Your Own Country Day
24th November: Thanksgiving
25th November: Black Friday
26th November: Small Business Saturday
28th November: Cyber Monday
30th November: St Andrew's Day
December social media calendar dates 📅
1st December:    English Breakfast Day
3rd December:    National Roof Over Your Head Day
4th December:    National Sock Day
5th December:    Pigs in Blankets Day
11th December:  Christmas Jumper Day
12th December:  Green Monday
17th December:  Super Saturday
18th December:  National Free Shipping Day
21st December:  Winter Solstice
24th December:  Christmas Eve
25th December:  Christmas Day
26th December:  Boxing Day
27th December:  Substitute Bank Holiday (Christmas)
31st December:  New Year's Eve
And that's it. Now, you have a complete list of social media holidays, you should be able to intertwine the values of your brand story, values and services with important dates people can relate to.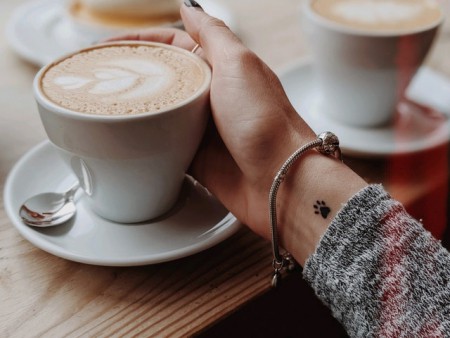 The best social media management tools to make your life easier
Another way you can make your social media marketing strategy easier is to leverage the best social media management tools. The following platforms will enable you to maximise the impact of these social media holidays and streamline your workflow.
Buffer helps you manage your social media with a host of features, including publishing, engagement, analytics, landing pages and team collaboration.
Ultimately, Buffer streamlines social management while helping to generate meaningful engagement.
Sprout Social has several management features which work across scheduling, monitoring and reporting. The customer relationship management (CRM) feature stands out as it provides a complete profile of your clients. This significant aspect helps you serve clients better through a greater understanding of their needs.
Alongside the CRM feature, Sprout Social is known for its excellent reporting.
Content Cal doesn't have the same level of reporting and analytics as other social media management tools, but it's very useful at managing your content. Planning, creating, approving, and scheduling content is Content Cal's main weapon.
Want to understand the volumes and engagement rates of LinkedIn hashtags? Then download this handy Chrome extension.
As a busy B2B social channel, it's important to grasp the power of your hashtags before posting. This clever tool enables you to see the number of followers, comments and likes for each hashtag suggestion.
This keyword tool provides a list of relevant keyword suggestions for Twitter and Instagram to help you grow your social media following. The best part of all? You can use most of its features for free.
Prefer to take a social media holiday yourself?
Just because there's an abundance of social media content constantly circulating online, doesn't mean we should just post for the sake of it. All our content needs to remain consistently on brand and stimulating to our audience.
By using a social media dates calendar, the content will remain relevant and appeal to a larger audience. Adopting social media management tools will also give your content the best chance of competing with the competition by being well planned, created, scheduled, and targeted with your ideal consumer in mind.
With this knowledge, it's time to start creating, scheduling, and posting your engaging content. If you need any more advice with social media content and management, then get in touch with Flamingo Marketing Strategies.
As social media specialists, we can ensure your content stays on point while being organised and scheduled to great effect.